It's Not the Size of the Data: Summary Review
This is a summary review of It's Not the Size of the Data containing key details about the book.
What is It's Not the Size of the Data About?
"It's Not the Size of the Data" provides insights into how to use data and analytics to drive business growth and success.

ELEVATE
Free Resource: A step-by-step blueprint to help you set and realize big dreams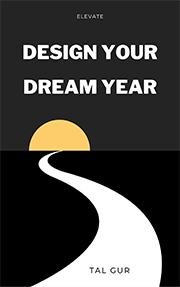 In It's Not the Size of the Data--It's How You Use It, marketing expert Koen Pauwels introduces readers to these transformative web-based tools that gather, synthesize, and visually display essential data in real time, directly connecting marketing with performance. He then supplies a simple yet rigorous methodology that explains step by step.
Summary Points & Takeaways from It's Not the Size of the Data
Some key summary points and takeaways from the book include:
* Data-driven approach: Emphasizes the importance of a data-driven approach to decision-making, and how this can lead to more accurate and effective outcomes.
* Data literacy: Discusses the importance of data literacy, including the need for individuals and organizations to understand data and be able to use it effectively.
* Data visualization: Outlines the importance of data visualization and how it can help organizations better understand their data and communicate insights effectively.
* Data quality: Discusses the importance of data quality, including the need for organizations to ensure their data is accurate and relevant, and the negative impact of poor data quality.
* Big data: Explores the challenges and opportunities presented by big data, including the need for organizations to have the right tools and processes in place to handle and make use of large data sets.
* Data privacy: Addresses the growing concern around data privacy, including the need for organizations to be transparent about their data practices and to protect the privacy of their customers and users.
* Data governance: Discusses the importance of data governance, including the need for organizations to establish clear policies and procedures for managing their data and ensuring its quality and privacy.
* The book provides a comprehensive overview of the importance of data in the modern business world, and offers practical advice and strategies for organizations looking to make the most of their data.
Who is the author of It's Not the Size of the Data?
Koen Pauwels is Distinguished Professor of Marketing at Northeastern University, Boston and co-director of its Digital, Analytics, Technology and Automation (DATA) Initiative.
Book Details
Print length: 240 pages
Genre: Business
It's Not the Size of the Data Chapters
Chapter 1 :Marketing Analytics Dashboards: What, Why, Who, and How
Chapter 2:Compare the Marketing Analytics Dashboard to your Current Scoring System
Chapter 3:Start with the Vision
Chapter 4:Assemble your Team
Chapter 5:Gain It Support on Big and Not-So-Big Data
Chapter 6:Build your Database
Chapter 7:Generate Potential Key Performance Indicators
Chapter 8:Eliminate to Select Key Leading Performance Indicators
Chapter 9:Include Emerging Channels: KLPIs for Online and Social Media
Chapter 10:Emerging Markets Frontier: Metrics Across Countries
Chapter 11:Design the Layout and Dashboard Prototype
Chapter 12:Launch and Renewal of the Marketing Analytics Dashboard
Chapter 13:Change your Decision Making: From Interpretation to Action
Chapter 14:Nurture the Culture and Practice of Accountability

ELEVATE
Free Resource: 1000+ SMART goal ideas to inspire you create your life goals list.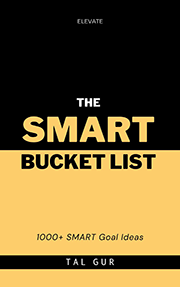 What do critics say?
Here's what one of the prominent reviewers had to say about the book: "Pauwels takes the reader into the world of big data and marketing dashboards….illustrates in an easy understandable manner how any company can improve performances using marketing dashboards…" — Christian Reiners blog
* The editor of this summary review made every effort to maintain information accuracy, including any published quotes, chapters, or takeaways. If you're interested in enhancing your personal growth, I suggest checking out my list of favorite self-development books. These books have been instrumental in my own personal development and I'm confident they can help you too.
Chief Editor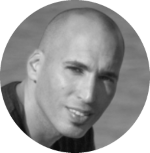 Tal Gur is an author, founder, and impact-driven entrepreneur at heart. After trading his daily grind for a life of his own daring design, he spent a decade pursuing 100 major life goals around the globe. His journey and most recent book, The Art of Fully Living, has led him to found Elevate Society.