It's very important to like the people you work with. Otherwise, your job is going to be quite miserable.
What's the meaning of this quote?
Quote Meaning: This quote emphasizes the significance of positive relationships and a harmonious work environment in ensuring job satisfaction and overall well-being. It suggests that having a genuine liking and camaraderie with colleagues is crucial for creating a fulfilling and enjoyable work experience.
The quote recognizes that we spend a significant portion of our lives at work, and the quality of our interactions with coworkers greatly impacts our overall happiness and productivity. It implies that if there is a lack of affinity or mutual respect among team members, the work environment can become unpleasant and lead to a sense of misery.

ELEVATE
Free Resource: A step-by-step blueprint to help you set and realize big dreams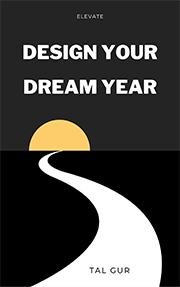 By highlighting the importance of liking the people we work with, the quote encourages fostering positive relationships, open communication, and collaboration in the workplace. It suggests that when we genuinely enjoy the company of our colleagues, we are more likely to thrive, feel motivated, and contribute effectively to the team's goals.
This quote also underscores the importance of cultural fit and shared values within an organization. When individuals align in terms of their work ethic, values, and overall approach, it fosters a sense of belonging and enhances the overall work experience.
Who said the quote?
The quote "It's very important to like the people you work with. Otherwise, your job is going to be quite miserable." was said by Elon Musk (Bio / Quotes). Elon Musk is a South African-born American entrepreneur, inventor, and engineer who is best known for his work with SpaceX, Tesla, and PayPal.
Chief Editor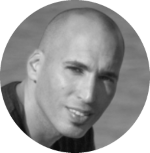 Tal Gur is an author, founder, and impact-driven entrepreneur at heart. After trading his daily grind for a life of his own daring design, he spent a decade pursuing 100 major life goals around the globe. His journey and most recent book, The Art of Fully Living, has led him to found Elevate Society.