Jean M. Auel Biography
Jean M. Auel is an American author best known for her Earth's Children series, a series of historical fiction novels set in prehistoric Europe. She was born on February 18, 1936, in Chicago, Illinois.
Auel began her writing career in the 1970s, but her big breakthrough came with the publication of her first book "The Clan of the Cave Bear" in 1980, this book was the first of the Earth's Children series which consists of six novels in total. The series follows the story of a prehistoric woman named Ayla, and her interactions with the different tribes she encounters.
Auel's novels have been hugely popular and have sold millions of copies worldwide. The series has been translated into more than 25 languages and has been adapted into a movie and a TV series. Auel's writing is known for its detailed and accurate depiction of prehistoric life, as well as its strong female characters.
Auel continues to write and publish, her latest book "The Land of Painted Caves" was published in 2011 and it was the last book of the Earth's Children series.
Jean M. Auel Fast Facts
* Jean M. Auel is an American author and writer, born in 1936.
* She is best known for her Earth's Children series of novels, which are set in prehistoric times and focus on the lives and culture of early humans.
* The most famous of the series is "The Clan of the Cave Bear," which was published in 1980, it was a worldwide best seller and sold over 45 million copies in the United States alone.
* The series also includes "The Valley of Horses," "The Mammoth Hunters," "The Plains of Passage," "The Shelters of Stone," and "The Land of Painted Caves."
* Auel's novels are known for their extensive research and attention to detail, which she conducted over the course of several years, including studying anthropology, archaeology, and anthropology.
* Auel has been recognized for her contributions to the field of prehistoric fiction, and her novels have been translated into more than 30 languages.
* Auel is also a philanthropist and supported many charitable organizations, such as the Oregon Health & Science University and the Oregon Museum of Science and Industry.
* She has been honored with many awards for her contributions to literature, including the Oregon Governor's Arts Award, the Quill Award for Best Debut Author, and the Oregon Book Award for Best Novel.
***
* The editor of this short biography made every effort to maintain information accuracy, including any quotes, facts, or key life events. If you're looking to expand your personal development, I recommend exploring other people's life stories and gaining inspiration from my collection of inspiring quotes. Exposing yourself to different perspectives can broaden your worldview and help you with your personal growth.
Chief Editor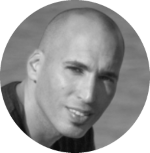 Tal Gur is an author, founder, and impact-driven entrepreneur at heart. After trading his daily grind for a life of his own daring design, he spent a decade pursuing 100 major life goals around the globe. His journey and most recent book, The Art of Fully Living, has led him to found Elevate Society.