Becoming an online Entrepreneur Starting Young
An entrepreneur since the age of 17, Jeet Banerjee has already successfully started up two different businesses and he's only 19 years-old. Jeet is a college student who spends all his free time working on his startups, as inspired by life experiences.
In his short time as an entrepreneur, Jeet has already built and sold one business, grew another one, and is in the process of launching a couple more in the near future. On top of it all, he is getting ready to introduce his new website and publish a book. It is amazing what a young man has already done with his life.
Jeet's creative nature allows him to think of ways to solve everyday frustrations and problems. Simply, he makes life easier for himself and others. With much of his life ahead of him, Jeet intends to continue to use his creativity and motivation to make a difference in the world.
Enjoy!
1.Before you are even out of your teenage years, you were able to build a thriving online business. Where did you get the idea to start a business at such a young age?

From about the age of 15, I used to work in my dad's software development company. I was only an assistant but I observed a lot of things as I worked. I hated having to work under someone and taking orders from others, so I decided to find something I loved doing while I could be my own boss.
That is when I got the idea to create my own business. However, since I didn't have much capital or resources, I had to come up with an idea for a business that did not require much startup capital and could be done without many resources. That is when I came up with the idea to create an online company.
2.It's hard for adults to start businesses, let alone teenagers. What supports were available for you as you began?
In the beginning, I did not get much support from anyone. I was my own train of support and I stayed positive while working extremely hard. After I was able to accomplish some things and acquire clients, my family and others began to support me. I always had the support of my father who was willing to give me advice or answers to any questions I had throughout the process.
3.What was one of the toughest lessons you learned along the way as you started up your own businesses?
One of the toughest lessons I learned early on in my business was the importance of building strong relationships with your employees. I realized that many of my employees were quitting for better pay almost instantly. That really had a negative effect on the company and me because I had to spend more time hiring than I could selling.
Building positive relationships with your employees are crucial for any business. You need to spend the time to know who your employees are and how they feel on an ongoing basis. If you can have a team of loyal employees, your business can grow at a much faster pace.
4.Your business provided services to large corporations. How did you get your name out there, market your services and make these big businesses take you seriously?
To start, I began creating a marketing strategy that would appear in the front of business owners. Since business owners were the ones who made a decision for a service like mine, I knew I had to get my company in front of them. Once they noticed my company and became interested in my services, I presented them with the benefits and importance of going online, which usually helped sell my services to them.
5.You have since sold your first online business. Why did you sell it?
I loved my first online business and I thought I would never sell it. However, I began changing as an entrepreneur. I wanted to create businesses and products that solved problems that others deal with all the time. In doing so, I needed to spend more time on my first startup company, StatFuse. Thus, I decided to sell my business and fully dedicate my time on my newer projects.
6.You are also the co-founder of StatFuse. What is StatFuse and what inspired you to start up another online company?
StatFuse helps high school students with the transition from high school to college. StatFuse offers an array of tools that students can use to help make this process easier. Students can calculate their chances to colleges around the nation, find colleges that fit their needs, plan for college, get in-depth information about colleges, and much more.
My partner & I were talking about colleges and where we wanted to attend. We had all these high aspirations for going to the best universities, but we had no idea whether we would get in or not. We decided to look online for a website that told students what their chances of getting in to colleges are. We could not find anything, so we decided to create it ourselves.
7.So StatFuse basically helps students figure out their chances of getting into certain colleges. How are you able to do this for them?
Using a student's high school profile, we take all the variables that go into a college application and then spit out an accurate percentage that reflects their chances of getting in. Using our patented algorithm, we have created a compounded formula that is accurately able to determine a student's chances based on the information filled out on our website.
8.You managed to attract thousands of users without spending a dime on marketing. How did you manage that?
We did not have any money to market the product when we got started. Thus, my partner & I knew we had to do it ourselves. We began promoting it through the social networks and were able to acquire a lot of users in a short period of time. Lucky for us, a major high school television station "Channel One News", loved our story and decided to feature us on their website.
9.You are also a college student. How do you find the time to startup businesses and study at the same time?
Honestly, it can be very difficult at times to balance my college classes, my businesses and my friends. I realized that prioritizing my tasks really helped me balance all the things I had to get done. With businesses, you never know exactly what can come up. Thus, I never procrastinate anymore because I don't want to be backed up against the wall.
10.If you were to give a new entrepreneur three pieces of advice, what would they be?
The first piece of advice I would give an entrepreneur is to take the legal stuff seriously. The legal stuff in a business is extremely important and it protects you and your ideas.
The second piece of advice I would give an entrepreneur is to never give up. In entrepreneurship, you can fail many times. However, you only need to succeed once. It's not about how many times you fail as long as you are able to succeed once. Keep on trying till you achieve your goals!
The final piece of advice I would give a new entrepreneur is to work smarter, not harder. As a new entrepreneur, you have a lot of things on your plate. However, you need to find smart ways to utilize your time.
11.What lies ahead in your future as you continue to focus your energy into new startups?
Well currently I am almost ready to launch two more startup companies very soon. I am very excited about those launches. Other than that, I'm going to continue working on my existing startup companies and the new ones I'm launching. My goal is to market them and take them to the next level. As for the future beyond that, I will probably get my hands dirty with another startup company because I have more ideas than I know what to do with.
12.Where do you get inspirations and ideas for your startups?
They come to me anywhere and everywhere. I just walk around and notice a problem or hear about a problem from someone else and I try to figure out a simple solution. Once I am able to find a solution, I try to think of different ways I could make it a successful business. My ideas come to me anywhere and everywhere and I make sure to always write them down.
13.As you proceed through college and graduate, do you think you will continue to startup businesses or do you see yourself settling into one and growing it for longer-term success?
As of now, I'm probably going to be going where my startup companies take me. Hopefully, I am able to take my startup companies and turn them into well established businesses. However, if I do fail, I definitely will not give up. I will keep on trying until I am successful.
Thank You
-----------
Jeet Banerjee is an entrepreneur & blogger at www.jeetbanerjee.com. You can also visit him on Twitter @thejeetbanerjee
Chief Editor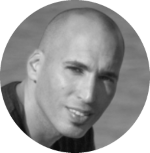 Tal Gur is an author, founder, and impact-driven entrepreneur at heart. After trading his daily grind for a life of his own daring design, he spent a decade pursuing 100 major life goals around the globe. His journey and most recent book, The Art of Fully Living, has led him to found Elevate Society.