Jennifer Cassetta: Unleash Your Mojo With Wisdom of the Dojo.
Jennifer Cassetta is a nationally recognized motivational speaker, empowerment coach, and the author of The Art of Badassery: Unleash Your Mojo With Wisdom of the Dojo. She also has a third-degree black belt in Hapkido and a master's degree in nutrition.
Can you please share a few words about yourself and your work? What made you choose your current path?
My mission is to help people feel strong, safe and powerful from the streets to the boardroom. I'm a speaker, empowerment coach, self defense expert and author. My work is a culmination of two decades of training in martial arts, health coaching and studying personal development. 22 years ago I stepped into a dojang in NYC and fell in love with Hapkido. Later that year I had a life changing experience (almost dying on September 11th, 2001) and it led me down a path of creating a career that centred on the empowering principles of martial arts. My new book, The Art of Badassery: Unleash Your Mojo With Wisdom of the Dojo applies these principles into a framework that helps women lead their most badass lives.
What is one habit or practice that has benefited your life the most? Also, what is one practice you've always wanted to add to your life, but didn't?
My daily meditation practice has changed my life. I meditate every morning and set my state for the day. I begin with a series of deep breathing exercises, followed by a gratitude practice and then visualisation of what I'm calling forth in my life. In general, I feel more calm, less anxious and more on purpose.
A practice I would like to add to my life is taking ice baths but I hate that I would have to waste so much water!
What was your biggest fear when you just started and how have you managed to overcome it? Also, did you find an effective way to eradicate fear from its root?
Scarcity has always been my biggest fear. That I won't be able to earn enough doing what I love to support myself and my dreams. The fear still arises but I've learned to not let it control my thoughts or my actions. I've developed a relationship with that voice and now when it surfaces, I'm able to lean into deep trust and faith in myself and in a higher power. I act from an abundant mindset and practice gratitude for my life on a daily basis.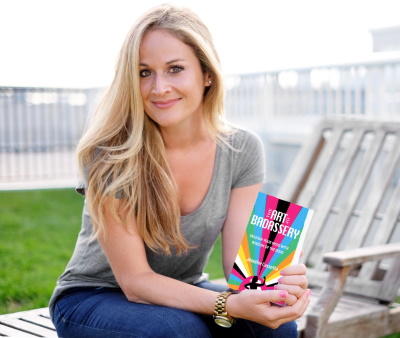 What is your message to someone who is about to embark on their next big mission or dream? Also, what advice should they ignore?
Go for it. We are all heading towards our death whether we want to acknowledge that or not. Nobody's time here is guaranteed so we might as well make the most of this precious life that we have.
Ignore any advice that limits your potential or possibility. Ignore social norms if they don't resonate with you. The idea that you need to get the perfect education, or job, or home or partner is nonsense. You get to choose your path, nobody else does.
Finally, what are you primarily working on these days?
I am continually working on my mission to help people feel strong, safe and powerful from the streets to the boardroom. That takes on many forms but mainly it's delivering powerful keynotes, workshops and retreats on The Art of Badassery. The principles include helping people build resilience, set boundaries, communicate powerfully, practice radical self care, develop mindfulness and community care.
***
You can find more about Jennifer at her website at jennifercassetta.com or on Instagram @jenncassetta
Chief Editor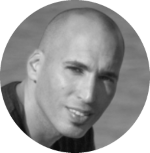 Tal Gur is an author, founder, and impact-driven entrepreneur at heart. After trading his daily grind for a life of his own daring design, he spent a decade pursuing 100 major life goals around the globe. His journey and most recent book, The Art of Fully Living, has led him to found Elevate Society.