Jennifer Guttman: Sustainable Satisfaction
Jennifer Guttman, a doctor of Clinical Psychology practicing for 20 years launched a motivational brand platform Sustainable Life Satisfaction ® with an Audible Original ("Beyond Happiness: The 6 Secrets to Lifetime Satisfaction"), four YouTube series, a workbook (A Path to Sustainable Life Satisfaction) and with numerous contributor articles in Psychology Today.
Can you please share a few words about yourself and your work? What made you choose your current path?
I noticed many of my clients were coming into my office feeling like they were "failing" at being happy. That was upsetting to me as "happiness" is a fleeting and spontaneous feeling that is unenduring. As such, how could someone "fail" at it. This idea of "failing" at being happy, set me on a course to change the goal people were searching for to "satisfaction" which is sustainable, and create a roadmap to achieve it.
What does being successful mean to you?
Being successful to me means achieving the goals that you aspire to for yourself as long as they're authentically determined by you.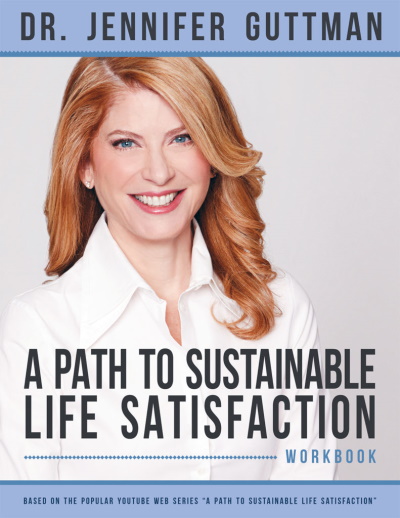 What is one habit or practice that has benefited your life the most? Also, what is one practice you've always wanted to add to your life, but didn't?
I coined the phrase "defiantly resilient" to describe the way I practice overcoming adversity in my life. It has helped me stand strong in my convictions through personal and familial health crises and bounce back from them with a renewed faith in myself as well as invigorated hope and strength.
One practice I've wanted to add to my life, but never have managed to do is be more effective at "food prep." I'm always "rushing" after work and tend to grab the same things to eat all the time because they're reliable and fast.
What is one belief or value that you hold as your guiding truth?
Owning your truth by being honest with yourself, flaws and all, leads to self acceptance, self-compassion and forgiveness. This, in turn, allows us to be our most authentic selves and offer that same empathy in interactions with others.
What is one of the most worthwhile investments —money or time investment — you've ever made?
I spent many years taking my children all over the world. We visited more than 40 countries across six continents. The investment was priceless both in terms of the opportunity to experience new cultures, foods, languages and customs, but also created invaluable family memories.
What is one life-changing book that has greatly influenced and helped you along the way? Also, who has inspired you the most in your journey?
It Didn't Start with You by Mark Wolynn
What was your biggest fear when you just started and how have you managed to overcome it? Also, did you find an effective way to eradicate fear from its root?
My biggest fear, as it is for many people, when I started working was that I was a fraud. I was sure I wasn't going to be able to help people as a psychologist to improve their mental health or life circumstances. It took me a long time to realize that this was part of common humanity and that I wasn't alone in it.
I don't believe there's any one way to overcome imposter syndrome. I think it goes away on its own with time and experience. For me, I remember it was there and still there and then one day I looked around and was like "Oh my gosh, it's gone. Even if someone walks into my office today and I'm not sure how to help them, I can lean into my lack of surety and I'll figure it out."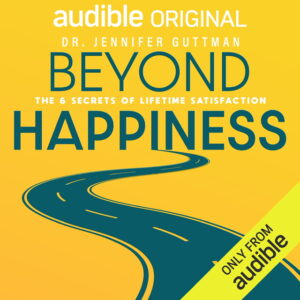 What is your message to someone who is about to embark on their next big mission or dream? Also, what advice should they ignore?
Trust yourself and quiet the noise around you so that you can hear your own voice. Remember you know you better than anyone else. No one shares your DNA, so even if someone has more life experience or knowledge than you, you are your best guide.
I would advise them to keep in mind that there are no right or wrong choices. Everyone is just guessing. So guess away and if your guess doesn't turn out the way you want, that's fine. You will have the freedom to change course and recalibrate to try another option that might work out better for you. Very few decisions are permanent except something like having a child.
Finally, what are you primarily working on these days?
I recently released an Audible Original "Beyond Happiness: The 6 Secrets to Lifetime Satisfaction" - A guide to not only surviving life's pitfalls, but to thriving with a sustainable level of contentment.
***
You can find more about Jennifer at GuttmanPsychology.com or on Instagram @guttman_psychology
Chief Editor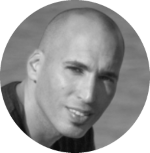 Tal Gur is an author, founder, and impact-driven entrepreneur at heart. After trading his daily grind for a life of his own daring design, he spent a decade pursuing 100 major life goals around the globe. His journey and most recent book, The Art of Fully Living, has led him to found Elevate Society.