Jenny Blake: Becoming a Solopreneur
It's no secret that the mind-body connection is vital to personal well-being -- but how is it good for the health of a business? Whether it's a start-up company or a corporate enterprise, a business thrives on the energy that it creates and directs, putting thought into action.
With a knack for creating "ninja-level" systems, Jenny Blake develops strategies for efficiently and effectively building, maintaining, and optimizing successful ventures. Her own dynamic career -- from working at a tech start-up in Silicon Valley, to coaching at Google, to taking off as a "solopreneur" with her blog and book, Life After College, and her flourishing website, Jenny Blake- is an impressive model of this thinking in action.
Ready to peel the curtain back behind the business? Check out my interview with this impassioned and brilliant teacher and self-starter.
1. How did the first phases of your career, working for a start-up company and then for Google, lead up to your decision to start your own business? What were the first steps mental, physical, and business-wise?
Baby steps has always been the name of my game: putting one foot in front of the other, and building a bridge toward wherever it is I want to go. Usually this involves first identifying a big, scary goal then reaching out to others who have already done this. When I was contemplating writing a book, one of the most helpful thing I did was interview other authors in my industry over short 20-30 minute phone calls.
2. How did you launch yourself into "life after college"? What lessons from your own experience did you bring to the project, Life After College?
Part of it is just living my challenges, then unpacking them afterward and figuring out how I might be able to simplify or provide a roadmap for people who come after me.
3. From Life After College to Jenny Blake Enterprises, what have you learned about starting and promoting a successful blog and web-resource hub?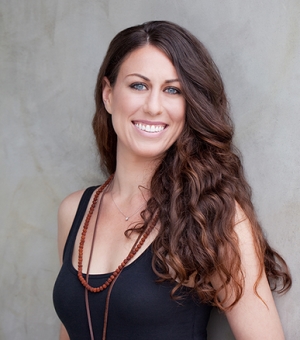 Being authentic is really important—and not just for the sake of building a "brand" or growing an audience, but because that's the way to build real relationships over time. The more direct and vulnerable I can be about my own experiences, the more helpful I will be to others in the same boat. We are all flawed humans doing the best we can on this crazy wild ride called life!
4. How do you tailor your message to different audiences?
I try to find the common threads that everyone can relate too, or look for what seemingly different audiences might have in common. Telling stories is always helpful to bring in outside perspectives too.
5. When you call yourself a "solopreneur" you activate a personal meaning of success, not defined by maximum growth but healthy development. How have you managed to expand while conserving the small-business dynamic of Jenny Blake Enterprises?
Thank you! I realized I enjoy keeping my business relatively lean, mobile, and location independent. I enjoy being a thought-leader both by working with large audiences through speaking and with individuals in a 1:1 coaching setting.
6. When did you achieve "location-independence" and how does this drive your work?
When I left Google in 2011, I was able to move to New York City and travel frequently. The amazing thing about work today is that many people have the opportunity to work remotely—even if not fully self-employed. I now have a 2-year lease on a studio in NYC which ties me down a bit, but that was a personal choice because I love this city more than anything!
7. What makes your coaching programs so effective? What decisions do you have to make as you select and structure the material?
I do best working with people who have big goals and are ready for action—many of my clients feel like they've hit a ceiling in their career or business and are ready to make a massive change. I help by fleshing out their highest level vision, then collaboratively creating a strategy with them to tackle it, supported by tools and templates at every step. I see us as a team: my clients' success is mine, and I go to the mat for them on whatever it is they need!
8. In what ways does your yoga teaching inform your approach to coaching and designing online courses?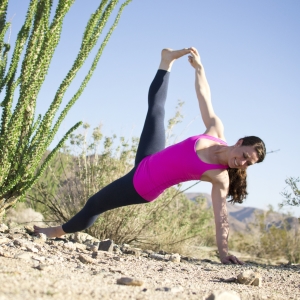 I'm not actually teaching at the moment, but yoga is a huge foundation of my personal happiness and my sanity. I try to go to a class every afternoon, and use the long walk to class to clear my head. Because I live and work from a studio apartment, it's really important for me to have a reason to get out of the house and move! I always feel refreshed and energized afterward.
9. Your website integrates your personality strengths and professional skills so powerfully. Is there any part of Jenny Blake missing from Jenny Blake Enterprises?
Thank you so much! Hmmmm . . . I do swear every now and then in real life, but generally try to keep things classy — particularly with my written word 🙂
10. Is there a next big idea in the works?
I'm working on a mastermind program for former coaching clients to help maintain momentum that I'm really excited, and am working on my next writing project, which will be a methodology for navigating major career change.
Thanks for the great questions, and to all of you who are here reading!
Thank You!
--
Jenny Blake is an author, coach, blogger, and sought-after speaker who helps others to live big. She has been featured on Forbes.com, US News & World Report, CNN.com and was recognized by Suze Orman as a leader among Gen Y. Jenny started her blog, LifeAfterCollege.org in 2005 and translated it into a popular book, Life After College: The Complete Guide to Getting What You Want. You can also find her at jennyblake.me and on Twitter @jenny_blake
Chief Editor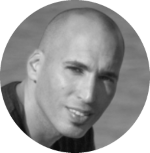 Tal Gur is an author, founder, and impact-driven entrepreneur at heart. After trading his daily grind for a life of his own daring design, he spent a decade pursuing 100 major life goals around the globe. His journey and most recent book, The Art of Fully Living, has led him to found Elevate Society.