Come across the name Jim Carrey and you are instantly reminded of a comic face with amazingly flexible facial muscles, a loud cheerful voice that can jerk a clinically depressed person to laughter and unique body language that would tickle silent movie audiences. Jim Carrey ranks among the most popular actors known to English language film consumers, and for good reason.
The zestful attitude of Jim effectively masks troubled childhood experiences and the numerous times he faced rejection and ridicule after launching his career as an entertainer. Jim Carrey stands as a good example of the necessity of being persistent in life and of not giving up hope. Success is never handed out on a silver platter, it is dished out to those who have the courage to get back onto their feet every time they are thrown off their horses.
Carrey's life shows that the phrase "be practical" is merely an excuse of cowards to not rise up against the challenges of life, and garner the courage to battle back after taking a new hit. Life is similar to a trial and error experiment, and unless you take chances and continue to experiment, life will cease to amaze you. Jim Carrey, the humorous face that personifies "comedy" for many is a man whose life seems to convey these messages to those who observe and learn.
Jim Eugene Carrey was born on 17 January 1962 in Ontario, Canada, to Percy and Kathleen Carrey (their fourth child). Percy was working as an accountant and was an aspiring jazz saxophonist. Jim was aware of and exercised his innate sense of humor from a very young age, and he later revealed that he wrote to "The Carroll Burnett Show" when he was 10, extending his candidature to be a part of the comedy television show. Ever the showman, Jim worked out a deal with his school wherein he would be allowed to perform for his mates for a few minutes towards the end of school hours every day if he maintained discipline for the rest of the day. Thereon began his conscious nurture of his talent.
When Jim was 15, his father lost his accounting job and they were forced to move from one city to another. The family also had to live in a Volkswagen bus for a few months. The family then went to live in a farmhouse by a factory where Percy signed on as a security guard and the children cleaned the factory at night.
It is during this phase that Jim truly evolved both as a person and a comedian. Kathleen fell ill and was bed-ridden, and her days were numbered. Bowing down to external factors, Him dropped out of school and stayed by his mother, performing for her to keep her happy. It was during this phase that his entertainment potential increased – an emotional response that tells you that it is your perception that dictates the effect even a painful experience has on you. His mother soon left the mortal world, but Jim's improved comedy only got better.
Jim's biography tells readers that he was no stranger to rejection. Carrey's official debut was at Yuk Yuk, a small comedy club in Canada, at the age of 14. He was shooed off the stage but returned a few years later to evoke resounding applause from his audiences. Here, he took a chance and went to Los Angeles to try his luck. On landing, he wrote himself a 10-million cheque and promised himself that he would be able to withdraw that amount one day – which he did, more than 6 years later.
He performed at Comedy Store in Sunset Blvd. for months at no pay, and this investment of time and energy to polish his act paid off grandly when veteran comedian Rodney Dangerfield caught one of his acts. So impressed was Rodney with Jim's performance that he signed the newbie on to open his every show that season. Hollywood sat and took notice of this potential asset and before long Jim had TV shows and films among possible avenues open to him.
Jim was more than just another funny guy – he was smart and understood the ways of the commercial world. Even as he enjoyed the limelight as a stage comedian, he realized that he would soon become stale and jumped into making films. His first attempt with a sitcom named The Duck Factory was a dud but that did not discourage him from trying. A couple of small roles later, he gave the world Ace Ventura: Pet Detective, followed by The Mask and Dumb & Dumber. The filmography of the actor only gets better after this, and his exaggerated comical expressions become his trademark.
Ace Ventura: Pet Detective, the movie that is considered to be the vehicle that transported him to fame came only in 1994, when the actor was 32. Had he given up hope early believing that one had to make his mark in Tinseltown when young, he would not have gone on to bag 9 MTV movie awards (the greatest number won by any performer), win 2 Golden Globes and receive many other accolades.
To script a success story, you must always believe in yourself and keep faith in the universe. A confident and positive outlook on life is a stepping stone for success, and you must always remember that success embraces only those who are dedicated to their work and are not afraid of failure.
You will often receive "practical" advice from those around you, telling you to give up allegedly idealistic notions and shift tracks to safer options. Know that you are the only person who can make such decisions and true talent and sincerity is always rewarded well. Set high goal for yourself and strive to achieve them and self-actualization is not far away. Had Jim Carrey buckled with self-doubt and accepted being a popular stage comedian to be his best act, he would not have scaled such great heights.
Photo Credit: Wikimedia Commons
***
Jim Carrey Best Quotes
"Behind every great man is a woman rolling her eyes."
"Life opens up opportunities to you, and you either take them or you stay afraid of taking them."
"It is better to risk starving to death then surrender. If you give up on your dreams, what's left?"
"My focus is to forget the pain of life. Forget the pain, mock the pain, reduce it. And laugh."
"Maybe there is no actual place called hell. Maybe hell is just having to listen to our grandparents breathe through their noses when they're eating sandwiches."
"Desperation is a necessary ingredient to learning anything, or creating anything. Period. If you ain't desperate at some point, you ain't interesting."
What is Your Elevation Level?
TAKE THE TEST
"A lot of good love can happen in ten years."
"Life is an ordeal, albeit an exciting one, but I wouldn't trade it for the good old days of poverty and obscurity."
"I really believe in the philosophy that you create your own universe. I'm just trying to create a good one for myself."
"You know, I live a monastic lifestyle. No, I do. I do live in extremes, basically. I go back and forth. Once every six months, I'll have a day where I eat more chocolate than has ever been consumed by a human being."
"I need privacy. I would think that because what I do makes a lot of people happy that I might deserve a little bit of respect in return. Instead, the papers try to drag me off my pedestal."
"I've tried everything. I've done therapy, I've done colonics. I went to a psychic who had me running around town buying pieces of ribbon to fill the colors in my aura. Did the Prozac thing."
"That's the trouble with being me. At this point, nobody gives a damn what my problem is. I could literally have a tumor on the side of my head and they'd be like, 'Yeah, big deal. I'd eat a tumor every morning for the kinda money you're pulling down.'"
"Ya know what I do almost every day? I wash. Personal hygiene is part of the package with me."
"Ever since I started to get recognition I've picked out certain fans and reverse-stalked them."
"I feel like I want to take care of everyone and I also feel this terrible guilt if I am unable to. And I have felt this way ever since all this success started."
"I've arrived at the place if I'm not taking a career risk, I'm not happy. If I'm scared, then I know I'm being challenged."
"If you aren't in the moment, you are either looking forward to uncertainty, or back to pain and regret."
"People need motivation to do anything. I don't think human beings learn anything without desperation."
"I wake up some mornings and sit and have my coffee and look out at my beautiful garden, and I go, 'Remember how good this is. Because you can lose it.'"
"I'm very serious about no alcohol, no drugs. Life is too beautiful."
"I tend to stay up late, not because I'm partying but because it's the only time of the day when I'm alone and don't have to be performing."
"I don't think human beings learn anything without desperation. Desperation is a necessary ingredient to learning anything or creating anything. Period. If you ain't desperate at some point, you ain't interesting."
"If you've got a talent, protect it."
Chief Editor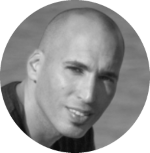 Tal Gur is an impact-driven entrepreneur, author, and investor. After trading his daily grind for a life of his own daring design, he spent a decade pursuing 100 major life goals around the globe. His journey and most recent book, The Art of Fully Living - 1 Man, 10 Years, 100 Life Goals Around the World, has led him to found Elevate Society.