Lessons from José Mujica's, the Poorest President in the World
He may be "the poorest president in the world" by income, but Uruguay President José Mujica may also be the most popular world leader by virtue of his humility.
Rather than set himself apart from the people, Mujica lives like one of them, residing in the same farmhouse as before he was elected to office.
In nearly 5 years of his term as president, Mujica has made progressive changes to Uruguayan society—fighting poverty, promoting social freedom and economic growth, maintaining peace—by remaining down-to-earth in his influence.
Enduring Poverty and Prison
José "Pepe" Mujica was born in 1935 outside of Montevideo, the capital of Uruguay. Mujica was 5 years old when his father died, leaving a small family farm in bankruptcy.
Raised by a single mother and immigrant grandparents, he recalls the "dignified poverty" of his childhood; he helped his family earn their main source of income from the farmers' market and from selling flowers in the neighborhood, house-to-house by bicycle.
Mujica never finished high school. During his teens, he participated in a number of youth political groups and quickly assumed a leadership role in the socialist revolutionary movement.
Mujica joined the militant organization the Tupamaros in the mid-1960s, and from that point on, gave his life to the fight against a violently oppressive government regime.
As a guerilla leader, Mujica was gunned down while resisting arrest, and nearly died in the hospital. He was arrested on several occasions, once escaping with over a 100 fellow Tupamaros through a dug-out tunnel.
After he was caught again in 1972, Mujica spent the next 14 years as a prisoner. The conditions of his solitary confinement were so unbearable that he suffered from chronically poor physical and mental health.
To survive his isolation, Mujica "made friends" with the rats in his cell by sharing his meager bread ration.
Rising in Political Influence
Mujica was released from prison in 1985 when democracy was restored in his country.
Through his charismatic ability to connect with people at the level of their lived experience, Mujica quickly rose in the ranks of a new political party, the Movement of Popular Participation, and helped this group to grow in influence through the 1990s.
Mujica was elected deputy, then senator, and went on to serve as the Minister of Agriculture, all the while earning the public's confidence as a leading political voice.
Despite his violent past and prison record as a former terrorist, Mujica was elected president of Uruguay in a landslide victory in 2010.
Humble Character, Heroic Change
Mujica has proven to be a powerful politician, achieving radical changes in his government's policies, including some of the most contentious social issues: legalizing gay marriage, abortion, and marijuana.
He has made headway in redistributing the post-colonial economy of Uruguay to reduce dependence on foreign investment and increase employment and production in his country.
As he works to strengthen his nation's position in the global market, Mujica models a simple farming lifestyle. He still grows flowers on his family's land, taking great care with his garden, his Volkswagen Beetle, and his three-legged Chihuahua.
While presidential leaders around the world live in mansions, ride in heavily guarded limousines, and pocket annual salaries equal to hundreds of thousands of dollars, Mujica reportedly lives with his wife on only $800 a month, giving away 90% of his income to local charities and directly to people who need it.
He practices what he preaches: by choosing to live in a shack instead of a palace, Mujica stands for democratic equality on his own homestead.
As he nears the end of his presidential term, Mujica is gaining international attention for his austere lifestyle and his bold policies, in particular, his reform of drug regulation.
The world will be watching to see whether this courageous idea will work in action. Meanwhile, Mujica is facing some push back against his administration, even against his own public image and popularity.
His response is to do what he's always done: to live according to his core principles, at home and at work.
Lessons from Pepe
Poverty, prison, and politics are an unlikely combination, but they are part of the recipe for success in Mujica's story.
Mujica never forgets where he came from as he works to build a better future for his country. He climbed to the top of the political ladder by refusing to put himself above anyone else, by connecting with the needs of people as equals.
His exceptional way of life might seem paradoxical at first—a poor farmer and powerful politician, an ex-guerrilla fighter and peace advocate — but Mujica stays true to his path by fighting for his beliefs in public, in private, and in each of his various roles.
--
What is Your Elevation Level?
TAKE THE TEST
Here is one of the most inspiring speeches I have ever seen. José Mujica is my hero.
***
José Mujica Best Quotes
"Poor people are those who only work to try to keep an expensive lifestyle and always want more and more."
"All my life I've been rowing against the tide. What can I do? It seems I was born that way."
"The world will always need revolution. That doesn't mean shooting and violence. A revolution is when you change your thinking. Confucianism and Christianity were both revolutionary."
"If we lived within our means - by being prudent - the 7 billion people in the world could have everything they needed. Global politics should be moving in that direction. But we think as people and countries, not as a species."
"If the inmates of Guantanamo want to make their nests in Uruguay, they can do it."
"The fight against the drug smuggling is lost worldwide."
"My years in jail were a bit like a workshop for my - that actually forged my way of thinking and my values."
"If you don't have many possessions, then you don't need to work all your life like a slave to sustain them, and therefore you have more time for yourself."
"Does this planet have enough resources so seven or eight billion can have the same level of consumption and waste that today is seen in rich societies? It is this level of hyper-consumption that is harming our planet."
"I'm not the apocalypse nor the promised land."
"Publicly, I've never talked about Argentina."
"If I worried about pollsters, I wouldn't be president."
"No addiction is good."
"My lifestyle is a consequence of my wounds. I'm the son of my history."
"I give myself the luxury of saying what I want."
"I'm just sick of the way things are. We're in an age in which we can't live without accepting the logic of the market. Contemporary politics is all about short-term pragmatism. We have abandoned religion and philosophy... What we have left is the automatisation of doing what the market tells us."
"Any North American state is more important than Uruguay, in dimensions, in its economic force."
"The goatherds were the poorest people of Spain. Probably, they were the richest."
"I don't want to be an apologist for poverty, but I can't stand waste, useless spending, wasted energy and having to live squandering stuff."
"I know prisons from the inside."
"The kids of today have to be better than us. We must strive to create tools adequate for human beings that come with other things that are, at least, different from those we used to have."
"The political climate during a campaign is not the best climate for reasonable debate."
"I don't know whether I like this planet or not. But I have to accept it."
"I am an austere president."
"We can't avoid that our daily and intimate manner of speaking is sometimes rough."
Chief Editor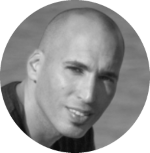 Tal Gur is an impact-driven entrepreneur, author, and investor. After trading his daily grind for a life of his own daring design, he spent a decade pursuing 100 major life goals around the globe. His journey and most recent book, The Art of Fully Living - 1 Man, 10 Years, 100 Life Goals Around the World, has led him to found Elevate Society.