Julian Assange Biography
Julian Assange is an Australian computer programmer and founder of WikiLeaks, a website that publishes classified and leaked information from anonymous sources. He was born on July 3, 1971 in Townsville, Queensland, Australia. He became involved in computer programming and hacking in his teens and later founded WikiLeaks in 2006.
The website gained international attention in 2010 when it published a large number of classified documents related to the U.S. wars in Afghanistan and Iraq, as well as diplomatic cables from U.S. embassies around the world. This led to an investigation by the U.S. government, and in 2012, Assange sought asylum in the Embassy of Ecuador in London, where he remained until April 2019.
In 2019, Ecuador withdrew his asylum and he was arrested by British police and charged with skipping bail. He was also charged with extradition to the United States for alleged computer intrusion conspiracy with Chelsea Manning, but the court in the UK has ruled that he can't be extradited due to risk of suicide.
Assange has been widely criticized for publishing sensitive information that could put lives at risk, and for his apparent disregard for the protection of sources. Supporters, however, argue that he is a champion of free speech and transparency.
Julian Assange Fast Facts
* Julian Assange is an Australian computer programmer and the founder of WikiLeaks, an organization that publishes leaked or classified information from governments and other organizations.
* He was born in Townsville, Queensland, Australia in 1971.
* In 2010, WikiLeaks published a large number of classified U.S. government documents, including the Afghanistan and Iraq War logs, and diplomatic cables.
* The U.S. government launched an investigation into WikiLeaks and its involvement in the leaks, and in 2012, Assange sought asylum in the Embassy of Ecuador in London to avoid extradition to Sweden, where he was facing sexual assault charges.
* He remained in the Embassy until April 11, 2019, when he was arrested by British police and removed from the Embassy.
* In May 2019, he was sentenced to 50 weeks in prison for skipping bail and remained in prison until January 2020.
* In December 2020, He was arrested by U.S. authorities on the charge of Computer intrusion conspiracy in relation to the 2010 release of classified documents by Chelsea Manning.
* He has been accused of endangering the lives of U.S. soldiers and informants by publishing classified information.
* Some see him as a hero for promoting transparency and government accountability, while others view him as a criminal for endangering lives and national security.
* His case has become a cause célèbre, with many people and organizations advocating for his release and amnesty.
***
* The editor of this short biography made every effort to maintain information accuracy, including any quotes, facts, or key life events. If you're looking to expand your personal development, I recommend exploring other people's life stories and gaining inspiration from my collection of inspiring quotes. Exposing yourself to different perspectives can broaden your worldview and help you with your personal growth.
Chief Editor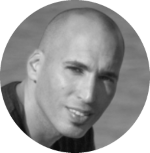 Tal Gur is an author, founder, and impact-driven entrepreneur at heart. After trading his daily grind for a life of his own daring design, he spent a decade pursuing 100 major life goals around the globe. His journey and most recent book, The Art of Fully Living, has led him to found Elevate Society.