Karen Kinney: Doorways to Transformation
Karen Kinney is the author of two books, a visual artist, freelance writer, and teacher living in San Miguel de Allende, Mexico.
Can you please share a few words about yourself and your work? What made you choose your current path?
I am the author of two books, an artist, and a speaker. At my core, I consider myself a mystic. I've practiced and studied contemplative spirituality for many years, and this is really the basis of my creative work. I desire to use a multitude of mediums as vessels for truth and beauty in the world and hope to inspire others with what I create.
Finding my current path was a bit of a long and winding road. Although I was quite creative as a child, I didn't begin pursuing a creative career until I was in my early 30's. Part of what helped me uncover and rediscover my innate creative impulses was being in a very misaligned career in my 20's. Through this experience, I realized that I needed to do the work to uncover more of my true inner core, and this helped me to find the specific dharma I'm called to live out in the world.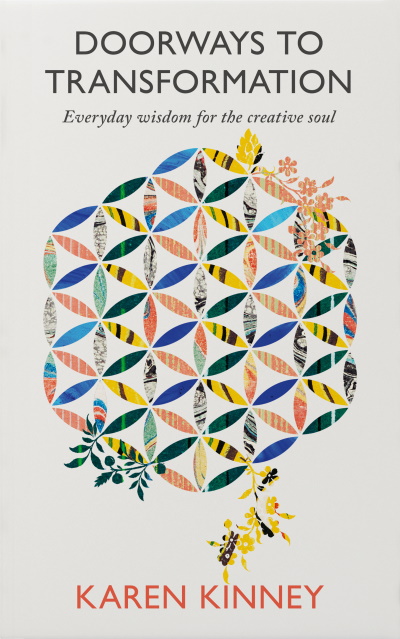 What does being successful mean to you?
I actually wrote something quite succinct that speaks to this in my first book, and it is this: "True success in the arts could be summed up by a simple refusal to give up. Our part is to just be faithful, to return and try again."
I would say this sentiment applies not only to creative work, but also to the rest of life. Learning to be faithful with whatever you are called to do in the world and being willing to persevere and believe in the value of what you have to offer.
I also think authenticity and courage are a big part of success. So this would include having a willingness to excavate the core of who you are, and then taking the necessary steps to contribute your gifts to others and to the larger world.
What is one habit or practice that has benefited your life the most? Also, what is one practice you've always wanted to add to your life, but didn't?
The habit that has most benefited my life is the practice of growing still. Learning to sit in silence and just be with whatever is (which I most often do when I am in nature) has a way of ushering in calm, peace and perspective like nothing else. I've found it to be extremely valuable, and I only wish I disciplined myself to take the time to do it more often!
And a practice that I've always wanted in my life (as an adult), but haven't pursued is the practice of music. Whether that's playing the piano or singing, music was a big part of my childhood and really beneficial for me. It brought me immediately into the flow state and really opened up my right brain. But as an adult, I've not really sought it out as much and I miss it.
What is one belief or value that you hold as your guiding truth?
That we are being abundantly cared for by a loving Universe. Sometimes I forget this, and go into fear or scarcity mode. But this belief is always a cornerstone for me to return to, and it serves me well to anchor myself in the truth that I am supported and loved at all times (including and especially in those times when I may not see it right away, or overtly feel it).
What is one of the most worthwhile investments —money or time investment — you've ever made?
The investment of living in another country has been extremely worthwhile, and I'd say invaluable. It has transformed me in countless ways, expanded my paradigms, and enriched my life more than almost anything else I've ever done. Not everyone can relocate to another country, but I wish that everyone had the opportunity to travel, learn from other cultures, and gain new life perspectives. Experiences are the most enriching things in life and trump possessions any day.
What is one life-changing book that has greatly influenced and helped you along the way?
The Great Work of Your Life: A Guide for the Journey to Your True Calling by Stephen Cope. This is probably one of my all-time favorite books, in terms of significant life impact. Living authentically has always been a high value for me, and this book was instrumental in helping me identify and understand my own unique dharma. It also gave me the courage to really embody it. Cope uses numerous examples of people's lives (both well-known and regular, everyday people) to illustrate both how you identify your dharma and also why many people only skirt the edges of their dharma and never fully embrace it. This book reaffirmed my desire to earnestly seek and embrace my true essence, and grounded me in the belief that it is from this place of true essence that I am most powerful.
What was your biggest fear when you just started and how have you managed to overcome it? Also, did you find an effective way to eradicate fear from its root?
I think one of my biggest fears when I was starting out in my creative career was visibility. Historically, I've never been one to seek visibility and always found it easier to remain in the shadows. But as I grew in the awareness that what I had to offer the world was really valuable, it made me more willing to risk expressing myself and being seen. We can't impact others with our voice and talents if we keep them hidden. And so my hope is that my work and writings inspire others to discover the value and power in their own unique expressions, and that they find the courage they need to share themselves with the world.
I can't say I've found an effective way to eradicate fear from its root, but I wouldn't say that is my goal. I think fear is part and parcel to the human experience, and it's not a bad thing to feel. It's more about our response to our fear. Can we choose to believe a different narrative than what our fear is telling us, and then act on that narrative? It's ultimately about aligning ourselves with a higher truth.
What was one of your biggest self-limiting beliefs and how have you managed to change it? Also, did you find a reliable process to embody new beliefs?
Giving more power to what other people think than to what I think. This self-limiting belief kept me small for a long time. Over the years, I've changed that belief by coming to see reality more accurately. As humans, we are all equal and we all have something to contribute. There is no hierarchy when it comes to human value or importance. So, if there is a level playing field in this respect, then this creates a safe space to own and honor my thoughts and perspective just as much as I try to honor someone else's.
I think embodying new beliefs just comes with practice. It never happens magically overnight. But consistently retraining our minds, and then looking for proof in the outer world to support our new beliefs, will result in the transformation of our thoughts over time.
What is your message to someone who is about to embark on their next big mission or dream? Also, what advice should they ignore?
Go for it! Life is too short to not pursue our dreams. And usually, it's the act of pursuing them, and not so much the end results, that is the most life-changing thing for us. Because, we can't actually control the results. We can only set our intentions and then take steps to move towards our goals. I want to encourage people to give more value to that, and to not become so fixated on outcomes that they get stuck or unable to move forward.
In terms of advice to ignore, I'd say to remember what true success is for you. The world has all kinds of criteria for success, but you'll find the most freedom to pursue your dreams when you are able to define success on your own terms.
Finally, what are you primarily working on these days?
I'm primarily working on authoring books and doing teaching and speaking engagements. I've recently released my second book, which is entitled Doorways to Transformation: Everyday Wisdom for the Creative Soul. It is a manual for everyday spiritual growth and includes meditations to bolster both your creative spirit and your larger life.
I'm also passionate about providing platforms for women's spiritual perspectives and experiences. I author a quarterly newsletter on the divine feminine that explores spirituality and transformation from a feminist perspective. In addition to being a creative outlet, it is also early research for a third book I eventually plan to write on this topic.
***
You can find more about Karen at www.karenkinney.com or on Instagram @karen_e_kinney/
Chief Editor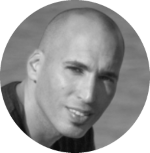 Tal Gur is an author, founder, and impact-driven entrepreneur at heart. After trading his daily grind for a life of his own daring design, he spent a decade pursuing 100 major life goals around the globe. His journey and most recent book, The Art of Fully Living, has led him to found Elevate Society.