A New Earth: Summary Review & Takeaways
This is a summary review of A New Earth containing key details about the book.
What is A New Earth About?
A New Earth is a self-improvement book that encourages its readers to live their lives in each present moment and to create happiness for themselves without emphasizing material possessions. The author's intent is to change the way human beings think and bring about a shift in consciousness".

ELEVATE
Free Resource: A step-by-step blueprint to help you set and realize big dreams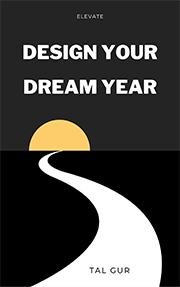 In the book, Tolle asserts that everyone can find "the freedom and joy of life" if they live in the present moment. The book describes human dysfunction, selfishness, anxiety, and the inhumanity we inflict on each other, as well as mankind's failed attempts to find life meaning and purpose through material possessions and unhealthy relationships. It asserts that thoughts can have a powerful and beneficial effect on the healing process and puts forth a concept of evolutionary transformation of human consciousness which prompts the reader to participate in honest self-evaluation that can lead to positive change.
Who is the Author of A New Earth?
Eckhart Tolle is a German-born spiritual teacher and self-help author of The Power of Now and A New Earth.
What are the main summary points of A New Earth?
Here are some key summary points from the book:
We are called to reduce the importance of the "I". This is how we quiet the ego.
The primary cause of unhappiness is never the situation but your thoughts about it.

(Meaning)

Acknowledging the good that you already have in your life is the foundation for all abundance.
Life will give you whatever experience is most helpful for the evolution of your consciousness. How do you know this is the experience you need? Because this is the experience you are having at the moment.
Give up defining yourself - to yourself or to others. You won't die. You will come to life. And don't be concerned with how others define you. When they define you, they are limiting themselves, so it's their problem. Whenever you interact with people, don't be there primarily as a function or a role, but as the field of conscious Presence.
You can only lose something that you have, but you cannot lose something that you are.
Sometimes letting things go is an act of far greater power than defending or hanging on.
Life is the dancer and you are the dance.
Anything that you resent and strongly react to in another is also in you.
You can only lose something that you have, but you cannot lose something that you are.
You do not become good by trying to be good, but by finding the goodness that is already within you, and allowing that goodness to emerge. But it can only emerge if something fundamental changes in your state of consciousness.
To realize that the "voice in my head" is not who you are is freedom. Who are you then? The one who sees that.
Living up to an image that you have of yourself or that other people have of you is inauthentic living.
Don't let a mad world tell you that success is anything other than a successful present moment.
What are key takeaways from A New Earth?
Takeaway #1 Stop Identifying With Your Ego
Your ego wants you to fail, it wants you to feel small, and encourages you to feel depressed and sad.
Eckhart Tolle tells us that the ego is so good at what it does that it tricks us into thinking that knowing ourselves is the same as knowing about ourselves. In today's ego-fed world we believe that who we are is defined by our background, achievements, and belongings.
To let go of the ego you have to recognize the stream of thought and consciousness that focuses on 'I' (I'm so fat. I'm so bad with money. My life is awful. I always attract bad relationships. Why did I do that, I'm so stupid!) – and let go of it as fast as possible but with the ego fuelling your discomforting, suffering, and anxiety it's not as easy comfort zone to break free of.
"The primary cause of unhappiness is never the situation but your thoughts about it."
The answer is in finding your life's two goals, your outer purpose, and your inner purpose and returning to the present moment as soon as possible after a negative incident.
Takeaway #2 Accept Your Life As It Is Right Now
No more wishing, hoping, dreaming, and planning that 'one day' things will get better, that 'one day' you'll have more money, that 'one day' you'll meet your dream partner, that 'one day' you'll leave the job that you hate.
Accept your life as it is right now and enjoy what you already have. If you cannot accept and enjoy, then at least be at peace with the here and now no matter what is going on – Life is a journey and this too shall pass are wonderful statements to remember.
Remember that you always have control over your state of mind, you can choose if to make something good or bad. When you truly accept and enjoy your life as it is in the present moment, the pressures of daily life will fade to leave you feeling more at peace.

ELEVATE
Free Resource: 1000+ SMART goal ideas to inspire you create your life goals list.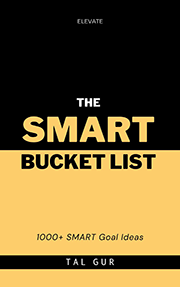 Takeaway #3 Uncover Your Inner Purpose
When people talk about finding their purpose or goal in life they talk about it in the singular sense. But we actually have two purposes to fill in order to be fulfilled; the inner purpose and the outer purpose.
Achieving inner purpose is the more difficult one to master. It's the consciousness that separates thought from awareness allowing us to be fully present without thought or ego getting in the way.
Our outer purpose might be to 'make more money', 'get a promotion' 'help those in need' or 'raise happy healthy kids'. Our outer purpose is always subject to change though, whether we realise it or not. Take people who list their kids as their life purpose – What happens when those kids grow up and leave home?
You also have to be careful that the outer purpose doesn't create a false inner purpose – A charity worker will likely be seen as having a strong and positive life purpose but when done for the wrong reasons such as to feel worthy, the inner purpose is being missed and the ego is being stroked.
Book details
Print length: 316 Pages
Audiobook: 9 hrs and 12 mins
Genre: Spirituality, Nonfiction, Self Help
What are the chapters in A New Earth?
Chapter One - The Flowering of Human Consciousness
Chapter Two - Ego: The Current State of Humanity
Chapter Three - The Core Ego
Chapter Four - Role-playing: The Many Faces of the Ego
Chapter Five - The Pain-Body
Chapter Six - Breaking Free
Chapter Seven - Finding Who You Truly Are
Chapter Eight - The Discovery of Inner Space
Chapter Nine - Your Inner Purpose
Chapter Ten - A New Earth
What are good quotes from A New Earth?
"The primary cause of unhappiness is never the situation but your thoughts about it."
― Timothy Ferriss - A New Earth Quotes
What do critics say?
Here's what one of the prominent reviewers had to say about the book: ""A wake-up call for the entire planet . . . [A New Earth] helps us to stop creating our own suffering and obsessing over the past and what the future might be, and to put ourselves in the now." — Oprah Winfrey
* The summary points above have been concluded from the book and other public sources. The editor of this summary review made every effort to maintain information accuracy, including any published quotes, chapters, or takeaways
Chief Editor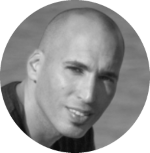 Tal Gur is an author, founder, and impact-driven entrepreneur at heart. After trading his daily grind for a life of his own daring design, he spent a decade pursuing 100 major life goals around the globe. His journey and most recent book, The Art of Fully Living, has led him to found Elevate Society.