People go through similar experiences during their lifetime. What differentiates those experiences is the manner in which the people respond to those experiences. Personal disasters strike every human being; one can either wallow in self pity, or rise to the challenge and steer their own life. Lance Armstrong chose the latter option and that made all the difference.
Armstrong has a dazzling array of professional achievements to his credit, but it is not his consecutive Tour de France championships or his four Associated Press Male Athlete of The Year titles that make him a globally revered man. It is his monumental courage in the face of hardships, and his refusal to bend down to a disease that account for his popularity.

ELEVATE
Free Resource: A step-by-step blueprint to help you set and realize big dreams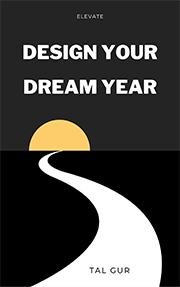 Often victims of the brutalities of life lose their faith in humanity and life, and resign themselves to a desolate living. However, every now and then, a gem arises that dazzles the world with exemplary attitude, relighting the candles of hope everywhere. A woman who was a victim of repeated rape valiantly fought against the oppressive patriarchal norms of her community, and chose to help fellow victims of such crimes instead of committing suicide as most rape victims in her community did. The lives of such inspirational leaders remind us that life is what we want it to be, and that we captain our ships, not a community or a couple of rebellious cells in the body.
Lance Armstrong Life Story
Lance Armstrong was born on September 18, 1971 and displayed an admirable talent for sports early on. At the age of 12, he forayed into professional swimming and within a year won numerous accolades in sports. It was his participation, and victory, in the Iron Kids Triathlon at the age of 13 that helped him realize that bicycling is where his strength lay. As a teenager, he sent out a clear signal that he was meant to achieve great things when his points in his game, though an amateur, were greater than those of five professionals combined.
Just as everyone involved were settling in for what they expected would be a glorious string of professional achievements and a spree of setting and breaking records, Lance was diagnosed with stage-three testicular cancer. The tumor in his testicles had metastasized and his lungs and brain were also affected. He was prescribed aggressive chemotherapy, and the chances of his survival were set at less than 40%. At this stage, survival was the ultimate victory and cycling was banished from Lance's conscious thoughts. Painful medical procedures ensued, and Lance's cancer miraculously went into complete remission after his testicles were surgically removed.
The physically and emotionally scarred Lance Armstrong was not a bankable bet for sports bigwigs, and it was a leap of faith on the part of United States Postal Service that brought Lance back onto the track. The first race he participated in after his bout with cancer saw him pulling out midway. Accepting that he was not ready for the track yet, Lance took a vacation with his friend and long-time coach Chris Charmicheal, and the duo hit the tracks together. This revived Lance's passion for the sport, and when he re-returned to professional cycling, he rode fireworks.
He was among the first five to finish at Tour of Spain and clinched seven Tour de France titles – an unbeaten record. He was named ABC World Wide Sports Athlete of The Year, was bestowed Prince of Asturias Award and was given the title of Sportsman of The Year by Sports Illustrated. Adding to his brilliant list of achievements are four ESPY Awards for Best Male Athlete, four Associated Press Male Athlete of The Year titles (a feat that is unique to this cycling whirlwind) and BBC Sports Personality of The Year Overseas Personality Award.
What demarcates Lance from the rest of the legends of the sports world is that his victories were not only his personal glories, but were bastions of hope for millions of cancer patients across the world. Every time Lance zipped past the finish line first, victims of cancer celebrated as he reminded them that cancerous cells could be beaten and life could return to normalcy.
Lance Armstrong has retired from professional cycling, but retirement does not translate to golfing in exotic lands. Lance made a deal with Nike in 2004 and launched 60 million wrist bands that read LIVESTRONG, encouraging folks to take their demons head-on to progress in life. The Lance Armstrong Foundation was founded with a mission to spread cancer awareness and extend help to victims of the disease. Fundraisers are not the only events organized by this foundation; cancer patients are encouraged to communicate with fellow sufferers and share their experiences and fears to garner the courage to wage war against their cancers.
The titles and accolades awarded to Lance are magnificent, but what makes him a real life hero is the manner in which he chose to best his illness rather than let cancer dictate the rest of his life. It is true that those who suffer from fatal diseases or return from the threshold of death have a different view on life as their priorities are set differently, but not everyone needs to have a near death experience to value the uncertainty of life, and to see life as one big adventure.
Once a person accepts that life is too beautiful to be wasted on wallowing in self pity, or to harbour hatred towards the vagaries of human life, he finds himself recognizing personal hard work as the only path for leading a wholesome existence. Obstacles waylay only if they are allowed to, and everyone always has a say on what trajectory their life takes. The emotional or physical blows dealt by freak accidents, diseases or the structure of society are but blimps on the screen and are to be bravely met and overcome. It is when you let go of hope that you die, soulless in a human shell.
Lance Armstrong Doping Allegations
Pre-Doping Allegations and Denials (Pre-2010)
Throughout much of Lance Armstrong's cycling career, he faced persistent accusations of doping. He vehemently denied these allegations and consistently maintained that he never tested positive for performance-enhancing drugs. Armstrong clashed with individuals like Paul Kimmage and Christophe Bassons, who were outspoken critics of doping in cycling. Bassons, a rider who openly opposed doping during the Festina scandal, had an altercation with Armstrong during the 1999 Tour de France. Armstrong confirmed this incident, defending his position that Bassons' accusations were harmful to the sport. Armstrong's disagreements with critics, including Kimmage, were well-documented and escalated over time.
Working with Michele Ferrari
One contentious aspect of Armstrong's career was his association with controversial trainer Michele Ferrari. Ferrari's involvement raised concerns, and his later-overturned conviction for sporting fraud and abuse of the medical profession cast further shadows on Armstrong's reputation. Although Armstrong initially denied any involvement with performance-enhancing drugs facilitated by Ferrari, investigations revealed that Armstrong had a long-standing professional relationship with Ferrari, with reports suggesting substantial payments. Witness accounts described Ferrari injecting Armstrong with EPO, contradicting Armstrong's claims of innocence.
L.A. Confidentiel: 2004
In 2004, allegations against Armstrong were brought to the forefront with the publication of the book "L.A. Confidentiel – Les secrets de Lance Armstrong." The book contained claims by former soigneur Emma O'Reilly, who alleged that Armstrong used a backdated prescription for cortisone to avoid a positive drug test during the 1999 Tour de France. These claims were supported by a urine sample showing traces of corticosteroid. Armstrong sued The Sunday Times for libel due to their reporting on the allegations. The paper settled out of court, emphasizing that it didn't intend to accuse Armstrong of taking performance-enhancing drugs. Armstrong's association with questionable medical practices and allegations of pressuring teammates were central themes in this period.
Tour de France Urine Tests: 2005
A significant development emerged in 2005 when French newspaper L'Équipe reported that Armstrong's urine samples from the 1999 Tour de France tested positive for erythropoietin (EPO) in recent retesting. Armstrong responded, dismissing the findings as tabloid journalism and asserting his innocence. The controversy sparked investigations into the handling of the urine samples by the French anti-doping laboratory. A subsequent report cleared Armstrong of any wrongdoing due to procedural issues with the tests. The ordeal highlighted discrepancies in testing procedures and fueled debates about the veracity of the allegations.
SCA Promotions Case: 2005–2015
The SCA Promotions case involved allegations made by Betsy and Frankie Andreu in a deposition that Armstrong admitted to using performance-enhancing drugs after brain surgery in 1996. Armstrong settled the lawsuit out of court, receiving a significant sum to cover a bonus withheld by the company. However, the testimony highlighted the culture of doping within cycling during that era.

ELEVATE
Free Resource: 1000+ SMART goal ideas to inspire you create your life goals list.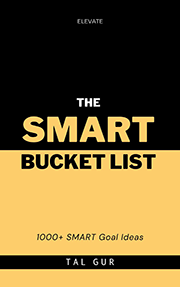 Federal Investigation: 2010–2012
Floyd Landis' admission of doping in 2010 prompted a federal investigation into Armstrong and the U.S. Postal Service Cycling Team. This investigation, led by federal prosecutors and the Food and Drug Administration, aimed to uncover potential crimes related to doping and drug trafficking. Although Armstrong hired a defense attorney, the investigation was eventually dropped in 2012 without charges. This marked a turning point in Armstrong's legal battles.
USADA Investigation and Limited Confession: 2011–2013
The United States Anti-Doping Agency (USADA) accused Armstrong of systematic doping based on blood samples and witness testimonies. USADA formally charged him with running a massive doping operation, leading to the stripping of his seven Tour de France titles and a lifetime ban from sports governed by the World Anti-Doping Code. Armstrong's public denial transformed into a limited confession in a 2013 interview with Oprah Winfrey. He admitted to doping but claimed it ended in 2005, a statement contradicted by evidence and witnesses. Armstrong's confession resulted in the loss of sponsorships and a tarnished reputation.
Whistleblower Lawsuit: 2010–2018
Lawsuits against Armstrong escalated as Floyd Landis filed a whistleblower lawsuit under the False Claims Act, accusing Armstrong of defrauding the U.S. Postal Service through doping. The U.S. Department of Justice joined the lawsuit, alleging Armstrong's violations and seeking reimbursement. The case resulted in a settlement in 2018, with Armstrong agreeing to pay the government $5 million.
Further legal battles ensued, including a lawsuit against Acceptance Insurance Company, which sought to recover bonuses paid to Armstrong for his Tour de France victories. Armstrong settled this lawsuit out of court as well. These legal challenges demonstrated the far-reaching consequences of Armstrong's doping scandal, impacting his finances and image.
***
Lance Armstrong Short Biography
Lance Armstrong is a retired American professional road racing cyclist. He is best known for winning the Tour de France a record seven consecutive times from 1999 to 2005. He was born on September 18, 1971 in Plano, Texas, United States. He began his professional cycling career in 1992 and quickly established himself as one of the top cyclists in the world, winning the World Championships in 1993 and the Tour DuPont in 1995.
In 1996, Armstrong was diagnosed with testicular cancer, which had spread to his brain and lungs. He underwent chemotherapy and surgery and was able to return to professional cycling in 1998. He made an incredible comeback, winning the Tour de France seven consecutive times from 1999 to 2005. He retired from professional cycling in 2005, but made a comeback in 2009. He retired again in 2011.
In 2012, the US Anti-Doping Agency (USADA) charged Armstrong with using performance-enhancing drugs (PEDs) during his career, and he was stripped of his seven Tour de France titles and banned from competitive cycling for life. He has since then admitted to using PEDs during his career.
Despite the controversy surrounding his cycling career, Armstrong has also been known for his charity work, particularly through his foundation, Livestrong, which he founded in 1997 to support cancer research and advocacy.
Lance Armstrong Fast Facts
* Lance Armstrong was born on September 18, 1971 in Plano, Texas, United States.
* He began his professional cycling career in 1992 and quickly established himself as one of the top cyclists in the world, winning the World Championships in 1993 and the Tour DuPont in 1995.
* In 1996, Armstrong was diagnosed with testicular cancer, which had spread to his brain and lungs. He underwent chemotherapy and surgery and was able to return to professional cycling in 1998.
* He won the Tour de France seven consecutive times from 1999 to 2005, setting a new record for most consecutive Tour de France wins.
* He retired from professional cycling in 2005, but made a comeback in 2009. He retired again in 2011.
* In 2012, the US Anti-Doping Agency (USADA) charged Armstrong with using performance-enhancing drugs (PEDs) during his career, and he was stripped of his seven Tour de France titles and banned from competitive cycling for life.
* Armstrong admitted to using PEDs during his career in an interview with Oprah Winfrey in 2013.
* He has been a cancer survivor since 1996, and founded the Livestrong Foundation, which supports cancer research and advocacy.
* He has also written several books, including his autobiography "It's Not About the Bike: My Journey Back to Life" which was published in 2000.
* He has received several awards for his charity work and his contributions to the sport of cycling.
* Despite the controversy surrounding his cycling career, Armstrong is still considered one of the greatest cyclists of all time and his story of comeback from cancer inspired many people.
Lance Armstrong Career Highlights
1987–1988: Early Years and Amateur Success
Lance Armstrong's journey in the world of triathlon began in the late 1980s when, during the 1987–1988 Tri-Fed/Texas, he emerged as a prominent young talent. His exceptional performance led him to be ranked as the number-one triathlete in the under-19 category. Notably, Armstrong's amateur point tally in 1987 surpassed several professionals ranked higher than him that year, showcasing his potential. He transitioned into a professional triathlete at the age of 16 and continued to impress, securing the national sprint-course triathlon championship titles in 1989 and 1990 at ages 18 and 19, respectively.
Motorola: 1992–96
By 1992, Armstrong had embarked on his professional cycling career with the Motorola Cycling Team, taking over from the 7-Eleven team. Throughout the mid-1990s, he displayed his prowess by achieving victories in a range of one-day events and stage races. His breakthrough moment came at the World Road Race Championship in Norway in 1993, further solidifying his presence on the cycling scene. Armstrong also made his mark at the Tour de France, winning a stage and earning recognition. Despite these accomplishments, controversy surrounded Armstrong's alleged bribery of a fellow cyclist during the CoreStates Road Race.
In 1994, Armstrong continued to thrive, securing another victory at the Thrift Drug Classic and excelling in European competitions, notably placing second in Liège–Bastogne–Liège and the Clásica de San Sebastián. His growth was evident at the World Championships as well, where he finished in a strong 7th place. The year 1995 marked significant achievements, including winning the Clásica de San Sebastián and clinching an overall victory at the Tour DuPont. Notably, he triumphed in a stage of the Tour de France shortly after the tragic death of his teammate Fabio Casartelli. Armstrong's successful streak persisted into 1996, during which he became the first American to win La Flèche Wallonne and claimed another Tour DuPont title.

ELEVATE
Free Resource: A step-by-step process for a better relationship with social media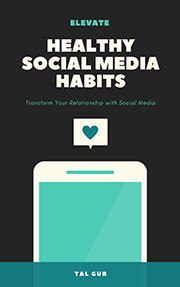 Cancer Diagnosis, Treatment, and Recovery
However, Armstrong's cycling career took a dramatic turn in October 1996 when, at the age of 25, he was diagnosed with advanced testicular cancer that had spread extensively to his lymph nodes, lungs, brain, and abdomen. Despite grim survival odds, he pursued treatment with determination. Armstrong underwent an orchiectomy to remove the cancerous testicle and subsequently explored various treatments, including chemotherapy. His remarkable journey led him to the Indiana University medical center, where he underwent chemotherapy sessions that incorporated a drug cocktail. He successfully underwent brain surgery to remove lesions, demonstrating his resilience.
Armstrong's road to recovery was marked by hope and tenacity. After his final chemotherapy treatment in December 1996, he surprised many by appearing at a training camp for the Cofidis team in January 1997, covering a significant distance on his bike. By February 1997, Armstrong's determination paid off as he was declared cancer-free. However, his professional cycling career faced uncertainties as negotiations with Cofidis broke down, leading him to sign with the US Postal team. His dedication to training and recovery became evident as he resumed serious preparation for racing, even relocating to Europe to further his career.
US Postal/Discovery: 1998–2005
During the period from 1998 to 2005, Lance Armstrong's cycling career underwent a series of significant developments. After battling cancer, Armstrong began his comeback in 1998. However, his initial attempts at elite-level racing were met with challenges, prompting him to return to the United States. He sought refuge in seclusion with fellow cyclists and trainers, preparing for his return to the sport. Despite doubts about his potential return to the highest level of competition, Armstrong continued to work towards his goal.
In 1998, Armstrong participated in races like the Tour of Luxembourg and Vuelta a España, surprising the cycling world with strong performances. He achieved top finishes in time trials and mountain stages, establishing himself as a credible contender. The following year, in 1999, Armstrong secured his comeback by winning the prestigious Tour de France. He claimed several stage victories and dominated his competitors, although some of the sport's biggest names were absent due to various reasons.
The years 2000, 2001, and 2002 marked a fierce rivalry between Armstrong and Jan Ullrich, with Armstrong emerging victorious each time in the Tour de France. Armstrong's dominance in time trials and mountain stages, as well as the unwavering support of his team, propelled him to consecutive victories. Armstrong's cycling prowess was also showcased during challenging stages, notably with strategic assistance from his team to maintain his lead.
In 2003, Armstrong faced strong competition from Ullrich once again. Despite Ullrich's formidable efforts, Armstrong managed to secure his fifth Tour de France victory. The margin between them was incredibly close, highlighting the intensity of their rivalry. Armstrong's exceptional bike-handling skills helped him avoid a potentially race-ending crash, maintaining his lead.
The year 2004 saw Armstrong's sixth consecutive Tour de France victory. He not only dominated overall but also secured individual stage wins, including a remarkable trio of mountain stages. His prowess in time trials and strategic riding solidified his position as one of cycling's greats.
In 2005, Armstrong faced challenges from riders like Ivan Basso, Jan Ullrich, and Alexandre Vinokourov. Despite their attempts to challenge his lead, Armstrong remained in control during mountain stages and time trials. He went on to secure his seventh consecutive Tour de France victory, solidifying his place in cycling history. Following this triumph, Armstrong announced his retirement, motivated by a desire to focus on his family and charitable foundation.
2009: Armstrong's Return with Astana Pro Team
In 2009, Lance Armstrong, a renowned cyclist, made a comeback to professional cycling with the Astana Pro Team. This decision was fueled by his desire to participate in the 2009 Tour de France. His announcement, made on September 9, 2008, indicated that he would race without salary or bonuses and would publicly share his blood test results. Despite UCI rules requiring a cyclist to be part of an anti-doping program for six months before an event, Armstrong received permission from UCI to compete in the UCI Tour Down Under in January 2009. His journey was not without setbacks, as he suffered a crash and broke his collarbone during the 2009 Vuelta a Castilla y León. Nevertheless, he displayed remarkable resilience by undergoing successful corrective surgery and returning to training within four days of the operation. A controversy emerged in April 2009 when the French anti-doping agency AFLD cleared Armstrong and his team manager, Johan Bruyneel, of any wrongdoing after a confrontation with an AFLD official. Armstrong ultimately resumed racing in April, making a solid comeback at the Tour of the Gila.
During the 2009 Tour de France, Armstrong and his Astana team achieved a victory in the team time trial, though he narrowly missed securing the yellow jersey. His performance in the race earned him a third-place finish overall. Notably, his main challengers were Andy Schleck and his teammate Alberto Contador, with Contador eventually clinching the victory.
2010-2011: Team RadioShack Era
In 2010, Armstrong continued his cycling journey with the newly formed Team RadioShack. He announced his intention to participate in the 2010 Tour de France and made his season debut at the Tour Down Under, finishing 25th. Despite facing bouts of gastroenteritis that led to his withdrawal from several races, Armstrong showcased his determination by recovering and placing second in the Tour of Switzerland and third in the Tour of Luxembourg. He announced via Twitter that the 2010 Tour de France would be his final appearance in the race, achieving a solid fourth-place finish in the prologue time trial. However, luck wasn't on his side as he faced crashes and mechanical issues that hindered his performance in the race. Armstrong's final Tour de France appearance ended with a 23rd-place finish, and he played a crucial role in helping Team RadioShack secure the team competition title. Despite retiring from international cycling in 2011, Armstrong faced ongoing doping allegations and a US federal investigation.
Lance Armstrong Best Quotes
"Pain is temporary. It may last a minute, or an hour, or a day, or a year, but eventually it will subside and something else will take its place. If I quit, however, it lasts forever." (Meaning)
"If you worried about falling off the bike, you'd never get on."
"If we don't somehow stem the tide of childhood obesity, we're going to have a huge problem." (Meaning)

"The riskiest thing you can do is get greedy."
"A boo is a lot louder than a cheer. If you have 10 people cheering and one person booing, all you hear is the booing." (Meaning)
"Two things scare me. The first is getting hurt. But that's not nearly as scary as the second, which is losing."
"I've committed to surfing the rest of my life."
"Through my illness I learned rejection. I was written off. That was the moment I thought, Okay, game on. No prisoners. Everybody's going down."
"I have been dealing with claims that I cheated and had an unfair advantage in winning my seven Tours since 1999."
"It can't be any simpler: the farewell is going to be on the Champs-Elysees."
"My mom was such a strong character. I don't want to say she was like a man, but she was tough."
"For whatever reason, maybe it's because of my story, but people associate Livestrong with exercise and physical fitness, health and lifestyle choices like that."
"If I can't face my accusers, that's a joke. We did that in medieval times."
"I joined the swim team when I was 12, and I was the worst kid in the pool - I was put with a group of 7-year-olds."
"I may be in timeout forever. But I hope not to be"
"There comes a point in every man's life when he has to say: 'Enough is enough.'"
"Extraordinary allegations require extraordinary evidence." (Meaning)
"I've committed to surfing the rest of my life."
"There's no rule, no law, no regulation that says you can't come back. So I have every right to come back."
"Cycling is a sport of the open road and spectators are lining that road."
"It's funny, because I have periods where I just kind of go dark. I don't tweet, I don't talk, I don't interview, and then I have times where I do."
"I exercise everyday. I swim, I bike, I run and I go to the gym."
"I'm on JetBlue and United. So I spend a lot of time on airplanes with other people and in terminals or just traveling around and going to restaurants or whatever. The interaction I get on a daily basis is always positive. I've never had a negative interaction."
"Obviously, I come from one background, and the people that design fitness equipment have been doing it for years and years, and they know what works and doesn't work."
"Pain is temporary. Quitting lasts forever." (Meaning)
***
Photo Credit: Wikimedia Commons
* The editor of this short biography made every effort to maintain information accuracy, including any quotes, facts, or key life events. If you're looking to expand your personal development, I recommend exploring other people's life stories and gaining inspiration from my collection of inspiring quotes. Exposing yourself to different perspectives can broaden your worldview and help you with your personal growth.
Chief Editor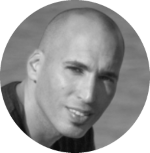 Tal Gur is an author, founder, and impact-driven entrepreneur at heart. After trading his daily grind for a life of his own daring design, he spent a decade pursuing 100 major life goals around the globe. His journey and most recent book, The Art of Fully Living, has led him to found Elevate Society.