People go through similar experiences during their lifetime. What differentiates those experiences is the manner in which the people respond to those experiences. Personal disasters strike every human being; one can either wallow in self pity, or rise to the challenge and steer their own life. Lance Armstrong chose the latter option and that made all the difference.
Armstrong has a dazzling array of professional achievements to his credit, but it is not his consecutive Tour de France championships or his four Associated Press Male Athlete of The Year titles that make him a globally revered man. It is his monumental courage in the face of hardships, and his refusal to bend down to a disease that account for his popularity.
Often victims of the brutalities of life lose their faith in humanity and life, and resign themselves to a desolate living. However, every now and then, a gem arises that dazzles the world with exemplary attitude, relighting the candles of hope everywhere. A woman who was a victim of repeated rape valiantly fought against the oppressive patriarchal norms of her community, and chose to help fellow victims of such crimes instead of committing suicide as most rape victims in her community did. The lives of such inspirational leaders remind us that life is what we want it to be, and that we captain our ships, not a community or a couple of rebellious cells in the body.
Lance Armstrong was born on September 18, 1971 and displayed an admirable talent for sports early on. At the age of 12, he forayed into professional swimming and within a year won numerous accolades in sports. It was his participation, and victory, in the Iron Kids Triathlon at the age of 13 that helped him realize that bicycling is where his strength lay. As a teenager, he sent out a clear signal that he was meant to achieve great things when his points in his game, though an amateur, were greater than those of five professionals combined.
Just as everyone involved were settling in for what they expected would be a glorious string of professional achievements and a spree of setting and breaking records, Lance was diagnosed with stage-three testicular cancer. The tumor in his testicles had metastasized and his lungs and brain were also affected. He was prescribed aggressive chemotherapy, and the chances of his survival were set at less than 40%. At this stage, survival was the ultimate victory and cycling was banished from Lance's conscious thoughts. Painful medical procedures ensued, and Lance's cancer miraculously went into complete remission after his testicles were surgically removed.
The physically and emotionally scarred Lance Armstrong was not a bankable bet for sports bigwigs, and it was a leap of faith on the part of United States Postal Service that brought Lance back onto the track. The first race he participated in after his bout with cancer saw him pulling out midway. Accepting that he was not ready for the track yet, Lance took a vacation with his friend and long-time coach Chris Charmicheal, and the duo hit the tracks together. This revived Lance's passion for the sport, and when he re-returned to professional cycling, he rode fireworks.
He was among the first five to finish at Tour of Spain and clinched seven Tour de France titles – an unbeaten record. He was named ABC World Wide Sports Athlete of The Year, was bestowed Prince of Asturias Award and was given the title of Sportsman of The Year by Sports Illustrated. Adding to his brilliant list of achievements are four ESPY Awards for Best Male Athlete, four Associated Press Male Athlete of The Year titles (a feat that is unique to this cycling whirlwind) and BBC Sports Personality of The Year Overseas Personality Award.
What demarcates Lance from the rest of the legends of the sports world is that his victories were not only his personal glories, but were bastions of hope for millions of cancer patients across the world. Every time Lance zipped past the finish line first, victims of cancer celebrated as he reminded them that cancerous cells could be beaten and life could return to normalcy.
Lance Armstrong has retired from professional cycling, but retirement does not translate to golfing in exotic lands. Lance made a deal with Nike in 2004 and launched 60 million wrist bands that read LIVESTRONG, encouraging folks to take their demons head-on to progress in life. The Lance Armstrong Foundation was founded with a mission to spread cancer awareness and extend help to victims of the disease. Fundraisers are not the only events organized by this foundation; cancer patients are encouraged to communicate with fellow sufferers and share their experiences and fears to garner the courage to wage war against their cancers.
The titles and accolades awarded to Lance are magnificent, but what makes him a real life hero is the manner in which he chose to best his illness rather than let cancer dictate the rest of his life. It is true that those who suffer from fatal diseases or return from the threshold of death have a different view on life as their priorities are set differently, but not everyone needs to have a near death experience to value the uncertainty of life, and to see life as one big adventure.
Once a person accepts that life is too beautiful to be wasted on wallowing in self pity, or to harbour hatred towards the vagaries of human life, he finds himself recognizing personal hard work as the only path for leading a wholesome existence. Obstacles waylay only if they are allowed to, and everyone always has a say on what trajectory their life takes. The emotional or physical blows dealt by freak accidents, diseases or the structure of society are but blimps on the screen and are to be bravely met and overcome. It is when you let go of hope that you die, soulless in a human shell.
Photo Credit: Wikimedia Commons
***
Lance Armstrong Best Quotes
"Pain is temporary. It may last a minute, or an hour, or a day, or a year, but eventually it will subside and something else will take its place. If I quit, however, it lasts forever."
"If you worried about falling off the bike, you'd never get on."
"If we don't somehow stem the tide of childhood obesity, we're going to have a huge problem."
"The riskiest thing you can do is get greedy."
"A boo is a lot louder than a cheer. If you have 10 people cheering and one person booing, all you hear is the booing."
"Two things scare me. The first is getting hurt. But that's not nearly as scary as the second, which is losing."
"I've committed to surfing the rest of my life."
What is Your Elevation Level?
TAKE THE TEST
"Through my illness I learned rejection. I was written off. That was the moment I thought, Okay, game on. No prisoners. Everybody's going down."
"I have been dealing with claims that I cheated and had an unfair advantage in winning my seven Tours since 1999."
"It can't be any simpler: the farewell is going to be on the Champs-Elysees."
"My mom was such a strong character. I don't want to say she was like a man, but she was tough."
"For whatever reason, maybe it's because of my story, but people associate Livestrong with exercise and physical fitness, health and lifestyle choices like that."
"If I can't face my accusers, that's a joke. We did that in medieval times."
"I joined the swim team when I was 12, and I was the worst kid in the pool - I was put with a group of 7-year-olds."
"I may be in timeout forever. But I hope not to be"
"There comes a point in every man's life when he has to say: 'Enough is enough.'"
"Extraordinary allegations require extraordinary evidence."
"A boo is a lot louder than a cheer. If you have 10 people cheering and one person booing, all you hear is the booing."
"I've committed to surfing the rest of my life."
"There's no rule, no law, no regulation that says you can't come back. So I have every right to come back."
"Cycling is a sport of the open road and spectators are lining that road."
"It's funny, because I have periods where I just kind of go dark. I don't tweet, I don't talk, I don't interview, and then I have times where I do."
"I exercise everyday. I swim, I bike, I run and I go to the gym."
"I'm on JetBlue and United. So I spend a lot of time on airplanes with other people and in terminals or just traveling around and going to restaurants or whatever. The interaction I get on a daily basis is always positive. I've never had a negative interaction."
"Obviously, I come from one background, and the people that design fitness equipment have been doing it for years and years, and they know what works and doesn't work."
Chief Editor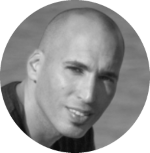 Tal Gur is an impact-driven entrepreneur, author, and investor. After trading his daily grind for a life of his own daring design, he spent a decade pursuing 100 major life goals around the globe. His journey and most recent book, The Art of Fully Living - 1 Man, 10 Years, 100 Life Goals Around the World, has led him to found Elevate Society.