Lark Dean Galley: Choosing to Heal After Losing a Loved One to Suicide
In 2019, Lark experienced a devastating loss—the unexpected suicide of her 19-year-old son. Having already endured her father's suicide five years earlier, this second death hit especially hard. All expectations for the future were erased. Everything became difficult. Even breathing felt like a conscious decision.
Her book, Learning To Breath Again, tells the story of her raw and painful journey through despair and grief; it is standing on the brink of an abyss ready to pitch into the darkness and making the very difficult decision to step away from the edge. Lark shares how this decision to use her loss to bless the lives of others helped her to heal from both her son's and father's suicides.
Can you please share a few words about yourself and your work? What made you choose your current path?
In 2019 my son died by suicide. We had no warning and never thought something like this could happen to us. I suddenly wanted to warn other parents in the hopes that they would never have to go through what we experienced. Running my trucking company and doing business consulting was no longer important to me, so I completely shifted the direction of my life.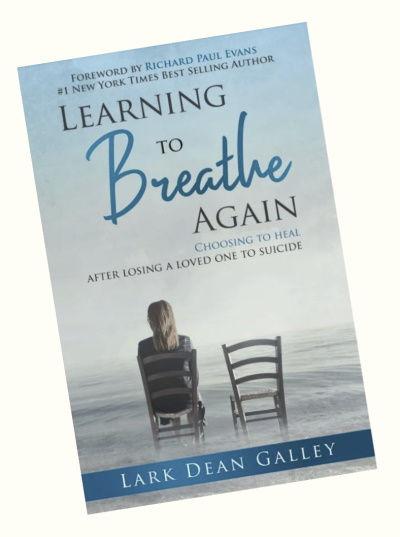 What does being successful mean to you?
Having the time and means to do what I feel is most important which is educating parents on how to improve their parenting to build stronger families.
What is one habit or practice that has benefited your life the most? Also, what is one practice you've always wanted to add to your life, but didn't?
I get up early to set the tone for my day including meditating, reading/watching both spiritual and intellectual material, and exercising. I'm trying to cut the technology off an hour before I go to bed, but it doesn't always happen.
What is one belief or value that you hold as your guiding truth?
Integrity is so important to me. I want to be true to my values regardless of who I'm with or what I'm doing.
What is one life-changing book that has greatly influenced and helped you along the way? Also, who has inspired you the most in your journey?
My life-changing book would be the one I wrote because through the writing process I learned so much about myself and was able to process much of my grief. The person who has inspired me would be my son, Christian, who set me on a new path of love and light.
What was your biggest fear when you just started and how have you managed to overcome it? Also, did you find an effective way to eradicate fear from its root?
My biggest fear was that I would be shamed for being a bad mom because my son died. This never happened. Instead, as I spoke out people supported me and showed me love. Some also felt safe to share their struggles and fears.
What was one of your biggest self-limiting beliefs and how have you managed to change it? Also, did you find a reliable process to embody new beliefs?
At first I thought, "Who am I to talk about suicide? I'm not a doctor, therapist, or councilor. I'm just a mom." Then I realized that being a concerned parent with lived experience gave me one of the best vantage points in which to share my story.
What is your message to someone who is about to embark on their next big mission or dream? Also, what advice should they ignore?
Embrace your life's mission – even if it's not the one you thought it would be.
Finally, what are you primarily working on these days?
After publishing my book, creating an audible, and speaking to several audiences including a virtual event with 160,000 live viewers, I am currently taking a much-needed rest. I have some thoughts about writing another book, but I'm waiting to see who shows up for the next phase.
***
You can find more about Lark at her website at www.larkdeangalley.com/.
Chief Editor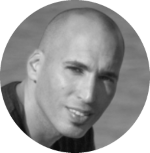 Tal Gur is an author, founder, and impact-driven entrepreneur at heart. After trading his daily grind for a life of his own daring design, he spent a decade pursuing 100 major life goals around the globe. His journey and most recent book, The Art of Fully Living, has led him to found Elevate Society.