What would make someone leave his comfortable life, quit his stable career, sell almost everything he owns, and go on an unknown journey?
I don't have all the answers, but one thing I've learned is that we all have the same basic need to grow. Some of us prefer to stay in our comfort zone in order to get more certainty and stability. Others, myself included, prefer a little more discomfort and uncertainty at times to stimulate growth. And what is better than world-traveling to break routines, shake identities, discover other ways of life, and experience new cultures.

ELEVATE
Free Resource: A step-by-step blueprint to help you set and realize big dreams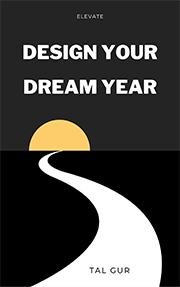 A week ago, I left Melbourne after 5 amazing years, a place I can now call home in all aspects of the word. I've been fortunate to meet the most wonderful people who made my life so much richer, who laughed with me when I was happy, and who stood beside me when I was sad. I am thankful beyond measure to each one of them.
My first planned stop is Nepal, doing the Annapurna and Everest Base Camp treks. I will spend around a month in Nepal, after which I will travel through North India and the Himalayas. Then Israel for a family reunion and some beach time. No specific itinerary after that; the vague plan is Europe, then South and Central America, but I'll let the universe lead the way.
A few days ago, as I was sipping a drink from a coconut shell in Bangkok, dressed like a backpacker, life packed in two bags, it has finally hit me all at once: Total Freedom, unlimited choices, and life adventure.
Just Gratitude, that's ALL.
With love.
A short Video with photos from the last 5 years:
Chief Editor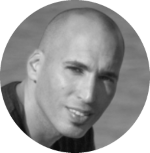 Tal Gur is an author, founder, and impact-driven entrepreneur at heart. After trading his daily grind for a life of his own daring design, he spent a decade pursuing 100 major life goals around the globe. His journey and most recent book, The Art of Fully Living, has led him to found Elevate Society.