Life is too short for long-term grudges.
What's the meaning of this quote?
Quote Meaning: This quote speaks to the fleeting nature of life and the futility of holding onto grudges for extended periods of time. It suggests that life is precious and too short to waste on harboring resentment or bitterness towards others. It conveys the idea that letting go of grudges, forgiving, and moving on is essential for personal well-being and happiness. It implies that prioritizing forgiveness, understanding, and letting go of past grievances is a wise approach to living a meaningful and fulfilling life.
Who said the quote?
The quote "Life is too short for long-term grudges." was said by Elon Musk (Bio / Quotes). Elon Musk is a South African-born American entrepreneur, inventor, and engineer who is best known for his work with SpaceX, Tesla, and PayPal.
Chief Editor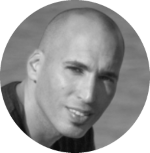 Tal Gur is an author, founder, and impact-driven entrepreneur at heart. After trading his daily grind for a life of his own daring design, he spent a decade pursuing 100 major life goals around the globe. His journey and most recent book, The Art of Fully Living, has led him to found Elevate Society.