Lodro Rinzler: Taking Back Your Mind
Lodro Rinzler is a long-time Buddhist teacher, the author of seven meditation books including Take Back Your Mind: Buddhist Advice for Anxious Times and is the co-founder of MNDFL meditation studios in New York City
Hey Lodro, can you please share a few words about your transformational journey — What is the most important transformation you experienced? What ultimately led you to that transformation?
I was raised Buddhist and started meditating when I was a young kid. Then, when I was seventeen there arose an opportunity for me to go away and take on temporary ordination as a Buddhist monk in Nova Scotia. I shaved my head, took the robes and vows, the whole nine yards. There I was, a few weeks into my time as a monk, deep in silence engaged in a walking meditation when my gaze fell outside the window. The abbey is on a cliff and I saw a whale breach the ocean water down below and it stopped my mind.
In that moment I realized that the path I was on and the things I was doing and was going to continue to do were completely different than what my parents had done. My spiritual journey was now my own.
This moment propelled me into many more deep retreats after I left the monastery and returned to the life of a householder. It led to me becoming a meditation teacher some years later. It led to me writing a series of books on the topic of bringing meditation into everyday life, starting with The Buddha Walks into a Bar and my most recent book on anxiety in our modern world, Take Back Your Mind.
While seemingly an everyday experience of a young person coming into their own understanding of their spiritual life, I point to it as a moment that many of us have; a break from the conventional or expected path we might follow and an owning of a route forward that is unique to who we are as individuals. Some of us have this moment of finding their path - spiritual or otherwise - early on; for many others it's later. Whenever you have yours, it's good to own it and celebrate it.
What is your definition for success? What do you personally do to attain more of it?
For me, success is based in helping others. There are times when I might be able to help a lot of people - when I write a book on meditation or give a large public talk, and times when I might be able to help a smaller group but in a deep way, like the five-month Buddhist Immersion or the Mindfulness Teacher Training I run starting every January. To serve as a conduit of some of the teachings I have received and offer meditation to others is a real blessing. So I am less concerned about attaining more of this form of success; whoever is attracted to working with me is welcome to do so and that's that.
Part of my aim in helping others is to make Buddhism and meditation as accessible as possible to as many people as possible. With that in mind I am dedicated to lowering the barriers of entry to this sort of work through scholarships and discounts to people who face financial hardship or may not have easy access to these teachings due to systemic injustice.
This allows more people to connect with their own minds and hearts in a profound way as a result of the meditation practice I am fortunate enough to introduce. It's not that I, Lodro Rinzler, am the wisest or best teacher but that the meditation techniques I offer allow people to have a deeper connection with themselves. When that happens, that feels like success to me.
What motivates you to keep going when times are difficult? Also, how do you deal with challenging thoughts or emotions?
I remember a time in 2012 when my life fell apart: I lost my job, my fiance broke up with me and then one of my best friends died. I was beside myself. I experienced suicidal ideation.
This all took place months after my first book, The Buddha Walks into a Bar, came out and the feedback I was getting was that it was helping a lot of people. I was under contract to finish my second book and I thought, "Well, I should finish that and it can help people and if that's all I do in this life that's enough." Lo and behold, my emotions shifted (because that's what they do when given time) so by the time I finished that book I was in therapy, meditating more frequently, and taking better care of myself overall. Life felt less overwhelming because I allowed time for healing, to be with my emotions, and roused the energy to find the help I needed.
But that's the most dramatic version of this question, as it was rock-bottom for me. While challenging times still rear their ugly head, I have learned more and more over the years that I can drop the stories I tell myself about them and feel the feeling underneath. If there is one piece of advice I can offer to anyone going through a very difficult time it's that: drop the story, feel the feeling. When we do that the emotion feels less overwhelming overall.
What is one habit or morning ritual that has benefited your life the most? Also, what is one habit you've always wanted to add to your life, but didn't?
To answer the question directly, meditation is the habit that has benefited my life the most.
But in terms of a morning ritual, every morning when I wake up the first thing I do - before I reach for the phone or put my feet on the floor - is I take a minute for gratitude practice. It doesn't have to be a big ritual - I literally just reflect on what I am grateful for that day as I lie in bed. Often similar things will come to mind: my partner, our animals, their health, my body's ability to heal itself, the work I do, the home we live in and so on. This does radically shift one's attitude from the get-go, as so many of us wake up with the panicked thought of "What do I need to do" or "What am I already behind on?" as opposed to "What can I appreciate about right now?"
I suppose if there is a habit I have yet to incorporate I would love to have a solid hour of reading time to myself a day as I think it's important that as humans we continue to learn and grow and that is one crucial way I personally do that work. Maybe someday that hour will be a norm for me!
What is one belief or value that you hold as your guiding truth? Also, how do you let go of limiting beliefs when they arise?
I believe that everyone is basically good. I believe that we are all whole, complete, okay as is. When it comes to why there is so much aggression in the world I also believe that sometimes we act from a place of confusion instead of that goodness. That way, when I see people in my life acting in a confused way or I see politicians from afar sowing seeds of distrust and aggression, I can acknowledge that they may not be acting skillfully but that does not mean they are simply wrong, bad people who ought to be written off. They are confused people, out of touch with their basic goodness, and deserve my compassion.
As to how I let go of limiting beliefs, I think that gets easier the more one meditates. So much of the act of meditation is us noticing when we get lost in thoughts (which can very well manifest as limiting beliefs) and coming back to the present moment. The more I do that on the meditation seat the easier it is to do so in the rest of my waking hours.
What is one of the best or most worthwhile investments —money or time investment — you've ever made?
Days off. I didn't use to value true days off in my twenties even into my thirties but to have a full day for myself and my loved ones once a week is crucial to my well-being and prevents burnout.
What is one life-changing book that has greatly influenced and helped you along the way? Also, who has inspired you the most in your journey?
Comfortable with Uncertainty by Pema Chödrön is one of many books that come to mind. I revisit it often and find myself recommending it to meditation students frequently. It's 108 short teachings from a meditation master who directly addresses the difficulty we face in working with the uncertainty that often pops up in our lives. She, alongside Kilung Rinpoche, Thich Nhat Hanh, and other wonderful Buddhist teachers inspire me, as do social justice luminaries such as Representative John Lewis and writers like James Baldwin and Audre Lorde.
What is your message to someone who's about to embark on their next big mission or dream? Also, what advice should they ignore?
Be patient and kind with yourself. Regarding patience: we live in an Amazon Prime sort of world, where we want success, fame, and adoration and we want it in two days or less. Often the most impactful ventures I've built - MNDFL meditation studios or the books I have written - take years to fully develop. So we have to give ourselves time.
I am a fan of Stan Lee, who created most of the Marvel superheroes we know and love some sixty years after the fact. But he was in the comics industry for over twenty years before he cracked the nut on superheroes and comics began to sell like hotcakes. 20 years! I can't imagine anyone I know sticking to their career that long without a major win. But what magic he created thanks to that patience of sticking with it. So that's patience.
As for kindness: as we embark on a major project, along the way we can't be too hard on ourselves for mistakes we make so long as we learn from them; this is one of many ways we can work on being kind to ourselves. We also have to take good care of ourselves so that we can take good care of our project and those we work with. In all things, kindness is important, but particularly when we want to nurture our big dreams.
I am not of the school that there is some advice people ought to always ignore. We are all different and if advice resonates with your gut or intuition, lean into it.
Finally, what are you primarily working on these days?
My latest book just came out: Take Back Your Mind: Buddhist Advice for Anxious Times so I am doing events and interviews for that. I'm also in the middle of my annual Buddhist Immersion, a five month long deepening of meditation practice and Buddhist study with 100 people from around the world participating in it. I run my own online meditation community and Mindfulness Teacher Training, teach for a wide variety of other communities and host a weekly Clubhouse event called dharma club on Monday evenings. Otherwise, I am focused on my own practice and study as well as spending time with loved ones. This is an intense time for many of us. We have to take very good care of ourselves so I am doing my best to walk that walk as well.
Thank you, Lodro.
* You can learn more about Lodro at lodrorinzler.com or on his Instagram @lodrorinzler
Chief Editor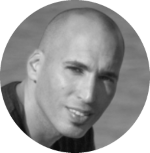 Tal Gur is an author, founder, and impact-driven entrepreneur at heart. After trading his daily grind for a life of his own daring design, he spent a decade pursuing 100 major life goals around the globe. His journey and most recent book, The Art of Fully Living, has led him to found Elevate Society.