"An individual has not started living until he can rise above the narrow confines of his individualistic concerns to the broader concerns of all humanity," stated Martin Luther King Jr., expressing the belief that has was shared by all the champions of the suppressed across the world. A kingpin in the upraise of the Negros (a word that is currently condemned) fighting for their basic human rights after being oppressed by the Whites for more than 3 centuries, Martin Luther King Jr. is an internationally respected leader of the masses.
The struggle for freedom, in all shapes and sizes, is all that makes up the history of the world. Numerous countries struggled to cast off imperial forces that had made slaves of the native men of resource-rich regions. Battles of phenomenal magnitude have been waged to stand up against suppression exercised on the basis of religion and race, and yet equality is far from being within reach of all the inhabitants of the planet.
Faith in Almighty and faith in oneself are the elements that are pre-requisites of achieving objectives, as a glance at Martin Luther's life will tell you. And it is the lack of these aspects that is resulting is the expansion of hopelessness-engendered-acceptance of the reign of evil forces. Victory is never handed over on a silver platter – the patrons of the struggle must be prepared for extreme hardships, and must cling on to their beliefs so as to attain what is morally right.
Born into a family of pastors, Martin Luther King Jr. was a staunch believer in the word of the Christ, and it was the Bible that guided his formulation of his ideologies. King has ordained Baptist ministry at the age of 19, and he was able to attain quality education despite the segregation of Blacks and Whites restricting the avenues open to colored folks. His oceanic knowledge is evident in his speeches and the precious few letters he scripted, with his cultured mind expressing itself eloquently through words.
King's entrance into active politics came with his participation in the bus boycotts that followed the arrest of Rosa Parks, the Black sexagenarian who refused to conform with the segregating norms of the then society. He was unexpectedly catapulted to the position of a leader, and he wore the coat of responsibility as though it was tailored for him. The non-violent ideals of Indian champion of national freedom struggle Mahatma Gandhi inspired him, and he devoted himself to the study of the ways of Gandhi.
Convinced that a non-violent approach to the securing of equality for Negros in America was the best plan of action, he communicated the idea of non-violence to his followers, and prepared the masses to retaliate to harshness with love. Martin Luther King's journey was by no means an easy one as he faced opposition from within and without the Negro community. The Whites condemned peaceful protests conducted by Negros, labeling the actions as extreme and immoral. Friction was offered from within the Negro community as the older sections of the group had resigned themselves to their fate, and because certain Negros stood to benefit from the segregation.
Over the course of the struggle, King was sentenced to jail terms of varying lengths more than 20 times. King and other activists who had been jailed were meted out with inhumane treatment by police, bitten by police dogs when they staged peaceful sit-ins to bring about a dialogue with White authorities, and were denied food when in jail. White clergy men refused to acknowledge the truth of their plight and only whispered sweet nothing to Negros who sought their help, and King was also ridiculed by the Church. His faith in the Almighty would not be shaken, and he patiently explained the religious significance and relevance of his actions. The White political system was apathetic, and King was doled out broken promises and false assurances by the dozen.
All the same, Martin Luther King Jr. strove on, and succeeded in coercing the White government to desegregate schools, restaurants and stores, open employment avenues to Blacks and drop the charges filed against protestors. It is important to notice that King refused to sway from his insistence on non-violence even when Elijah Muhammad's Muslim movement was allowing the subscribers of that school to violently vent their frustration, and he managed to keep his fellow Blacks from straying over to violence.
Where ever there was injustice, King surfaced to champion the cause of the deprived. He was not a rebel, but respected the law by fighting against all that was morally incorrect. It takes a brave heart to be squash ego and let love be the only emotion. Those who are unable to fight off the temptation of destructive venting of frustration and the letting loose of the animalistic bray for blood often label such men cowards and see them as a block to the achievement of their own fazed goals. And it is for similar reasons that Martin Luther King Jr. was fatally shot when he was standing in the balcony of Lorraine Motel in Memphis, Tennessee, by a Black Muslim.
A Nobel Peace Prize recipient who utilized his prize money to advance civil right movements, Martin Luther King Jr. was a man of respectable values. Though he had a million reasons to take to arms against the political structure of USA, or turn his back to the Church because of its insensitivity to the plights of his people, King had such firm faith in God and in his ideals that nothing could nudge him to turn to violence.
Success in any endeavor comes only when you work for it. Temptations to stray from your path are encountered aplenty, and only the most disciplined minds can ward off temptations. To be a leader, it is essential that you fight for what you truly believe in. If Martin Luther King Jr. did not believe, heart and soul, that equality was divine justice, he would not have had the strength to forge ahead with his struggle.
Photo Credit: Wikimedia Commons
***
Martin Luther King
"I have a dream that my four little children will one day live in a nation where they will not be judged by the color of their skin, but by the content of their character."
"We are not makers of history. We are made by history."
"I have decided to stick with love. Hate is too great a burden to bear."
"The time is always right to do what is right."
"I look to a day when people will not be judged by the color of their skin, but by the content of their character."
What is Your Elevation Level?
TAKE THE TEST
"The function of education is to teach one to think intensively and to think critically. Intelligence plus character - that is the goal of true education."
"The quality, not the longevity, of one's life is what is important."
"Love is the only force capable of transforming an enemy into a friend."
"Faith is taking the first step even when you don't see the whole staircase."
"Whatever your life's work is, do it well. A man should do his job so well that the living, the dead, and the unborn could do it no better."
"Human progress is neither automatic nor inevitable... Every step toward the goal of justice requires sacrifice, suffering, and struggle; the tireless exertions and passionate concern of dedicated individuals."
"If a man has not discovered something that he will die for, he isn't fit to live."
"He who passively accepts evil is as much involved in it as he who helps to perpetrate it. He who accepts evil without protesting against it is really cooperating with it."
"We must develop and maintain the capacity to forgive. He who is devoid of the power to forgive is devoid of the power to love. There is some good in the worst of us and some evil in the best of us. When we discover this, we are less prone to hate our enemies."
"Every man must decide whether he will walk in the light of creative altruism or in the darkness of destructive selfishness."
"A genuine leader is not a searcher for consensus but a molder of consensus."
"An individual has not started living until he can rise above the narrow confines of his individualistic concerns to the broader concerns of all humanity."
"I have a dream that one day every valley shall be exalted, every hill and mountain shall be made low, the rough places will be made straight and the glory of the Lord shall be revealed and all flesh shall see it together."
"I am not interested in power for power's sake, but I'm interested in power that is moral, that is right and that is good."
"Darkness cannot drive out darkness; only light can do that. Hate cannot drive out hate; only love can do that."
"In the End, we will remember not the words of our enemies, but the silence of our friends."
"Life's most persistent and urgent question is, 'What are you doing for others?'"
"The ultimate measure of a man is not where he stands in moments of comfort and convenience, but where he stands at times of challenge and controversy."
Chief Editor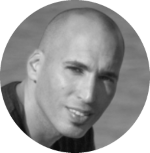 Tal Gur is an impact-driven entrepreneur, author, and investor. After trading his daily grind for a life of his own daring design, he spent a decade pursuing 100 major life goals around the globe. His journey and most recent book, The Art of Fully Living - 1 Man, 10 Years, 100 Life Goals Around the World, has led him to found Elevate Society.