Magic Words: Summary Review
This is a summary review of Magic Words containing key details about the book.
What is Magic Words About?
Magic Words is a book that provides a guide to the art of effective communication, emphasizing the power of language and the impact of words on relationships, negotiations, and personal and professional success.

ELEVATE
Free Resource: A step-by-step blueprint to help you set and realize big dreams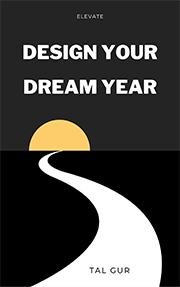 By simply communicating with them! In fact, there are seven magic words that Tim David has discovered that will persuade and motivate others to get things done. Throughout Magic Words, you'll learn how to combat common excuses like "I don't know" or "I want to help you, but I can't." You'll also learn the importance of learning someone's name and why people named Cathy prefer to drink Coke over Pepsi.
Summary Points & Takeaways from Magic Words
Some key summary points and takeaways from the book include:
* Seven magic words: "You", "Because", "Imagine", "Instantly", "Proven", "Guaranteed", and "New".
* "You" focuses on making the audience feel heard and understood.
* "Because" provides reasoning and rationale behind a request.
* "Imagine" sparks imagination and visualization.
* "Instantly" creates a sense of urgency and immediacy.
* "Proven" adds credibility and reliability to a message.
* "Guaranteed" provides assurance and security.
* "New" stimulates curiosity and interest.
* Using these words can make communication more impactful and memorable.
Who is the author of Magic Words?
Tim David is an ex-professional magician turned keynote speaker. He is the author of "Magic Words, The Science and Secrets Behind Seven Words that Motivate, Engage, and Influence," and his new book, "TRUE Influence," explores research and real life for the secrets of how to become more influential.
Book Details
Print length: 160 pages
Genre: Psychology, Business, Nonfiction
What do critics say?

ELEVATE
Free Resource: 1000+ SMART goal ideas to inspire you create your life goals list.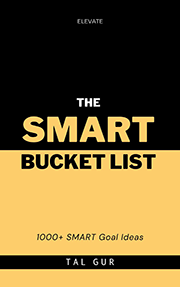 Here's what one of the prominent reviewers had to say about the book: "Whereas most communication advice is concerned with what to say or even how to say it, MAGIC WORDS places the focus where it belongs: on the other person. Tim David offers keen insight into how to better connect with others in business and in life." — Adam Grant, New York Times bestselling author of Give and Take
* The editor of this summary review made every effort to maintain information accuracy, including any published quotes, chapters, or takeaways. If you're interested in furthering your personal growth, you may want to explore my list of favorite self-improvement books. These books, which have had a significant impact on my life, are carefully curated and come with summaries and key lessons.
Chief Editor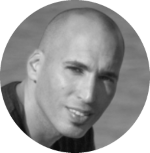 Tal Gur is an author, founder, and impact-driven entrepreneur at heart. After trading his daily grind for a life of his own daring design, he spent a decade pursuing 100 major life goals around the globe. His journey and most recent book, The Art of Fully Living, has led him to found Elevate Society.