Matt Langdon: Constructing Heroes
Matt Langdon has found his life's passion being a hero who helps to contrstruct heros. From a young man living in Australia taking a computer science program and detesting every minute of it to a hero inspiring kids in the USA, Langdon makes a big difference in the world each and every day.
Langdon is the head of the Hero Construction Company which runs character-building classes for students of all ages. He has tailored programs to meet the understanding level of elementary school age children, middle schoolers, and high schoolers.
Moreover, his program focuses on the everyday nature of heroism that ordinary people can do every day in their lives. Students learn how to support one another and help people in their communities from holding a door open for someone to wearing pink t-shirts in solidarity to support a bullied student, as happened in one school he spoke at.
So how did Matt Langdon become the head of an inspirational company that is out to change the world for the better? What inspired him? Where did he find the way to seize his opportunity to be the hero that he is today?
Enjoy!
1. Hi Matt, Your company The Hero Construction Company works primarily in school settings. How did you get your company known by the school districts?
I had worked with dozens of schools at camp, so I knew (and was friends with) a lot of principals and teachers. That certainly helped with the initial launch. Since then, though, it's been all about referrals. It's a tough market to crack as there are literally thousands of people trying to get their "thing" into schools. Principals have an impossible task trying to sift through them all, so they rely on recommendations from their colleagues.
2. You were a young man in Australia in a computer science program, knowing that wasn't for you. What happened that led you to the path you are on now? What was your inspiration?
I had become absolutely uninterested in computer science after three years. I knew I needed a break - I wasn't going to classes at all. One day I was reading the local newspaper and saw an article about a guy who had just returned from working at a summer camp in America. That intrigued me, so I went to a couple of information meetings and within six months I was landing in Detroit to spend three months at a camp. That three months turned into twelve years, during which I met hundreds of new people, learned skills that I'm still appreciating today, and went through countless challenges that have made who I am now. At some point I decided I wanted to work for myself and The Hero Construction Company was born.
3. You mentioned on your website that you have rooted much of your program at The Hero Construction Company on the philosophies presented by Joseph Campbell in his book "The Hero's Journey". Obviously this book was a big inspiration to you. If you could sum up in just one sentiment what this book and Joseph Campbell represent overall, what would that be?
Ultimately, the reason I use the hero's journey is to show kids that they are the heroes of their own stories, just like every hero they've ever read or seen. They go through the same steps as Harry Potter, or Dorothy, or Katniss. With that realization, it's then easier to challenge them to be heroic. It allows me to ask the question, "If you're the hero of your own story, what are you doing that's heroic?"
4. For those who are unfamiliar with your work, what does it mean that the opposite of a hero isn't a villain, but is a bystander?
One of the most common images of a hero is that of a superhero. The problem with that is we can't be superheroes - it places the role of hero in an impossible place. The reality is that heroes are just ordinary people doing extraordinary things. Most heroic acts you read about are special because most people do nothing when they see something wrong. Most people are bystanders - heroes choose to do something.
5. You call yourself a 'social entrepreneur'. Could you explain what that is? How is it different than just a regular 'entrepreneur'?
Simply put, I'm not trying to make a bunch of money. I'm trying to make change while supporting myself. I could be charging a lot more money. I could be a nonprofit working through grants all year. I chose to give myself the independence to do what I want.
6. You are a hero everyday to these students that you are inspiring to be heros themselves. You show them what actions they can take in their lives today. What is that like? How do you feel when you see how you have uplifted these kids?
It is pretty amazing to hear feedback from kids. Last month I received hugs, thank you lines, and a standing applause at one school. That's just unmatchable. It shows that I've hit on something with them. I know from my camp days that kids appreciate genuine people who don't talk down to them.
7. Do you have a favorite experience you can share with us about one of the times you have spoken with a group of kids?
One of the workshops I run asks kids to create solutions to problems they see in their school. I've had some great results from that with small groups attacking problems such as bullying, littering, and negative behaviour. The most memorable for me was a group of three boys who believed the dress code for teachers was too strict. At first, I was confused, thinking it was a joke. But these boys were seriously upset that their teachers had to stress over what to wear to school. They worried about the impact the dress code had on their mental wellbeing. It showed me that kids are often thinking outside of themselves and we don't give them credit for that.
8. What inspired you to create The Hero Handbook for adults?
Basically, a lot of people asked for more information for how they could prepare for heroism. It was a pretty good example of responding to a demand.
9. You also speak to adult groups about heroism. You mentioned groups such as teachers, sororities, fraternities, summer camps, and sports teams. Are these the same programs you use for The Hero Construction Company geared toward an older audience or something else altogether?
I use similar theories and activities, but the examples and tone are different. Obviously adults can handle deeper conversations about the topic and can appreciate risk in a different way.
10. How can people who are interested in contacting you about your programs best get in touch with you?
They can call at (810) 689 4376 or email matt@theherocc.com. There's also Twitter and Facebook, but they're more for finding out about hero stories.
11. On a personal note, do you feel that you have had to make any sacrifices being an entrepreneur?
I think, objectively, I could say I've made sacrifices in regard to steady and higher income, but there's no way you could convince me I made the wrong decision. This decision was the right one, for sure. I've met more people, been able to follow my own impulses, and probably most importantly, I've been able to stay at home with my daughter and be a major part of her life.
12. What advice would you give to others considering becoming entrepreneurs?
You need to study your area all the time. You need to reach out to people. You need to work out what income you can survive on and then make sure your business can provide that. Everything else is gravy.
13. Do you have any plans for the future with The Hero Construction Company or for yourself as an entrepreneur?
I plan to take myself out of the equation a bit, by creating resources that schools can use themselves. That will be books, videos, courses, etc.
14. You work in a close business relationship with Dr. Zimbardo from Stanford University. How did you meet Dr. Zimbardo and what influenced the two of you to work together in this manner?
I read an article by Phil and Zeno Franco a few months into my hero work. Their article was basically stating everything I'd decided to do, so I felt compelled to let them know what I was doing in schools. I googled Phil's email address and told him what I was up to. He responded straight away and said that we needed to work together. At this point, I had no idea who he was. My wife, who had studied psychology, pointed that out to me.
Phil's been studying heroism from a research and academic point of view, while I've been working to create practical trainings around the topic. We've been able to complement each other well that way. I appreciate his input and I think he likes that I'm out in the world putting things into practice.
15. What one little piece of advice would you leave for people wanting to make a difference in the world as you do?
Don't do what everyone else expects you to do, do what you want to do.
Thank You
Watch Matt's TEDx talk: "Let's Build Pro-Hero Schools Instead of Anti-Bully Schools"
---------
Matt Langdon is the founder of The Hero Construction Company. You can also find him on Twitter @theherocc
Chief Editor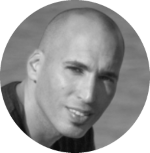 Tal Gur is an author, founder, and impact-driven entrepreneur at heart. After trading his daily grind for a life of his own daring design, he spent a decade pursuing 100 major life goals around the globe. His journey and most recent book, The Art of Fully Living, has led him to found Elevate Society.