To keep yourself abreast of the developments in the sphere of your choice is one thing, and spotting market potential in an emerging idea is quite another. Topping both is the dedication and initiative to do at the age of 15. Matt Mickiewicz has the distinction of answering back to catcalls of "geek" and the like in high school by scaling heights his peers can only imagine.
"Knowledge is power" is a phrase that is ingrained into the minds of every school kid all over the world. What the teachers fail to point out is that knowledge is a blunt tool that must be sharpened by the conscious efforts of students to give it sharp edges to make it an effective tool. You must process the information you come cross actively, and not passively just consume it only to pack it away into the deep sub-conscious. To be able to set realistic goals and to direct your efforts towards achieving those goals, you must evaluate information by its relevance and respond to what you come across.
Matt Mickiewicz, as a teen aged 12 or 13, loved to read up on random articles on the Internet, and soon he wished to create his own website. The fact that early 1990s was a period when the Internet was not a synonym for "encyclopedia" and "library," Matt had to rely on hours of research on the art and science of creating websites. Creating websites become a hobby for the teen, and from this hobby was born his ultra-successful business.
Matt acknowledged that there must be thousands of people out there who will go through the same amount of effort he did to find the information related to designing websites, and that the demand for the same in a comprehensive whole would be quite high. From this rational thinking arose the blueprint for webmaster-resources.com which contained all the information required to learn to create and launch a website.
Webmaster-resources.com was launched in 1997, and the site created much noise. Online and offline forums and media outlet were reviewing and talking about the site, and this resulted in a boost in consumer traffic. When a respected and widely read magazine omitted the hyphen in the website's name, Matt was quick to observe the same and analyze that the average user would not care for that character in the URL. This resulted in webmaster-resources.com being renamed sitepoint.com.
Mickiewicz diligently worked on his website and worked day and night to create content for his site, penning thousands of write-ups during the next few years. His site rose to fame when the young entrepreneur was all of 15, and the noise generated by SitePoint was loud enough to attract commendable advertisement offers. The 15-year-old soon found himself purchasing a cell phone with his own savings, and closed $10,000 ad deals even as he sipped Starbucks during lunch break, returning to his classes an amazing $10,000 richer.
Emboldened by the success of his site, he dedicated himself to developing his website and created a loyal consumer base for his work by answering to every e-mail addressed to him. His shrewd business mind and his hard work paid off when he was able to make enough money to present himself a BMW at the age of 16. All the hours he spent locked up in his basement or bedroom, working away at his computer instead of hitting the beach along with his friends were rewarded handsomely.
Ever on his toes, Matt did not miss the fact that folks liked to have printed material at their disposal when they worked, instead of spending much greater amounts of time on computers that did not facilitate multi-tasking. He experimented with this deduction by working in collaboration with a print-on-demand company and advanced a proposition to his website readers to purchase books on PHP and MySQL. The content of these books was available online for free, but more than 20,000 copies were sold just because folks liked to have printed material in front of them as it was more convenient. He incorporated this concept, and that of e-books when the trend caught on, to SitePoint generating considerably more revenue.
Close behind the heels of this success is that of his other venture, 99designs.com. With the services of web designers in demand, Matt conceived his other website to bring web designers and the consumers of their services to a single platform. Today, a customer is required to pay a certain amount to post his requirements at the site that will receive the response of the designing community, and the customer can pick a winner whose design will be used and the designer will be paid. 99designs.com also reports high returns today.
Matt Mickiewicz attributes his success to the fact that he provided long-term value products to his consumers, and that is what kept him going. Today, Matt is all of 29-years-old, and though he might not be quite as popular as Mark Zuckerberg, his contribution to the cyber world is no less important.
Interviews of Matt reveal that he possessed laudable dedication, clear-headedness and goal-oriented approach for a teenager. This resulted in him stopping his schooling at high school, as the knowledge imparted to him did not serve his needs. Besides, he made more money than his teachers earned each month, and he found no purpose in attending classes that did not nurture his inquisitive mind.
Observing the life of Matt Mickiewicz reminds you of the importance of being the active processors of the information instructed to you. What you are provided with is simply data, and making it powerful knowledge rests entirely in your court. Being curious and investing the time and energy to answer your questions are the traits of a true winner. Not allowing the norms of the society to bother your interests is yet another important lesson – had Matt put too much stock in the fact that he was violating popular social behavior by working away instead of hitting the beach, he would not have become the success he is.
Chief Editor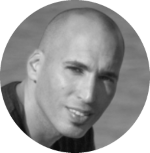 Tal Gur is an author, founder, and impact-driven entrepreneur at heart. After trading his daily grind for a life of his own daring design, he spent a decade pursuing 100 major life goals around the globe. His journey and most recent book, The Art of Fully Living, has led him to found Elevate Society.