With the world meting out criticism and discouragement faster than you can say "charity", those truly seeking to serve the destitute find themselves pitched against great odds. It takes faith, will, resilience and will of the strength of steel to be able to mobilize the resources required to make an impact in the lives of even a small section of a community.
Mother Teresa is the epitome of selflessness for many, and her journey to success in helping masses is nothing short of an adventure with her dedication for her cause and her faith in God being constantly tested. Her mettle proved too strong to bow down to criticism, censure and maltreatment, and she remains to be the symbol of hope and charity more than a decade after her demise.
With distrust being rampant among people, it is comprehensible that members of social service groups are initially met with apathy and even coldness. The true test of such a volunteer or social service agent is the period of having his subjects warming up to him. One must not be easily dejected and be persistent in efforts to meet with success, and this is a fact that stands true for all human beings.
Mother Teresa was born Agnes Gonxha Bojaxhiu on 26 August1910, in Albania. However, this highly religious nun had announced that she considered 27 August, the day she was baptized to her true day of birth. Raised a Roman Catholic, Agnes was a religious girl who found happiness and peace in spending time at places of worship, and was fascinated with the work of missionaries in India. The young girl heard her calling at the age of 18, when she was praying at the shrine of the Black Madonna of Letnice, a pilgrimage she frequently embarked on.
In August 1928, Agnes left her family to join the Sisters of Loreto as a missionary, and she never contacted her mother or sister once after she answered the calling of God. With the intent of becoming a missionary in India, Agnes studied English, the subject that missionaries taught school children in India, and arrived in Darjeeling, India, in 1929. She took her vows as a nun in 1931, and chose to be named after Therese de Lisieux, the patron saint of missionaries. She opted to pick the Spanish spelling of the name, Teresa, as another nun had also sought to be named after the patron saint.
She served as a teacher in Loreto Convent in Entally, East Calcutta, for almost 20 years, and had even served as the headmistress for a few years. It was during her stay at the convent that the stage was set for Sister Teresa to become Mother Teresa. The Sister was deeply disturbed by the sights of the poor and the destitute through the windows of the convent, and sought permission to leave the convent to work amidst the poor to help alleviate their troubles.
Having received the permission for the same and in 1948 left the convent to start her missionary work in the slums of Calcutta. He first received basic medical education in Patna and traded her habit for a white cotton sari with a blue border. Her service is today the greatest examples of service to mankind, and here are a couple of anecdotes that justify this pedestal given to her. It has been recorded that Mother Teresa, a few years after she set up Home For The Dying, came across a leper who was clearly dying, buried under a pile of garbage, with flies and rats feasting on his seemingly numb body. Unmindful of the stench or the condition of the man, Mother Teresa pulled personally pulled him out from beneath the pile of garbage, took him to her Home, bathed him, dressed him in fresh clothes and fed him. The man died soon afterwards, but with a satisfied smile on his face.
Teresa, at the onset of her missionary work, had to beg for food for her wards due to the lack of funds. She had started her work by launching a school of the poor children residing in the slum, and begged for food for them. When she approached a grocer for a loaf of bread so as to feed the kids, the grocer spat on her face and shooed her away. She humbly stood her ground and said she had accepted his gift to her, and would be obliged if he kindly donated a loaf of bread for her kids. Shaken by this statement, the grocer is said to have had a change of heart, and voluntarily sent a bag of rice to the orphanage every day.
Mother Teresa selflessly served all those who were otherwise met with disgust and felt unwanted and unloved, a condition that according to this great woman was more painful than any physical trauma that a person could be subjected to. Teresa's work was recognized by a multitude of awards from various quarters.
However, criticism was not far behind. Mother Teresa's Missionaries developed to be a network of more than 517 branches in more than a 100 countries across 4 continents, and she was accused to being business-minded. She was also accused of imposing Christianity of those who approached to her missionaries for help, even though she facilitated the last rites of a patient in confirmation to their religious beliefs.
Apart from teaching millions to be a bastion of hope for the destitute and being an example of selfless service, she also teaches one to be unmindful of allegations levied against you. You only need to justify yourself to the Almighty, and as long as you possess a clear conscience and know you have done no wrong, the world can babble to its heart's content and you don't need to lose sleep over it. Another admirable quality of Mother Teresa is the fact that though she lost her own faith in the existence of God during the autumn of her life, she did not allow it to interfere with her work and continued to serve the people. You must keep personal troubles from interfering with all spheres of your life in order to progress.
Photo Credit: Wikimedia Commons
***
Mother Theresa Best Quotes
"Let us always meet each other with smile, for the smile is the beginning of love."
"We ourselves feel that what we are doing is just a drop in the ocean. But the ocean would be less because of that missing drop."
"Peace begins with a smile."
"Be faithful in small things because it is in them that your strength lies."
"Spread love everywhere you go. Let no one ever come to you without leaving happier."
"We shall never know all the good that a simple smile can do."
"If we have no peace, it is because we have forgotten that we belong to each other."
What is Your Elevation Level?
TAKE THE TEST
"I have found the paradox, that if you love until it hurts, there can be no more hurt, only more love."
"There is always the danger that we may just do the work for the sake of the work. This is where the respect and the love and the devotion come in - that we do it to God, to Christ, and that's why we try to do it as beautifully as possible."
"The hunger for love is much more difficult to remove than the hunger for bread."
"If you can't feed a hundred people, then feed just one."
"We think sometimes that poverty is only being hungry, naked and homeless. The poverty of being unwanted, unloved and uncared for is the greatest poverty. We must start in our own homes to remedy this kind of poverty."
"The miracle is not that we do this work, but that we are happy to do it."
"Love is a fruit in season at all times, and within reach of every hand."
"Love begins at home, and it is not how much we do... but how much love we put in that action."
"The greatest destroyer of peace is abortion because if a mother can kill her own child, what is left for me to kill you and you to kill me? There is nothing between."
"The biggest disease today is not leprosy or tuberculosis, but rather the feeling of being unwanted."
"If you want a love message to be heard, it has got to be sent out. To keep a lamp burning, we have to keep putting oil in it."
"Many people mistake our work for our vocation. Our vocation is the love of Jesus."
"I want you to be concerned about your next door neighbor. Do you know your next door neighbor?"
"Even the rich are hungry for love, for being cared for, for being wanted, for having someone to call their own."
"Our life of poverty is as necessary as the work itself. Only in heaven will we see how much we owe to the poor for helping us to love God better because of them."
"I try to give to the poor people for love what the rich could get for money. No, I wouldn't touch a leper for a thousand pounds; yet I willingly cure him for the love of God."
"Let us more and more insist on raising funds of love, of kindness, of understanding, of peace. Money will come if we seek first the Kingdom of God - the rest will be given."
"There must be a reason why some people can afford to live well. They must have worked for it. I only feel angry when I see waste. When I see people throwing away things that we could use."
Chief Editor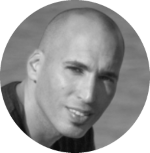 Tal Gur is an impact-driven entrepreneur, author, and investor. After trading his daily grind for a life of his own daring design, he spent a decade pursuing 100 major life goals around the globe. His journey and most recent book, The Art of Fully Living - 1 Man, 10 Years, 100 Life Goals Around the World, has led him to found Elevate Society.