Living in Boulder, Colorado
Ever since I met my partner, Kyle, we set out to build a 'home base' where we can enjoy the benefits of both freedom and community while pursuing our dreams and goals. .
This seemingly simple task proved to be extremely challenging.

ELEVATE
Free Resource: A step-by-step blueprint to help you set and realize big dreams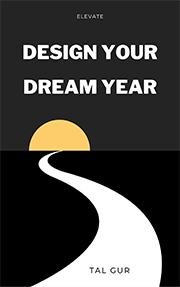 We considered Melbourne, Australia, my previous home-base, but after living there for a few months, it became apparent that at this stage of our lives, the distance to Kyle's family would be far too long.
We thought of buying a beach house in Dominican Republic but a couple of months in the country was enough to disqualify it from the list - The quality of services were simply not there…
We even lived in Florida for 3 months, just to realize we need more than good weather to thrive.
Then one day, while checking out some of the small towns in the north east coast of the US, we drove over a picturesque suspension bridge into a beautiful seaside town called Newport.
Moving there felt just right. We were both taken in by the beauty of the nature that surrounds Newport and were impressed by the rich cultural life that the town seemed to boast. On top of that, we were both a little travel-weary from the constant moving and badly needed a place that can feel as home.
And it did, for a while… Life was good on the island.
Then came winter. A very cold and long one. Temperatures were consistently below freezing from late November to early April. For close to 6 months I've been walking around in my black puffy winter jacket, doing everything I can to acclimate to the cold of winter.
Newport was bitterly cold, but it wasn't the temperature that discouraged me - I actually did better than most locals on that department.
It was something else.
The whole area went into a long and deep state of hibernation. I felt trapped in a stimulation-deprived environment and constantly wanted to escape. I had a strong desire to expand, to grow, to connect… I was yearning to wrap my heart and soul around 'my tribe', to build a home-base that roots me in a nurturing, spiritual kind of way.
And that's how I found Boulder, Colorado...
Stumbling upon Boulder
"There are no accidents in life", said Freud, and while this statement is somewhat debatable, it does seem to be the case from time to time.

ELEVATE
Free Resource: 1000+ SMART goal ideas to inspire you create your life goals list.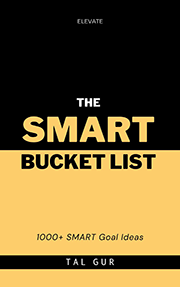 Such was the case with Boulder. The second the name "Boulder" popped into my consciousness while reading about it in a random autobiography, I started to hear about it everywhere I turned - friends, blogs, random books, you name it.
Coincidence or not, I decided to see for myself what all the buzz was about and booked a flight to Colorado. Five days later I was convinced. This was by far the best place in the US for me.
Wonder what makes Boulder so special? Here are my top 5 reasons.
Why Boulder, Colorado
1. 300 days of SUNSHINE, 4 distinct seasons, 1 short winter - I think the latter sums it up. After experiencing the long, cold, and relatively grey winter of the North-East, I was determined to change things. Boulder has a moderate, dry climate with four distinct seasons and over 300 days of sunshine a year – more than California or Florida (the Sunshine State itself). Enough said.
2. ACTIVE lifestyle - life in Boulder doesn't go into hibernation mode just because it is winter. The Rocky Mountains are literally in Boulder's backyard and offer unmatched outdoor possibilities - skiing, snowboarding, snowshoeing, winter hiking, you name it.  Throw in the plethora of summer activities - cycling, running, climbing, kayaking - and you never have to worry about not being active again. No wonder Boulder is where some of the world's top runners, cyclists, triathletes, and rock climbers choose to call home.
3. Hub of entrepreneurship and innovation -  As much as I love being an online entrepreneur, it can be a lonely endeavor. The reality is that most of my friends and family really don't "get" what I do, much less what it means to me to be an entrepreneur. There's really only been a few people, at most, who I could turn to when I needed some outside input.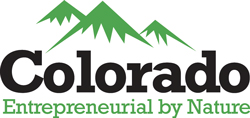 Moving to Boulder is going to change this dramatically. A large and rapidly growing community of entrepreneurs live in Boulder, making it a prime destination for Internet and IT startups.  In fact, Boulder is one of the most entrepreneurial cities in the nation - It has the highest concentration of software engineers per capita, second only to Silicon Valley in percentage of workers employed in high-tech, and is home for some of the most innovative companies in the world. This means a plethora of events, co-working spaces, entrepreneurial activities, educational institutes and centers, venture capital firms, and most importantly, opportunities to meet like minded people.
4. Inspiring Nature - Immersing myself in nature has always been an important pursuit for me, a source of renewal and inspiration. While there's no ocean to be found in Colorado, Boulder is surrounded by the Rocky Mountains and some of the most spectacular natural beauty in the U.S. Not only that, the city of Boulder has preserved more than 45,000 acres of open space which surrounds the town and helps maintain its boundaries. There are 146 miles of trails and greenways which are located right outside of Boulder. You can hop on a bike and be in inspiring nature within 5 minutes. Perfecto!
5. Conscious/Spiritual Community - This may surprise some but, these days, living in a conscious, spiritual community that cultivates personal development as a way of life is at the top of my list. It is something I need just as much as breathing and eating. The amount of personal development events, spiritual pursuits, creative workshops, community-oriented festivals, and yoga studios in the Boulder area is unmatched by any other place I've visited or lived. Some locals even joke that Boulder has more yoga studios than coffee shops. Not to mention the number of world class events and festivals in nearby Denver and the Rocky mountains area.
And if that's not enough, Boulder consistently tops the list of almost any ranking released on lifestyle, recreation, health and quality of life.
Some of my favorites:
- The Happiest City in America (Voted and ranked by 352,840 Americans)
- The Smartest City in the USA (5 out of every 6 people in Boulder have attended college)
- The Leanest City in America (recording the lowest obesity rate in the nation - 12.1%)
- #1 City for Tech Startups (Three other Colorado cities are in the top 10)
- Best City to Raise an Outdoor Kid"  (No kids yet, but better to plan ahead...)
I rest my case 🙂

ELEVATE
Free Resource: A step-by-step process for a better relationship with social media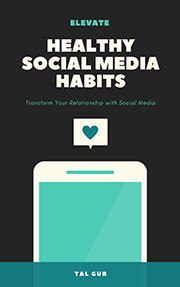 Final Words
Switching my home-base to the US was not an easy decision for me to say the least. After all, I was leaving Australia, a country I have fallen in love with, and Melbourne, a city that has been named repeatedly the most liveable city in the world.
My partner, bless her heart, was ready to settle almost anywhere on the north east coast of the States. I, on the other hand, (wanted) needed to find a place with which I'd be completely aligned and inspired by.
I believe we all need to feel aligned and connected to where we live. Where we live impacts every aspect of our lives - our health and wellbeing, our community and social life, our capacity to earn and amass wealth, even our ability to survive during challenging times.
We are impacted by the environment we immersed ourselves in and the people we surround ourselves with. Opportunities may or may not occur, depending on who you know and what supporting systems are at-hand.
In other words, the old adage of "Location – Location - Location"  is not just a mantra of realtors but rather a crucial and defining quality of life.
I may not live in Boulder for the rest of my life - time will tell - but for right now, it's just perfect. I couldn't be more happy with the choice we've made.
Perhaps more importantly, I'm just happy I listened to the deep voice within, saying, "No. Stop. This isn't right!", urging me to find a different place to live in. I took action despite my fears and made the necessary adjustments. Life is about thriving, not just surviving and staying comfortable.
What about you? Are you surrounded by environment that supports your lifestyle and people who share your passions?
If not, perhaps it's time to take some risks, leap into the unknown, and make a move. You only have one life. It's better to live it where your heart feels ALIVE.
Live your dreams
Tal
Photo by: Zach Dischner

Chief Editor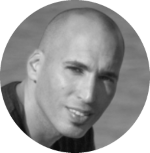 Tal Gur is an author, founder, and impact-driven entrepreneur at heart. After trading his daily grind for a life of his own daring design, he spent a decade pursuing 100 major life goals around the globe. His journey and most recent book, The Art of Fully Living, has led him to found Elevate Society.