There is always more to a person that what meets the eye, and it is this veiled part of a man that truly defines his character. Muhammad Ali is a name that no discourse, book or film on boxing is complete without. "Fly like a butterfly, sting like a bee," became a cult chant among his fans during the golden period of boxing when he knocked out all the greatest boxers of his time, one after the other. Post retirement, he is known for his philanthropic work and is listed among the best known American faces in the world, not solely for his dazzling boxing profile, but also for this humanitarian work.
4 decades ago, Muhammad Ali made headlines for little more than his braggadocio, unconventional boxing style and controversial statements made on political and religious fronts. Back then, Ali would have, in all probability, been written off as another angry man in the ring who was content with sending winning punches flying into the bodies of his opponents by sports journalists lacking insight. What then, made this apparent vessel of unbridled energy a man who would be recognized as a force who aided the desegregation of Afro-Americans, albeit unwittingly initially, and a man who would work in collaboration with the very section of people he publicly vilified as a young adult?

ELEVATE
Free Resource: A step-by-step blueprint to help you set and realize big dreams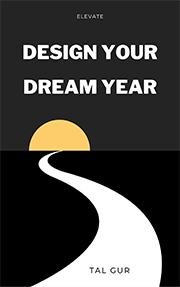 Muhammad Ali Life Story
Born Cassius Marcellus Clay Jr. on 17 January 1942, Ali was the son of a bill board painter and a house help, and faced the brunt of segregation as a youngster. The young boy's life went in for mammoth change when Joe Martin, a cop, met Clay as he fumed over his stolen bicycle, and suggested that Clay learn to fight before he challenged anyone to a punch fest. Even as an amateur, Clay displayed amazing skills in the ring, and with a 100 wins and 5 losses making up his CV before he forayed into professional boxing, there was never a shred of doubt that Clay would prove to be a legend in his profession.
Tracking Ali's professional career, one would be stunned with the phenomenal self-confidence that this 6-foot-3-inch boxer exuded. Being a man in an aggressive profession, one can't condemn his inflammatory behavior – he did engage in gutter talk with his opponents prior to a match, and unabashedly sang his own praises when addressing gatherings or media personnel. Ali shows that knowing your own strengths and weaknesses, acting according to the same, is better than following set norms. Boxers usually hold their arms up high to protect their faces, but Muhammad was aware that his springy step and flash reflexes were his assets, and he altered the largely accepted posture to his advantage. And it paid off, as proved by the array of trophies credited to him. He also went on to become the boxer to be recognized as "Fighter Of The Year" the greatest number of times, and he was a part of the greatest number of "Fights Of The Year." The bouts he fought in went on to be recognized as the greatest match of the year, decade and even century."
Enough about his illustrious boxing career, let us now explore the personal life of this legend. Muhammad Ali's spiritual journey is the fertile ground on which his personality bloomed, and it is his religious beliefs that inadvertently made him a strong contender of segregation and a promoter of humanity. His adoption of Sunni Islam by subscribing to The Nation Of Islam, a Muslim outfit that was already drawing flak, threatened to jeopardize his boxing career.
In late 1960s, Ali was assessed eligible to be a part of the Vietnam War, and was asked to enroll his services for the same. However, now a staunch Muslim, Ali refused to fight any wars that were not commanded by Allah. Besides, he pointed out, why must he be ordered to travel 10,000 miles from home to bomb and shoot at brown men, when his own race was being treated like dogs by the White. His statement "I ain't got no quarrel with the Viet Cong. No Viet Cong ever call me nigger," proved to be a powerful statement that had a greater impact than Ali would have fathomed – Martin Luther King Jr. decided to actively condemn the Vietnam War after Ali publicly made this observation. Muhammad's refusal to fight as a part of the American military resulting in the boxing committee of the nation suspending Ali's boxing license for 3 years.
Having gloriously reigned the boxing ring for about 20 years, Ali retired after losing his final battle against an up-and-coming boxer Trevor Berbick.
Ali was diagnosed with Parkinson's disease soon after his retirement, and he opened Muhammad Ali Parkinson Center in Phoenix. He is actively involved in raising funds for his organization. Special Olympics and Make A Wish Foundation are other organizations that he supported, and he travelled to many countries to help those in need. United Nations appointed him as UN Messenger For Peace, in recognition of his work in lending a helping hand to the underprivileged.
Muhammad Ali's biography is one that teaches people to be brave and self-confident. Knowing oneself inside out is what makes you self-confident instead of over-confident, and the latter seldom results in anything other than failure. The greater lesson to be learnt via the life of this man is to by in sync with yourself. In today's world, people are increasingly being hot-headed and rarely take the time to truly discover their emotions regarding any subject, and take to blindly relying on what others may say. Ali was against Blacks being treated as underdogs, and believed in all humans enjoying their basic rights. It was because of this that he voiced out against the White man, and he did not develop hatred against the fairer race, and readily works alongside America to extend help to the under privileged across the world. This shows an uncommon clarity that Ali has regarding what he is fighting for or against, and this is a quality that every person must strive for.
***
Muhammad Ali Short Biography
Muhammad Ali (born Cassius Marcellus Clay Jr.) was an American professional boxer, activist, and philanthropist. He is widely considered one of the greatest boxers of all time. He was born on January 17, 1942, in Louisville, Kentucky. He began training as a boxer at the age of 12 and had his first professional fight in 1960 at the age of 18.
In 1964, Ali became the World Heavyweight Champion after defeating Sonny Liston in a major upset. He then changed his name from Cassius Clay to Muhammad Ali, having converted to Islam the previous year. Ali was known for his quick footwork, powerful punches, and ability to predict the outcome of his fights. He was also known for his unique style of trash-talking, which he used to psych out his opponents.
Ali was also an outspoken advocate for civil rights and social justice. He was a vocal critic of the Vietnam War and refused to be drafted into the military, citing his religious beliefs. As a result, he was stripped of his heavyweight title and banned from boxing for three years. He returned to the ring in 1970 and reclaimed the title in 1974 by defeating George Foreman in the "Rumble in the Jungle" fight.
In addition to his boxing career, Ali was also a philanthropist, who used his fame and resources to support various charitable causes, including education, poverty, and hunger. He was also an advocate for Parkinson's disease research and awareness, as he was diagnosed with the disease in 1984.
Ali died on June 3, 2016, at the age of 74 due to complications from Parkinson's disease. He is remembered as one of the greatest boxers of all time and for his contributions to the Civil Rights Movement and philanthropy.

ELEVATE
Free Resource: 1000+ SMART goal ideas to inspire you create your life goals list.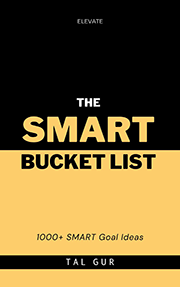 Muhammad Ali Fast Facts
* Muhammad Ali was born as Cassius Marcellus Clay Jr. on January 17, 1942, in Louisville, Kentucky.
* He began training as a boxer at the age of 12 and had his first professional fight in 1960 at the age of 18.
* He won the Olympic gold medal in the light heavyweight division in 1960.
* In 1964, he became the World Heavyweight Champion after defeating Sonny Liston in a major upset.
* He changed his name from Cassius Clay to Muhammad Ali in 1964, having converted to Islam the previous year.
* Ali was known for his quick footwork, powerful punches, and ability to predict the outcome of his fights. He was also known for his unique style of trash-talking, which he used to psych out his opponents.
* He was an outspoken advocate for civil rights and social justice, and he was a vocal critic of the Vietnam War and refused to be drafted into the military, citing his religious beliefs.
* As a result, he was stripped of his heavyweight title and banned from boxing for three years.
* He returned to the ring in 1970 and reclaimed the title in 1974 by defeating George Foreman in the "Rumble in the Jungle" fight.
* He successfully defended his title nine times before losing it to Leon Spinks in 1978.
* He retired from boxing in 1981 with a professional record of 56 wins (37 by knockout) and only 5 losses.
* He was diagnosed with Parkinson's disease in 1984, which limited his ability to speak and move in his later years.
* He was a philanthropist and advocate for Parkinson's disease research and awareness.
* He died on June 3, 2016, at the age of 74 due to complications from Parkinson's disease.
Muhammad Ali Career Highlights
1950s: Early Interest in Boxing
Muhammad Ali's journey into boxing began when he was directed toward the sport by Louisville police officer and boxing coach Joe E. Martin. At the age of 12, Clay was furious about his stolen bicycle and vowed to "whup" the thief. The officer advised him to learn how to box first. Initially hesitant, Clay's interest was piqued when he watched amateur boxers on a local television show called Tomorrow's Champions. He started training with Fred Stoner, who played a pivotal role in shaping his style, stamina, and technique. During the last four years of his amateur career, Clay's training was overseen by boxing cutman Chuck Bodak. Notably, he defeated Zbigniew Pietrzykowski to win the gold medal at the 1960 Summer Olympics in Rome.
Professional Debut and Early Career
Clay transitioned into professional boxing on October 29, 1960, with a six-round decision victory over Tunney Hunsaker. Over the next three years, he built an impressive record of 19 wins, 15 of which were by knockout. Notable opponents included Tony Esperti, Jim Robinson, Donnie Fleeman, Alonzo Johnson, and others. In a remarkable match against his former trainer Archie Moore in 1962, Clay emerged victorious. Despite his wins, Clay faced challenges such as being knocked down by opponents like Sonny Banks and Henry Cooper. The match against Doug Jones in 1963 was particularly tough; Clay's victory was met with controversy and boos from the crowd. This fight was later deemed the "Fight of the Year" by The Ring magazine.
Ali's Bold Persona and Early Influences
Throughout these matches, Clay showcased his charismatic persona by belittling opponents and boasting about his abilities. His brash talk and confidence were influenced by the showmanship of professional wrestler "Gorgeous George" Wagner, who drew large crowds through his talking ability. Clay's transformation into a self-described "big-mouth and a bragger" was further encouraged by his meeting with Wagner in 1961. During this time, Clay switched trainers from Archie Moore to Angelo Dundee and sought Sugar Ray Robinson as a manager, albeit unsuccessfully. Despite his controversial behavior, Clay's talent and showmanship were undeniable, paving the way for his iconic career in professional boxing.
1963 - The Fight Against Liston
By late 1963, Muhammad Ali (then known as Cassius Clay) had risen to become the top contender for Sonny Liston's heavyweight title. The highly anticipated fight took place on February 25, 1964, in Miami Beach. Liston, known for his intimidating presence and criminal ties, was a dominating fighter. Despite Clay's uninspiring previous performances and Liston's reputation, Clay taunted Liston during the pre-fight buildup. The weigh-in turned into a spectacle, with Clay displaying unusual behavior that some attributed to fear.
The fight's outcome defied expectations. Clay, known for his speed and agility, evaded Liston's attacks and showcased his boxing skills. In the first round, Clay hit Liston repeatedly with jabs. Although Liston performed better in the second round, Clay's combination in the third round opened a cut under Liston's left eye, marking the first time Liston had been cut. In the fourth round, Clay experienced blinding pain in his eyes, possibly due to a substance on Liston's gloves. Despite his impaired vision, Clay survived until his eyes cleared in the fifth round. Clay dominated the sixth round, and Liston did not answer the bell for the seventh. Clay was declared the winner by TKO, becoming the youngest boxer to take the heavyweight title from a reigning champion.
1965 - The Rematch and Fight Against Patterson
After the Liston fight, Clay changed his name to Cassius X and later to Muhammad Ali after converting to Islam. He faced a rematch against Liston in 1965. The fight ended controversially in the first round, with Ali winning by knockout after a brief knockdown that appeared unclear.
Ali defended his title against former heavyweight champion Floyd Patterson later in 1965. Ali mocked Patterson, who persisted in using his former name Cassius Clay, and the fight took on a theatrical element. Although Ali clearly outperformed Patterson, the match lasted 12 rounds before being called on a technical knockout. Some criticism arose for Ali seemingly toying with Patterson during the fight. However, it was suggested that the conflict between the two was staged for promotional purposes. Patterson later stated that Ali's punches were unusually soft, and Ali arranged a rematch in 1972 to assist Patterson financially.
1966: Astrodome Fight and Dominant Performance
In 1966, Ali made his return to the United States and faced Cleveland Williams at the Astrodome in Houston on November 14th. This bout marked a historic event, drawing an indoor crowd of 35,460 people. Williams, once known for his power in the heavyweight division, had suffered a serious injury in 1964, being shot at close range by a Texas policeman, resulting in the loss of a kidney and a significant portion of his small intestine. Despite Williams' past reputation, Ali showcased his dominance in the ring, securing a third-round technical knockout victory. Many regard this fight as one of the highlights of Ali's career.
1967: Clash with Terrell and Provocative Victory
Continuing his boxing journey, Ali faced Ernie Terrell in Houston on February 6, 1967. Terrell, unbeaten for five years and having defeated several opponents Ali had previously faced, was touted as one of Ali's most challenging opponents since Sonny Liston. With a size advantage and a three-inch reach over Ali, Terrell added to the intrigue. The lead-up to the match was marked by Terrell repeatedly referring to Ali as "Clay," causing irritation for Ali. A heated pre-fight interview even brought them close to a physical confrontation. Ali's determination to humiliate Terrell was evident. He expressed his desire to not just achieve a clean knockout, but to extend Terrell's suffering. Despite a closely contested bout, Ali managed to bloody Terrell and nearly knock him out in the seventh round. The eighth round saw Ali taunting Terrell verbally while landing jabs. This infamous moment, with Ali shouting, "What's my name, Uncle Tom ... what's my name?" added a layer of psychological warfare. Ali ultimately secured a unanimous 15-round decision victory. While Terrell alleged foul play, accusing Ali of deliberately injuring his eye, critics dubbed the fight as both a display of Ali's boxing skill and a cruel showcase of his arrogance.
1967: Title Defense, Draft Evasion, and Legal Battle
Ali's successful title defense against Zora Folley on March 22, 1967, was overshadowed by the events that followed. Due to his refusal to be drafted for army service, Ali was stripped of his title and had his boxing license suspended by the state of New York. This marked a turning point in his career and life. On June 20, he was found guilty of draft evasion and sentenced to five years in prison along with a $10,000 fine. However, he remained free on bond while the verdict was under appeal. This period marked a challenging chapter for Ali, reflecting his unwavering stance against the Vietnam War and its implications for his career and personal convictions.
1962-1966: Conscription and Draft Classification
In 1962, Ali registered for conscription in the U.S. military upon turning 18, and he was listed as 1-A. However, due to failing the U.S. Armed Forces qualifying test in 1964 because of dyslexia-related writing and spelling issues, he was reclassified as Class 1-Y, fit for service only during national emergencies. His quote, "I said I was the greatest, not the smartest!" humorously encapsulated his response to this setback. By early 1966, he was reclassified as 1-A again, making him eligible for the draft. This happened at a time when the U.S. was embroiled in the Vietnam War, further exacerbating his conflict with the establishment.

ELEVATE
Free Resource: A step-by-step process for a better relationship with social media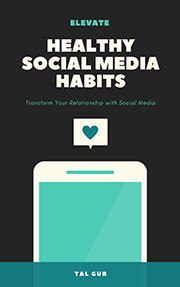 Ali's Opposition to the Vietnam War
Upon learning of his draft eligibility, Ali declared himself a conscientious objector, citing his Islamic faith and principles. He maintained that war went against the teachings of the Qur'an and expressed reluctance to engage in any wars not declared by Allah or The Messenger. He refused to be an aggressor and voiced solidarity with the oppressed, stating he had no quarrel with the Vietnamese. Ali questioned the morality of being sent to fight abroad while racial inequality persisted in the U.S.
1967: Refusal and Arrest
In April 1967, Ali defied his draft induction in Houston, leading to his arrest after refusing to step forward during the ceremony. His refusal caused immediate repercussions, as the New York State Athletic Commission suspended his boxing license and the World Boxing Association stripped him of his title. Various other boxing commissions followed suit, barring him from boxing for over three years.
The "Cleveland Summit"
On June 4, 1967, a group of prominent African-American athletes and political leader Carl Stokes organized the "Cleveland Summit" to discuss Ali's stance on the war. This meeting aimed to determine whether to support him, a decision they ultimately made, solidifying Ali's position within the civil rights movement.
Legal Proceedings and Supreme Court Ruling
Ali's trial in June 1967 resulted in a guilty verdict for violating Selective Service laws. His case reached the U.S. Supreme Court in 1971. In a landmark decision, the Court overturned his conviction based on procedural grounds, as the appeal board hadn't provided a reason for denying his conscientious objector exemption.
Ali's anti-war stand inspired and divided the nation. He faced intense backlash, including death threats, but his example also led many to rethink athletes' roles in societal issues. His defiance and sacrifice resonated with civil rights activists, as he aligned himself with the struggle for justice and equality. Ali's resistance highlighted the oppressive monitoring practices of the National Security Agency and FBI, culminating in the exposure of the COINTELPRO program through the burglary at an FBI office during his 1971 "Fight of the Century" against Joe Frazier. His legacy endures as a symbol of principled resistance and the intersection of sports and activism.
Exile and Comeback (1966-1974)
In March 1966, Muhammad Ali took a controversial stance by refusing induction into the armed forces. This decision led to the denial of his boxing license across states and the confiscation of his passport, preventing him from fighting for over three years. During this exile, Ali used his platform to criticize the Vietnam War, promote African-American pride, and advocate for racial justice. Despite facing opposition from the media and concerns of civil unrest, his popularity, particularly within the black community, grew. In 1969, Ali participated in a simulated fight against retired champion Rocky Marciano, gaining attention for this unconventional move.
Return to Boxing (1970-1971)
Ali's boxing license was restored in 1970, thanks to political influence from African-American leaders in Atlanta. His first fight upon returning was against Jerry Quarry in 1970, followed by a victory against Oscar Bonavena in 1970. These wins paved the way for his epic showdown with Joe Frazier in 1971. The highly anticipated "Fight of the Century" between Ali and Frazier showcased Ali's resilience but ultimately ended in his first professional defeat.
Continued Battles and Victories (1971-1975)
Ali's boxing journey continued with battles against opponents like Chuck Wepner, Ron Lyle, and Joe Bugner. In 1974, he faced George Foreman in the historic "Rumble in the Jungle." Ali employed his iconic "rope-a-dope" strategy to tire out Foreman and scored an upset knockout victory. In 1975, Ali engaged in the brutal "Thrilla in Manila" against Joe Frazier, emerging victorious after Frazier's trainer stopped the fight due to Frazier's injuries. Despite these triumphs, Ali's health and performance began to decline, leading to his temporary retirement in 1976.
Ali's Late Career and Exhibition Matches (1976-1981)
Ali's retirement was short-lived, and he returned to face Leon Spinks in 1978, regaining the heavyweight title. However, Ali's later fights against Larry Holmes and Trevor Berbick were marred by his deteriorating skills and health. Ali's participation in exhibition matches against figures like Antonio Inoki, Lyle Alzado, and Dave Semenko further showcased his enduring popularity and willingness to engage with different audiences. Ali's legacy is marked by his exceptional boxing career, his social and political activism, and his battles both inside and outside the ring.
Final Years and Impact
Muhammad Ali's career encompassed a journey of triumphs, challenges, and iconic moments. His principled stand against the Vietnam War and his advocacy for civil rights contributed to his status as a global symbol of courage and resilience. Despite his struggles with Parkinson's syndrome, which is believed to have been influenced by his boxing career, Ali's impact continued through his humanitarian efforts, inspiring countless individuals around the world. He remains an enduring figure in sports history, celebrated for his contributions both in and beyond the boxing ring.
Muhammad Ali Best Quotes
"I hated every minute of training, but I said, 'Don't quit. Suffer now and live the rest of your life as a champion." (Meaning)
"He who is not courageous enough to take risks will accomplish nothing in life." (Meaning)
"I'm so fast that last night I turned off the light switch in my hotel room and was in bed before the room was dark."
"The fight is won or lost far away from witnesses - behind the lines, in the gym, and out there on the road, long before I dance under those lights." (Meaning)
"It's the repetition of affirmations that leads to belief. And once that belief becomes a deep conviction, things begin to happen." (Meaning)
"A man who views the world the same at fifty as he did at twenty has wasted thirty years of his life."
"Only a man who knows what it is like to be defeated can reach down to the bottom of his soul and come up with the extra ounce of power it takes to win when the match is even." (Meaning)
"I know where I'm going and I know the truth, and I don't have to be what you want me to be. I'm free to be what I want." (Meaning)
"If you even dream of beating me you'd better wake up and apologize."
"It's just a job. Grass grows, birds fly, waves pound the sand. I beat people up."
"It's lack of faith that makes people afraid of meeting challenges, and I believed in myself."
"I'm not the greatest; I'm the double greatest. Not only do I knock 'em out, I pick the round."
"Silence is golden when you can't think of a good answer." (Meaning)
"There are no pleasures in a fight but some of my fights have been a pleasure to win."
"Rivers, ponds, lakes and streams - they all have different names, but they all contain water. Just as religions do - they all contain truths."
"It will be a killer, and a chiller, and a thriller, when I get the gorilla in Manila."
"I never thought of losing, but now that it' s happened, the only thing is to do it right. That's my obligation to all the people who believe in me. We all have to take defeats in life." (Meaning)
"What keeps me going is goals."
"I would say things like 'I am the greatest! I'm pretty! If you talk jive, you'll drop in five! I float like a butterfly, sting like a bee! I'm pretty!' When white people heard me talking like this, some said, 'That black man talks too much. He's bragging.'"
"Wars of nations are fought to change maps. But wars of poverty are fought to map change." (Meaning)
"The word 'Islam' means 'peace.' The word 'Muslim' means 'one who surrenders to God.' But the press makes us seem like haters."
"My way of joking is to tell the truth. That's the funniest joke in the world." (Meaning)
"A rooster crows only when it sees the light. Put him in the dark and he'll never crow. I have seen the light and I'm crowing." (Meaning)
"Service to others is the rent you pay for your room here on earth." (Meaning)

"I done wrestled with an alligator, I done tussled with a whale; handcuffed lightning, thrown thunder in jail; only last week, I murdered a rock, injured a stone, hospitalised a brick; I'm so mean I make medicine sick."
"I ain't got no quarrel with them Viet Cong... No Viet Cong ever called me nigger."
"The man who views the world at 50 the same as he did at 20 has wasted 30 years of his life."
"It's not bragging if you can back it up." (Meaning)
"I am America. I am the part you won't recognize. But get used to me – black, confident, cocky; my name, not yours; my religion, not yours; my goals, my own. Get used to me."
"The man who has no imagination has no wings." (Meaning)
"It's hard to be humble, when you're as great as I am." (Meaning)
"Friendship is not something you learn in school. But if you haven't learned the meaning of friendship, you really haven't learned anything." (Meaning)
"It isn't the mountains ahead to climb that wear you out; it's the pebble in your shoe." (Meaning)
"It's lack of faith that makes people afraid of meeting challenges" (Meaning)
"A man who views the world the same at fifty as he did at twenty has wasted thirty years of his life." (Meaning)
"Float like a butterfly, sting like a bee." (Meaning)
"Age is whatever you think it is. You are as old as you think you are." (Meaning)
"If they can make penicillin out of mouldy bread, they can sure make something out of you." (Meaning)
"If you lose a big fight, it will worry you all of your life. It will plague you - until you get your revenge." (Meaning)
"I don't have to be what you want me to be." (Meaning)
"My principles are more important than the money or my title." (Meaning)
"My only fault is that I don't realize how great I really am." (Meaning)
"At home I am a nice guy: but I don't want the world to know. Humble people, I've found, don't get very far." (Meaning)
"Old age is just a record of one's whole life." (Meaning)

***
* The editor of this short biography made every effort to maintain information accuracy, including any quotes, facts, or key life events. If you're looking to expand your personal development, I recommend exploring other people's life stories and gaining inspiration from my collection of inspiring quotes. Exposing yourself to different perspectives can broaden your worldview and help you with your personal growth.
Chief Editor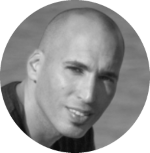 Tal Gur is an author, founder, and impact-driven entrepreneur at heart. After trading his daily grind for a life of his own daring design, he spent a decade pursuing 100 major life goals around the globe. His journey and most recent book, The Art of Fully Living, has led him to found Elevate Society.