There is always more to a person that what meets the eye, and it is this veiled part of a man that truly defines his character. Muhammad Ali is a name that no discourse, book or film on boxing is complete without. "Fly like a butterfly, sting like a bee," became a cult chant among his fans during the golden period of boxing when he knocked out all the greatest boxers of his time, one after the other. Post retirement, he is known for his philanthropic work and is listed among the best known American faces in the world, not solely for his dazzling boxing profile, but also for this humanitarian work.
4 decades ago, Muhammad Ali made headlines for little more than his braggadocio, unconventional boxing style and controversial statements made on political and religious fronts. Back then, Ali would have, in all probability, been written off as another angry man in the ring who was content with sending winning punches flying into the bodies of his opponents by sports journalists lacking insight. What then, made this apparent vessel of unbridled energy a man who would be recognized as a force who aided the desegregation of Afro-Americans, albeit unwittingly initially, and a man who would work in collaboration with the very section of people he publicly vilified as a young adult?
Born Cassius Marcellus Clay Jr. on 17 January 1942, Ali was the son of a bill board painter and a house help, and faced the brunt of segregation as a youngster. The young boy's life went in for mammoth change when Joe Martin, a cop, met Clay as he fumed over his stolen bicycle, and suggested that Clay learn to fight before he challenged anyone to a punch fest. Even as an amateur, Clay displayed amazing skills in the ring, and with a 100 wins and 5 losses making up his CV before he forayed into professional boxing, there was never a shred of doubt that Clay would prove to be a legend in his profession.
Tracking Ali's professional career, one would be stunned with the phenomenal self-confidence that this 6-foot-3-inch boxer exuded. Being a man in an aggressive profession, one can't condemn his inflammatory behavior – he did engage in gutter talk with his opponents prior to a match, and unabashedly sang his own praises when addressing gatherings or media personnel. Ali shows that knowing your own strengths and weaknesses, acting according to the same, is better than following set norms. Boxers usually hold their arms up high to protect their faces, but Muhammad was aware that his springy step and flash reflexes were his assets, and he altered the largely accepted posture to his advantage. And it paid off, as proved by the array of trophies credited to him. He also went on to become the boxer to be recognized as "Fighter Of The Year" the greatest number of times, and he was a part of the greatest number of "Fights Of The Year." The bouts he fought in went on to be recognized as the greatest match of the year, decade and even century."
Enough about his illustrious boxing career, let us now explore the personal life of this legend. Muhammad Ali's spiritual journey is the fertile ground on which his personality bloomed, and it is his religious beliefs that inadvertently made him a strong contender of segregation and a promoter of humanity. His adoption of Sunni Islam by subscribing to The Nation Of Islam, a Muslim outfit that was already drawing flak, threatened to jeopardize his boxing career.
In late 1960s, Ali was assessed eligible to be a part of the Vietnam War, and was asked to enroll his services for the same. However, now a staunch Muslim, Ali refused to fight any wars that were not commanded by Allah. Besides, he pointed out, why must he be ordered to travel 10,000 miles from home to bomb and shoot at brown men, when his own race was being treated like dogs by the White. His statement "I ain't got no quarrel with the Viet Cong. No Viet Cong ever call me nigger," proved to be a powerful statement that had a greater impact than Ali would have fathomed – Martin Luther King Jr. decided to actively condemn the Vietnam War after Ali publicly made this observation. Muhammad's refusal to fight as a part of the American military resulting in the boxing committee of the nation suspending Ali's boxing license for 3 years.
Having gloriously reigned the boxing ring for about 20 years, Ali retired after losing his final battle against an up-and-coming boxer Trevor Berbick.
Ali was diagnosed with Parkinson's disease soon after his retirement, and he opened Muhammad Ali Parkinson Center in Phoenix. He is actively involved in raising funds for his organization. Special Olympics and Make A Wish Foundation are other organizations that he supported, and he travelled to many countries to help those in need. United Nations appointed him as UN Messenger For Peace, in recognition of his work in lending a helping hand to the underprivileged.
Muhammad Ali's biography is one that teaches people to be brave and self-confident. Knowing oneself inside out is what makes you self-confident instead of over-confident, and the latter seldom results in anything other than failure. The greater lesson to be learnt via the life of this man is to by in sync with yourself. In today's world, people are increasingly being hot-headed and rarely take the time to truly discover their emotions regarding any subject, and take to blindly relying on what others may say. Ali was against Blacks being treated as underdogs, and believed in all humans enjoying their basic rights. It was because of this that he voiced out against the White man, and he did not develop hatred against the fairer race, and readily works alongside America to extend help to the under privileged across the world. This shows an uncommon clarity that Ali has regarding what he is fighting for or against, and this is a quality that every person must strive for.
***
Muhammad Ali Best Quotes
"I hated every minute of training, but I said, 'Don't quit. Suffer now and live the rest of your life as a champion."
"He who is not courageous enough to take risks will accomplish nothing in life."
"I'm so fast that last night I turned off the light switch in my hotel room and was in bed before the room was dark."
"The fight is won or lost far away from witnesses - behind the lines, in the gym, and out there on the road, long before I dance under those lights."
"It's the repetition of affirmations that leads to belief. And once that belief becomes a deep conviction, things begin to happen."
"A man who views the world the same at fifty as he did at twenty has wasted thirty years of his life."
"Only a man who knows what it is like to be defeated can reach down to the bottom of his soul and come up with the extra ounce of power it takes to win when the match is even."
"I know where I'm going and I know the truth, and I don't have to be what you want me to be. I'm free to be what I want."
What is Your Elevation Level?
TAKE THE TEST
"If you even dream of beating me you'd better wake up and apologize."
"It's just a job. Grass grows, birds fly, waves pound the sand. I beat people up."
"It's lack of faith that makes people afraid of meeting challenges, and I believed in myself."
"I'm not the greatest; I'm the double greatest. Not only do I knock 'em out, I pick the round."
"Silence is golden when you can't think of a good answer."
"There are no pleasures in a fight but some of my fights have been a pleasure to win."
"Rivers, ponds, lakes and streams - they all have different names, but they all contain water. Just as religions do - they all contain truths."
"It will be a killer, and a chiller, and a thriller, when I get the gorilla in Manila."
"I never thought of losing, but now that it' s happened, the only thing is to do it right. That's my obligation to all the people who believe in me. We all have to take defeats in life."
"What keeps me going is goals."
"I would say things like 'I am the greatest! I'm pretty! If you talk jive, you'll drop in five! I float like a butterfly, sting like a bee! I'm pretty!' When white people heard me talking like this, some said, 'That black man talks too much. He's bragging.'"
"Wars of nations are fought to change maps. But wars of poverty are fought to map change."
"The word 'Islam' means 'peace.' The word 'Muslim' means 'one who surrenders to God.' But the press makes us seem like haters."
"My way of joking is to tell the truth. That's the funniest joke in the world."
"A rooster crows only when it sees the light. Put him in the dark and he'll never crow. I have seen the light and I'm crowing."
"Service to others is the rent you pay for your room here on earth."
"I done wrestled with an alligator, I done tussled with a whale; handcuffed lightning, thrown thunder in jail; only last week, I murdered a rock, injured a stone, hospitalised a brick; I'm so mean I make medicine sick."
Chief Editor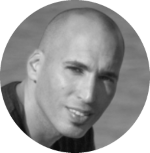 Tal Gur is an impact-driven entrepreneur, author, and investor. After trading his daily grind for a life of his own daring design, he spent a decade pursuing 100 major life goals around the globe. His journey and most recent book, The Art of Fully Living - 1 Man, 10 Years, 100 Life Goals Around the World, has led him to found Elevate Society.