Nobody sees a flower really; it is so small. We haven't time, and to see takes time.
What's the meaning of this quote?
Quote Meaning: At first glance, the quote "Nobody sees a flower really; it is so small. We haven't time, and to see takes time" invites us to reflect on the seemingly mundane aspects of life that often slip through the cracks of our attention. The essence of the message lies in a profound observation about our hurried, modern existence and the unnoticed beauty that surrounds us. Delving into its layers, the quote suggests that our collective oversight of the small and delicate elements of life stems not from their insignificance but from our own lack of time and mindfulness.
In a world characterized by constant hustle and an unrelenting pursuit of progress, the quote serves as a poignant reminder that genuine appreciation requires an investment of time and focused attention. The reference to a flower, a symbol of nature's elegance and simplicity, serves as a metaphor for the myriad unnoticed details that compose the tapestry of our lives. These details, though small in isolation, collectively contribute to the richness of our human experience.

ELEVATE
Free Resource: A step-by-step blueprint to help you set and realize big dreams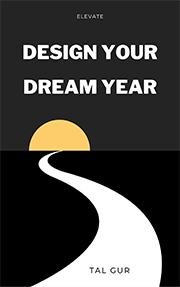 The assertion that "to see takes time" challenges the prevailing notion of quick glances and superficial observations that have become commonplace in our fast-paced society. It prompts us to reconsider our priorities and question whether our relentless pursuit of efficiency and productivity comes at the cost of truly engaging with the world around us. In a culture that often values speed over depth, the quote calls for a shift in perspective — an invitation to slow down and embrace the unhurried act of seeing.
Moreover, the quote implies that the act of seeing is not merely a passive reception of visual stimuli but an active and intentional engagement with our surroundings. It beckons us to cultivate mindfulness, encouraging us to pause, contemplate, and appreciate the intricate details that might otherwise elude us in our hurried lives. In doing so, it advocates for a deeper connection with the world and a more profound understanding of the beauty embedded in the seemingly insignificant.
In essence, the quote transcends its simplicity, offering a profound commentary on the pace of modern life and the art of mindful observation. It encourages us to break free from the constraints of our hectic routines, urging us to allocate the time necessary to truly see and appreciate the subtle wonders that, like unnoticed flowers, abound in the garden of our existence.
Who said the quote?
The quote "Nobody sees a flower really; it is so small. We haven't time, and to see takes time." is often attributed to Georgia O'Keeffe (Quotes). Georgia O'Keeffe, the iconic American artist, painted vibrant and evocative landscapes and flowers that captured the essence of the Southwest.
Chief Editor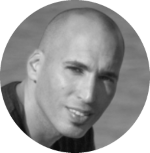 Tal Gur is an author, founder, and impact-driven entrepreneur at heart. After trading his daily grind for a life of his own daring design, he spent a decade pursuing 100 major life goals around the globe. His journey and most recent book, The Art of Fully Living, has led him to found Elevate Society.