Now, Discover Your Strengths: Summary Review
This is a summary review of Now, Discover Your Strengths containing key details about the book.
What is Now, Discover Your Strengths About?
"Now, Discover Your Strengths" is a self-help book that helps individuals identify and develop their natural talents to achieve success in their personal and professional lives.
Once you know which of the 34 themes you lead with — such as Achiever, Activator, Empathy, Futuristic and Strategic — the book will show you how to use your top themes for your own development, for your success as a manager and for the success of your organization. With accessible and profound insights into how to turn talents into strengths, and with immediate online feedback from the CliftonStrengths assessment at its core, Now, Discover Your Strengths is one of the most groundbreaking and powerful business books ever written.
Summary Points & Takeaways from Now, Discover Your Strengths
Some key summary points and takeaways from the book include:
* "Now, Discover Your Strengths" is a self-help and personal development book.
* The authors present the StrengthsFinder assessment tool, which helps individuals identify their unique strengths and talents.
* The book covers key concepts in personal and professional development, such as identifying one's strengths, developing a growth mindset, and maximizing one's potential.
* It provides practical tips and strategies for leveraging one's strengths and minimizing one's weaknesses.
* The authors emphasize the importance of self-awareness and focusing on one's strengths in life and work.
* The book highlights the value of building a strengths-based team in organizations.
* It provides advice on how to use StrengthsFinder results to make career and life decisions.
* The authors argue that by focusing on their strengths, individuals can achieve greater success and fulfillment in their personal and professional lives.
Who is the author of Now, Discover Your Strengths?
Donald O. Clifton was an American psychologist, educator, author, researcher, and entrepreneur. He founded Selection Research, Inc., which later acquired Gallup Inc., where he became chairman, and developed CliftonStrengths, Gallup's online psychological assessment.
Marcus Wilfrid Buckingham is an English author, motivational speaker and business consultant based in California.
Book Details
Print length: 320 pages
Genre: Business, Nonfiction, Self Help
Now, Discover Your Strengths Chapters
Chapter 1 :Strong Lives
Chapter 2:Strength Building
Chapter 3:StrengthsFinder
Chapter 4:The Thirty-four Themes of StrengthsFinder
Chapter 5:The Questions You're Asking
Chapter 6:Managing Strengths
Chapter 7:Building a Strengths-based Organization
What do critics say?
Here's what one of the prominent reviewers had to say about the book: "The keystone of high achievement and happiness is exercising your strengths, not correcting your weaknesses. The first step is knowing which strengths you own, and this superb book gives you a powerful and accurate way to find out." — Martin E.P. Seligman Fox Professor of Psychology, University of Pennsylvania, Director, Positive Psychology Network, Author of Learned Optimism
* The editor of this summary review made every effort to maintain information accuracy, including any published quotes, chapters, or takeaways. If you're interested in furthering your personal development, I invite you to check out my list of favorite personal development books page. On this page, you'll find a curated list of books that have personally impacted my life, each with a summary and key lessons.
Chief Editor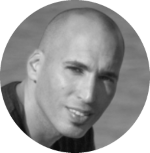 Tal Gur is an author, founder, and impact-driven entrepreneur at heart. After trading his daily grind for a life of his own daring design, he spent a decade pursuing 100 major life goals around the globe. His journey and most recent book, The Art of Fully Living, has led him to found Elevate Society.