One Simple Idea: Summary Review
This is a summary review of One Simple Idea containing key details about the book.
What is One Simple Idea About?
In One Simple Idea, the author offers the simple, effortless secret to success: license your simple idea and let others do the work. Breaking down the process of generating and licensing a product idea to a large company, he explains why you don't need to reinvent the wheel: Simple improvements to existing products can be very successful endeavors - and the most lucrative. One Simple Idea gives you everything you need to tap into the marketing and sales power of partners and licensors for maximum profit.
Who is the author of One Simple Idea?
Stephen Key is the world's leading expert in licensing consumer product ideas and a 2018-2019 American Association for the Advancement of Science-Lemelson Invention Ambassador.
What are good quotes from One Simple Idea?
"Unlike design and plant patents, however, a utility patent currently requires the patent holder to pay a maintenance fee of $800 at three and a half years, $1,800 at seven and a half years, and $3,700 at eleven and a half years. If you have licensed your patent to a firm that has more than 500 employees, these fees double. Failure to pay a maintenance fee results in the termination of the patent."
― Stephen Key, One Simple Idea
Book details
Print length: 256 Pages
Genre: Business, Entrepreneurship, Nonfiction
What are the chapters in One Simple Idea?
Chapter 1: How You Can Create the Life of Your Dreams
Chapter 2: The Beauty - and Opportunity - of Open Innovation
Chapter 3: CEO or CIO - Which Hat Fits You Best?
Chapter 4: Look for Marketable Ideas
Chapter 5: Get Creative!
Chapter 6: How to Pick Winners
Chapter 7: Will It Sell?
Chapter 8: Is It Doable?
Chapter 9: To Prototype or Not to Prototype
Chapter 10: The Smart Way to Safeguard Your Idea
Chapter 11: Control Every Step of the Process
Chapter 12: Create Sales Tools That Sell Benefits
Chapter 13: Get in the Game Without Quitting Your Job
Chapter 14: Kick Fear to the Curb
Chapter 15: Find the Right Doors to Knock On
Chapter 16: The Call that Gets You in the Door
Chapter 17: Cut a Great Deal
Chapter 18: Living the Dream
Chapter 19: The New Opportunities for Investors
Chapter 20: If I Were to Do It All Over Again: The Need for Product Scouts
* The summary points above have been concluded from the book and other public sources. The editor of this summary review made every effort to maintain information accuracy, including any published quotes, chapters, or takeaways
Chief Editor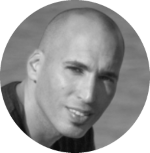 Tal Gur is an author, founder, and impact-driven entrepreneur at heart. After trading his daily grind for a life of his own daring design, he spent a decade pursuing 100 major life goals around the globe. His journey and most recent book, The Art of Fully Living, has led him to found Elevate Society.