Outsourcing Work Online: A 4-Step Process for Successful Delegation
There comes a point when doing everything yourself is actually counterproductive to your business growth.
This is where delegation and outsourcing come in. Outsourcing can transform your business and free you from low-value administrative tasks.
In this post, I'm going discuss how to use outsourcing to your advantage and build a freelancing team you can rely on whenever you need assistance.
You see, just as it's easier to retain existing clients than it is to acquire new prospects, it's easier to keep working with the same freelancers.
By building a team of competent and reliable freelancers who are available on demand at very affordable rates, you save yourself the tedious effort of finding, hiring, and educating people each time there's a new task. Not only that, your support team gets to better know you and the way you like things done.
How do you find and pick the right freelancers for your team? You're about to find out!
STEP 1: Pick an Outsourcing Project
Start by writing down all of the repeating tasks in your business.
Ask yourself questions such as: What do I least enjoy doing? What's taking up most of my time? What outsourced activity would make the greatest positive impact on my business?
Now, look at your list and determine which tasks MUST be done by yourself.
For example, you might decide that guest post writing is something you simply can't delegate because you want to maintain your own voice while sharing articles with others.
Once you have fine-tuned your list, look at the remaining items and ask yourself:
Could any of these tasks be performed by someone else? Can you outsource, for example, some of your marketing efforts? or perhaps a few of your other writing duties?
Put check marks beside those items. We'll get back to them soon.
To get a genral idea of what can be delegated, check out popular outsourcing sites like Upwork.com and browse their long list of categories one by one.
Here are a few specific ideas:
- Writing interview questions, blog posts, etc
- Editing and Proofreading
- Creating and updating blog posts in WordPress
- Managing social media
- Transcribing audio files
- Web design and development
- Video editing
- Administrative tasks and researching
- Providing customer support
You get the point.
Next, prioritize your task list and pick your most important tasks to work on. You can brainstorm answers to the following questions:
1. What exactly is the task your future freelancer will be required to do?
2. What types of characteristics are you looking for in a freelancer?
3. What specific skills MUST her or she have?
4. What skills are a bonus?
For example, if you're planning to delegate writing to a freelancer, you definitely want someone who is fluent in English. Search Engine Optimization skills, on the other hand, might be a bonus.
Take your time answering these questions, as it's important to know what you're looking for in a freelancer. We'll get into the actual hiring process in the next step.
Step 2: Write a Project Description the Right Way
Let's take things further and discuss how to write a project description, which is an important factor in successful outsourcing.
Why is it so important, you ask?
Because freelancers are going to bid based on what your description says. Leaving out key information can cause less than desired results - attracting the wrong providers, receiving bids based on the wrong assumptions, and so forth.
Putting in the effort to construct a quality job description will enable you to find the right freelancers to work on your projects.
With this in mind, open a Google Doc or a Word document and write up a detailed task description. Outline specifically what is needed to complete the task.
It's useful to post a small task first. Once the freelancer had proven himself, you can establish a more ongoing relationship with him/her.
Here are a few pointers that will help you constructing a strong job description:
1. Project Title - Use relevant key phrases. As freelancers look through project listings, they scan for keywords to match up their own expertise and skills. Additionally, this will help you appear in more search queries for these key phrases, hence expanding viewership of your project.
A good easy formula is FREELANCER'S ROLE + "needed for" + TYPE OF WORK. For example, "Native English editor needed for proofreading", or "Web developer needed for a banner design project".
I often like to add "- Possible long term relationship" at the end of the title as it attracts more attention and better candidates.
2. Work Description - What is the exact task needed to be performed? How complicated is the task? Be as specific and detailed as you can. Consider the following, "I'd like to have a few articles written on finance subjects" and compare it to: "I'd like to have 5 blog posts of 750 words each written about personal finance, budgeting, and investing"
3. Skills required - You've already answered that yesterday. What specific skills does your freelancer MUST have? What skills are a bonus? Any other special requirements? Be extremely specific here.
4. Past Experience - Is any experience required? Do you need samples of previous work? Is knowledge in using certain tools required or crucial?
5. Expectations - What turnaround time do you expect? Also, mention if the project can lead to additional work. As mentioned, this can attract more attention and better candidates.
6. Examples - Do you have good examples of what you're expecting? Can you include a visual mockup of your project?
To get more ideas, find existing projects that are similar to yours and see what their content and structure are.
Now, once you finalize your project description, publish it to your favorite outsourcing site. My personal top choice is Upwork. Over the last decade, I've never had any issues with the site and always found top-notch service providers.
From my perspective, finding the right freelancer really depends on the process you use to go through the bids and less on the actual site and its bells and whistles. We'll discuss more about this process in the next step.
Step 3: Weed Out Unwanted Bidders
In this step, we're going to discuss how to pick the right candidate among all of those who bid on your project.
Before we get into this, let's make one thing clear - You won't always be able to find the perfect candidate. Average hires are just part of the learning process so don't beat yourself up over when it happens. Learn and move on!
Also, at the beginning of your journey, it's best to hire someone on a task-to-task basis (fixed fee and fixed deliverables) as opposed to hiring someone to fill a specific role within your business on a part/full-time basis. Once you have enough work and you can justify paying someone regularly, you can consider the second option.
Now, don't spend long hours going through every single bid. Instead, sort all applicants by bidding price in descending order and remove any bids that don't match your budget.
You can also sort applicants by feedback scores and remove those who do not satisfy your minimum requirement, however, bear in mind that, sometimes, the only way to know if someone will work out is to give him or her a chance.
Your next step is simple: Send a short message to any remaining applicants and ask a few interview questions. Something like:
"Thank you for applying for my project.
I just have a few quick questions before I award this job.
What skills or experience do you have that make you a perfect fit for my project? Why do you think I should pick you instead of the others? Also, do you have any questions, or need any clarifications, regarding the task?
Cheers and thanks again for your time"
The main reason you want to send this message is to weed out the non-serious bidders from the serious bidders.
You basically want to only deal with those who care enough to provide a personal response and state their experience and why they fit the job.
This also gives you an opportunity to examine bidder's response time, which in turn can give you an indication as to how responsive each candidate is.
Next, we'll be finalizing the hiring process and learn how to pick the the right freelancer.
Step 4: Pick the Right Freelancer
Once you weed out the non-serious bidders from the serious ones, it's time to finalize the hiring process and pick the the right freelancer for your outsourcing project.
Before you jump in and take action, I'd like to add one small point. If your project is ongoing and big enough, it can be a good idea to consider hiring multiple freelancers. Not only will it prevent any unnecessary stress if one of the hires falls through, but it also allows you to compare your freelancers' performance.
This is especially helpful when hiring writers. As you know, each writer has his or her own voice, and it takes more time to find the one you enjoy working with, and who can produce content in your style and voice.
With this in mind, review candidates who provided a personal response to your questions and check if their skills fit with what you require.
Make sure they have decent test scores, high ratings, and positive testimonials. Also, look at their past reviews to see what previous employers have said about them and their work.
A few "star" candidates will undoubtedly surface. As mentioned earlier, you can choose to hire multiple freelancers, or simply listen to your gut feeling and pick the one that you believe will give you the best results.
You can also incorporate a second round of interview questions if you're not sure who to pick. For example, you can ask if there's a number you can reach them in an urgent situations, how long they have been in business, how long the response time is, and so forth.
Additionally, you can google their name and see if there are additional reviews on other outsourcing sites. And if that's not enough, You can setup a 15-minute Skype conversation with them to learn more about their business.
In any case, aim for a quality hire and don't be tempted to go for the cheapest option as you often get what you pay for.
Once you award a job to a freelancer, create clear milestones and make payments only when the milestones are achieved.
Keep your communication informative, direct and simple. The quality you receive from your freelancer is in direct proportion to the quality of the instructions you provide.
The key is to write clear step-by-step instructions to systemize the task into an ongoing process.
For example, if you outsource the task of proofreading existing content on your site, your step by step instructions might look like the following:
1. Log in to my website's admin panel at [LINK] with the following username and password: [LOGIN DETAILS]
2. Go over every blog post on my site and closely edit each page with attention to everything from spelling, grammar, and punctuation to word choice and flow.
3. Send me an Excel report showing which URLs have been modified.
You get the idea.
To assist with the process, you can also capture a few screenshots or create a short How-To video using Jing and send them to your freelancer before they begin the task.
***
Remember, by hiring a competent freelancer who can do the work better, faster, and cheaper than you, you give yourself more time to work ON your business rather than IN your business.
Founder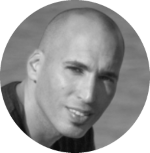 Tal Gur is a location independent entrepreneur, author, and impact investor. After trading his daily grind for a life of his own daring design, he spent a decade pursuing 100 major life goals around the globe. His most recent book and bestseller, The Art of Fully Living - 1 Man, 10 Years, 100 Life Goals Around the World, has set the stage for his new mission: elevating society to its abundance potential.