Overcoming Mobbing: Summary Review
This is a summary review of Overcoming Mobbing containing key details about the book.
What is Overcoming Mobbing About?
"Overcoming Mobbing: A Recovery Guide for Workplace Aggression and Bullying" by Maureen Duffy and Len Sperry explores the phenomenon of workplace bullying and provides strategies for individuals to overcome the psychological and emotional effects of being a victim of mobbing. The book provides an in-depth understanding of the motivations behind workplace bullying and how it can be used as a tool to gain control or exert power.

ELEVATE
Free Resource: A step-by-step blueprint to help you set and realize big dreams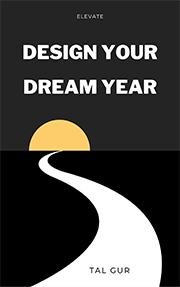 Overcoming Mobbing is an informative, comprehensive guidebook written for the victims of mobbing and their families. In an engaging and reader-friendly style, the authors help readers to make sense of the experience and mobilize resources for recovery. The authors distinguish mobbing from bullying-in that it takes place within organizational or institutional settings-and demonstrate how mobbing is not about the occasional negative experience at work; rather, mobbing involves ongoing negative acts, both overt and covert, that over time erode workers' confidence in themselves and in their workplaces.
Summary Points & Takeaways from Overcoming Mobbing
Some key summary points and takeaways from the book include:
* Understanding Mobbing: The authors define mobbing as repeated, intentional aggressive behavior directed towards an individual, that takes place in a workplace setting.
* The Psychology of Mobbing: The authors explain that mobbing is a complex psychological phenomenon that is driven by various factors, including power dynamics, social dynamics, and personality conflicts.
* The Effects of Mobbing: The authors describe the wide range of negative effects that mobbing can have on the victim, including anxiety, depression, decreased self-esteem, and physical health problems.
* Recovery and Healing: The authors provide a detailed roadmap for individuals to recover from the effects of mobbing. This includes a focus on self-care, support from friends and family, seeking therapy, and taking legal action if necessary.
* Prevention and Awareness: The authors highlight the importance of raising awareness about workplace bullying and its effects. They also provide practical strategies for individuals and organizations to prevent mobbing from occurring in the workplace.
* Overall, "Overcoming Mobbing" is a valuable resource for individuals who have experienced workplace bullying and are looking for strategies to recover and move forward. It provides a comprehensive understanding of the phenomenon of mobbing and provides practical tools for individuals to overcome its negative effects.
Who is the author of Overcoming Mobbing?
Maureen Duffy, PhD, is a practicing family therapist and consultant specializing in workplace and school mobbing and bullying issues and an Affiliate with the Qualitative Research Graduate Program at Nova Southeastern University.
Len Sperry, MD, PhD is Professor and Director of Clinical Training at Florida Atlantic University and Clinical Professor of Psychiatry at the Medical College of Wisconsin. He edits two journals and among his 1100+ professional publications are 100 books.
Book details
Print length: 256 pages
Genre: Psychology, Politics, Nonfiction
What are the chapters in Overcoming Mobbing?
Chapter 1 Mobbing Is Not Bullying
Chapter 2 Ganging Up in Workplaces
Chapter 3 How Mobbing Happens
Chapter 4 What It's Like to Be Mobbed
Chapter 5 How Mobbing Affects Health and Well-Being
Chapter 6 Mobbing Has Multiple Victims
Chapter 7 Recovering from Mobbing
Chapter 8 Mobbing Recovery Tools
Chapter 9 The Healthy Workplace
Chapter 10 Toward a Better, Mobbing-Free Future
What do critics say?
Here's what one of the prominent reviewers had to say about the book: "Of particular interest are chapters on mobbing recovery tools and suggestions for creating a healthy civil workplace. There are thorough notes for each chapter and an appendix lists useful websites. This is an impressive and Insighful book. Highly recommended." — R. Davis, CHOICE Magazine

ELEVATE
Free Resource: 1000+ SMART goal ideas to inspire you create your life goals list.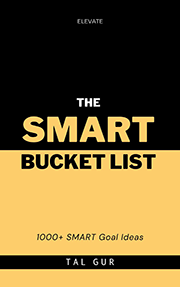 * The editor of this summary review made every effort to maintain information accuracy, including any published quotes, chapters, or takeaways. If you're interested in furthering your personal development, I invite you to check out my list of favorite personal development books page. On this page, you'll find a curated list of books that have personally impacted my life, each with a summary and key lessons.
Chief Editor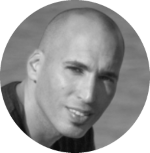 Tal Gur is an author, founder, and impact-driven entrepreneur at heart. After trading his daily grind for a life of his own daring design, he spent a decade pursuing 100 major life goals around the globe. His journey and most recent book, The Art of Fully Living, has led him to found Elevate Society.