Own the Day, Own Your Life: Summary Review
This is a summary review of Own the Day, Own Your Life containing key details about the book.
What is Own the Day, Own Your Life About?
"Own the Day, Own Your Life" by Aubrey Marcus is a self-help book that aims to help readers optimize their daily routines and take control of their health, productivity, and happiness.

ELEVATE
Free Resource: A step-by-step blueprint to help you set and realize big dreams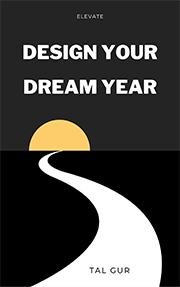 In Own the Day, Own Your Life, the author teaches us how one single day of positive choices leads to a lifetime of concrete strategies for better living, optimal performance, and a stronger mind, body, and spirit. Human optimization thought the author's personal and professional mission rests on a single question: How can we get the most out of our body and mind on a daily basis?
Summary Points & Takeaways from Own the Day, Own Your Life
Some key summary points and takeaways from the book include:
* Importance of self-awareness: Marcus emphasizes the importance of self-awareness in order to live a fulfilling life. This involves understanding your body, emotions, and thoughts, and how they impact your daily life.
* Morning routine: Marcus stresses the importance of starting the day with a positive, productive morning routine that sets the tone for the rest of the day. He provides tips on how to optimize the morning, including exercise, meditation, and nutrition.
* Nutritional habits: The book highlights the importance of good nutritional habits and how they can impact overall health and well-being. Marcus provides tips on how to eat healthy and make healthy food choices.
* Productivity and focus: Marcus offers advice on how to maximize productivity and focus throughout the day, including tips on how to prioritize tasks, eliminate distractions, and manage time effectively.
* Self-care and relaxation: Marcus emphasizes the importance of self-care and relaxation in order to recharge and maintain balance. He provides tips on how to reduce stress, improve sleep, and practice mindfulness.
* Overall, "Own the Day, Own Your Life" provides practical, actionable advice to help readers live a more intentional, fulfilling life.
Who is the author of Own the Day, Own Your Life?
Aubrey Marcus is the founder and CEO of Onnit, a lifestyle brand based on a holistic health philosophy he calls Total Human Optimization. Onnit is an Inc. 500 company and an industry leader with products optimizing millions of lives, including many top professional athletes around the world.
Book details
Print length: 462 pages
Genre: Self Help, Nonfiction, Health
What are the chapters in Own the Day, Own Your Life?
Chapter 1 Water. Light. Movement
Chapter 2 Deep Breath, Deep Freeze
Chapter 3 More Fat, Less Sugar, or Don't Eat
Chapter 4 Essential Supplements
Chapter 5 Drive Time, Alive Time
Chapter 6 The Power Plants
Chapter 7 Doin' Work
Chapter 8 Eat a Weird Lunch
Chapter 9 The Binaural Power Nap
Chapter 10 Training
Chapter 11 Reset and Reconnect
Chapter 12 Eat Dinner Like a King
Chapter 13 More, Better Sex
Chapter 14 Turn Off, Tune In
Chapter 15 Sleep
Chapter 16 Bring It Home
What is a good quote from Own the Day, Own Your Life?
Top Quote: "To live one day well is the same as to live ten thousand days well. To master twenty-four hours is to master your life." - Own the Day, Own Your Life Quotes, Aubrey Marcus
What do critics say?
Here's what one of the prominent reviewers had to say about the book: "Each day is an opportunity. Own the Day, Own Your Life provides only the best tools for optimizing your health, your body, your brain, and your performance." (Meaning)
— Shawn Stevenson, author of Sleep Smarter and host of The Model Health Show podcast

ELEVATE
Free Resource: 1000+ SMART goal ideas to inspire you create your life goals list.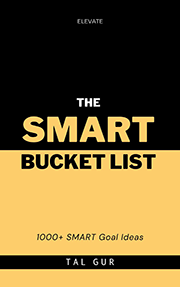 * The editor of this summary review made every effort to maintain information accuracy, including any published quotes, chapters, or takeaways. If you're interested in furthering your personal growth, you may want to explore my list of favorite self-improvement books. These books, which have had a significant impact on my life, are carefully curated and come with summaries and key lessons.
Chief Editor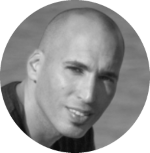 Tal Gur is an author, founder, and impact-driven entrepreneur at heart. After trading his daily grind for a life of his own daring design, he spent a decade pursuing 100 major life goals around the globe. His journey and most recent book, The Art of Fully Living, has led him to found Elevate Society.