Pandit Dasa: Exploring Karma, Consciousness, and the Divine
Pandit Dasa is a keynote speaker, mindfulness expert, author and former monk. Pandit is the author of Urban Monk: Exploring Karma, Consciousness, and the Divine and Closing the Apps: How to be Mindful at Work and at Home.
Hi Pandit, can you please share a few words about yourself and your work? What made you choose your current path?
I lived as a monk in New York City for 15 years. During that time I was speaking on college campuses on topics off stress management, mindfulness, work life balance and meditation. After leaving the monastery, nine years ago, I started speaking on similar topics and corporations around the globe. This is how I came to be a keynote speaker. This is not what I was expecting to do but it's the journey life has taken me on.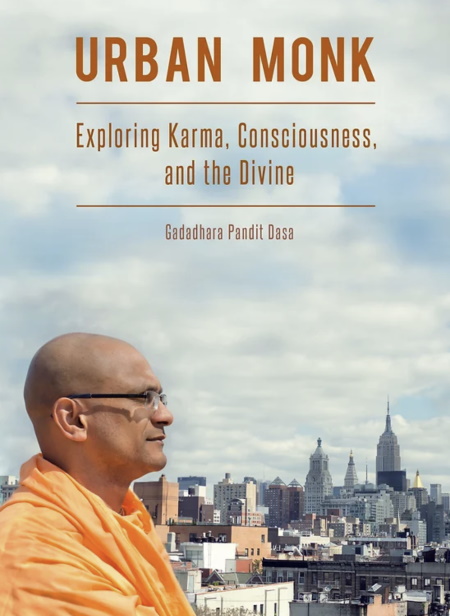 What is your definition of success? What do you do to attain more of it?
Success for me has two definitions. One is to be surrounded by people you love and the people that love you back. Success also consists of doing something that is making a positive difference in other people's lives. I am grateful that I am able to help corporate professionals reduce their stress and anxiety through mindfulness practices.
What is one habit that has benefited your life the most? Also, what is one practice you've always wanted to add to your life, but didn't?
The practice or habit that has benefited me the most is meditation. It has helped me get through some of the most difficult and turbulent times in my life by helping me see the bigger picture. The practice I wish I could make more consistent is physical exercise.
What is one belief or value that you hold as your guiding truth?
My guiding truth is that whatever is happening in life, however painful it may be, it's meant to bring us to a higher level of existence by giving us greater wisdom and maturity. I use this philosophy to try not to blame others for my own challenges and setbacks.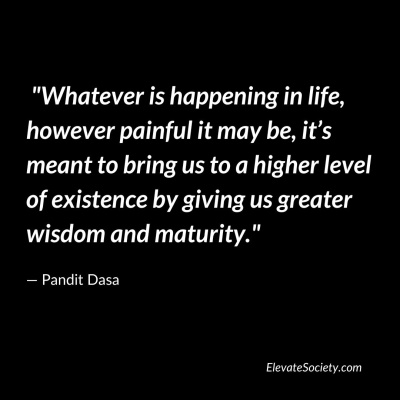 What is one life-changing book that has greatly influenced and helped you along the way? Also, who has inspired you the most in your journey?
The Bhagavad-Gita was probably the most influential book in my life. It completely changed my perspective on how I understand life and its purpose and my own purpose. There are several people who have been absolute pillars in my life without whom I would've crumbled a long time ago.
How have you managed to overcome deep fears to achieve your goals? Also, did you find an effective way to eradicate fear from its root?
My biggest fear in life, growing up, was speaking publicly. Now, giving public keynote speeches is what I do for a living and I often find myself on stage speaking to 50 or 1000 people. The way I overcame this fear was by doing it over and over again until I felt comfortable in front of an audience. During my time in the monastery, I was asked to teach. I took on that task because I knew it would help others and as a service.
What is your message to someone who is about to embark on their next big mission or dream? Also, what advice should they ignore?
My message for someone who is embarking on their next big mission is to always remain mindful and grateful for the little and big things that are happening in our life. This practice will help us overcome the setbacks we experience in our adventures. Also, do not take those that care for us for granted.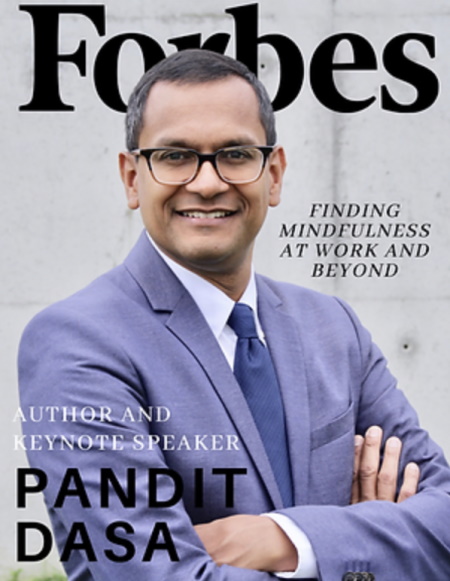 Finally, what are you primarily working on these days?
My primary activities are keynote speeches at conferences and companies, to leaders and the general workforce on how to become resilient and productive while remaining mentally, emotionally, and physically healthy in the workplace.
***
You can find more about Pandit at Panditdasa.com and on his Instagram @panditdasa/
Chief Editor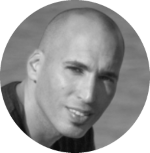 Tal Gur is an author, founder, and impact-driven entrepreneur at heart. After trading his daily grind for a life of his own daring design, he spent a decade pursuing 100 major life goals around the globe. His journey and most recent book, The Art of Fully Living, has led him to found Elevate Society.