People work better when they know what the goal is and why.
What's the meaning of this quote?
Quote Meaning: This quote underscores the importance of clear communication and purpose within a team or organization. It suggests that productivity and effectiveness are greatly enhanced when individuals understand not just what they are doing, but also why they are doing it. When people know the objectives and the reasons behind these objectives, they can align their efforts more effectively, find personal motivation, and take ownership of their roles. It's not just about assigning tasks or outlining expectations; it's about fostering an environment of transparency and purpose where every team member feels involved in the broader mission. In essence, this quote highlights the importance of a shared vision in enhancing productivity, fostering engagement, and ultimately driving success.
Who said the quote?
The quote "People work better when they know what the goal is and why. " was said by Elon Musk (Bio / Quotes). Elon Musk is a South African-born American entrepreneur, inventor, and engineer who is best known for his work with SpaceX, Tesla, and PayPal.
Chief Editor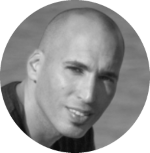 Tal Gur is an author, founder, and impact-driven entrepreneur at heart. After trading his daily grind for a life of his own daring design, he spent a decade pursuing 100 major life goals around the globe. His journey and most recent book, The Art of Fully Living, has led him to found Elevate Society.