This page features a list of personal development bucket ideas. I created it while pursuing my 100 life goals around the world, in hopes that it will inspire others to write their own life-changing, self-growth list and live their dream life.
An important note before scrolling down:
The list below includes 224 personal development bucket list ideas but if you're looking for a bigger list then download my book, The Great Bucket List. It includes a list of 3000 bucket ideas and you can download it for Free by clicking the button below. Additionally, you'll get my Design Your Dream Year guide, containing a proven step-by-step action plan to check off those big goals on your list.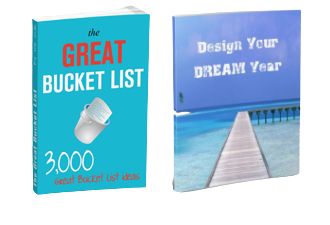 Click here to get The Great Bucket List and Design Your Dream Year for Free.
Get the Guides for Free

One more thing, if you decide to take part in any of the activities listed below, you do so entirely at your own risk. Some of the bucket list ideas listed here can be risky, so seek out guidance if you decide to try them out, especially the challenging ones.
With this in mind, let's rock and roll!!
Personal Development Bucket List Ideas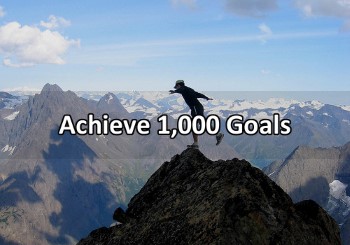 1. Achieve 1,000 Goals
2. Achieve Happiness
3. Act on my Fears
4. Add a Picture of all my Goals
5. Add a Video to all my Completed Items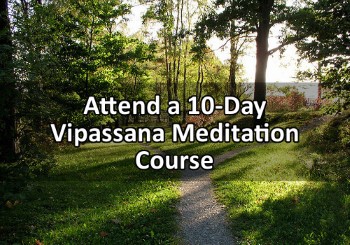 6. Attend a 10-Day Vipassana Meditation Course
7. Attend a Poetry Reading
8. Attend a Yoga Class
9. Attend an Inner Awakening Retreat
10. Attend One of Anthony Robbins' Events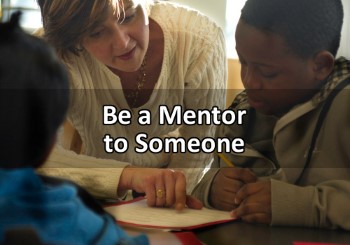 11. Be a Mentor to Someone
12. Be a Part of an Important Movement
13. Be a Part of Habitat For Humanity
14. Be a Regular Blood Donor
15. Be a True Inspiration to Someone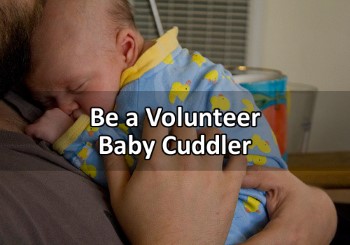 16. Be a Volunteer Baby Cuddler
17. Be a Volunteer in an Association
18. Be an Activist
19. Be an Inspiration to Someone
20. Be at Peace With my Body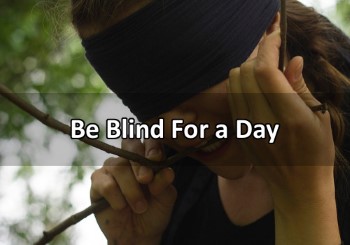 21. Be Blind For a Day
22. Be Honest About Everything in Life
23. Be Myself
24. Be on Stage in Front of Thousands of People
25. Be Part of a Disaster Relief Team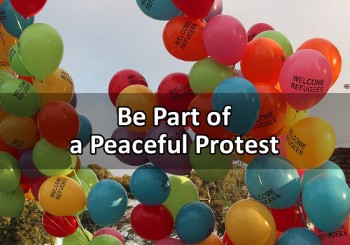 26. Be Part of a Peaceful Protest
27. Be Passionate About a Cause
28. Be Self-Sufficient
29. Be Someone's Hero
30. Beat Cancer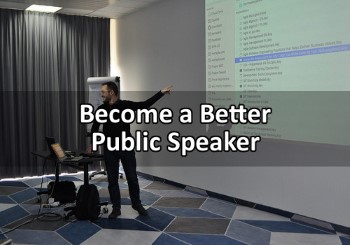 31. Become a Better Public Speaker
32. Become a Blood Donor
33. Become a Bone Marrow Potential Donor
34. Become an Early Riser
35. Become Courageous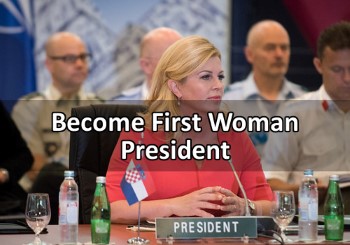 36. Become First Woman President
37. Become Influential on Klout
38. Become Less Materialistic
39. Become More Enthusiastic
40. Become More Organized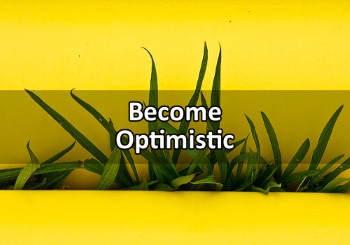 41. Become Optimistic
42. Become a Mentor to Someone
43. Break a Bad Habit
44. Break a Guinness World Record
45. Build A Center For Child Development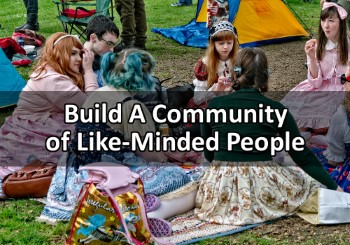 46. Build A Community of Like-Minded People
47. Build A Healthier America
48. Build Schools For Women and Girls in Developing Countries
49. Buy a Cup of Coffee For a Cold Salvation Army Bell Ringer
50. Buy a Stranger a Meal at a Restaurant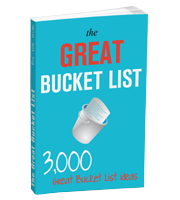 Want 3000 ideas for FREE?
Click here to get my book, The Great Bucket List – 3000 ideas to do before you die, for FREE! + my Design Your Dream Year workbook, containing a proven step-by-step action plan to check off those big goals on your list.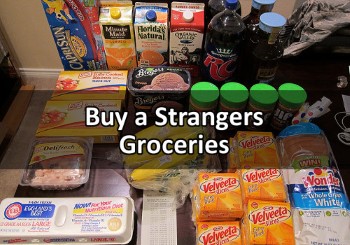 51. Buy a Strangers Groceries
52. Care Less About What People Think
53. Change "My Story" to What I Want my Life to Be
54. Change As Many Lives As I Can
55. Change at Least One Person's Mind About Gay Rights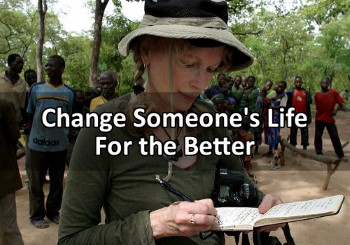 56. Change Someone's Life For the Better
57. Change Someone's Point of View
58. Complete 26 Random Acts of Kindness
59. Complete 500 Things on my Bucket List
60. Complete a 30 Days Challenge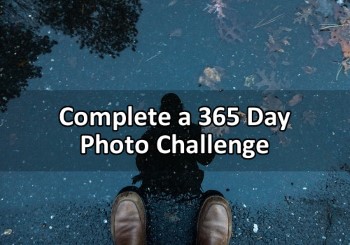 61. Complete a 365 Day Photo Challenge
62. Complete Half the Items on my Bucket List
63. Completely "Unplug" For a Week
64. Conquer Fear of Snakes
65. Conquer Insomnia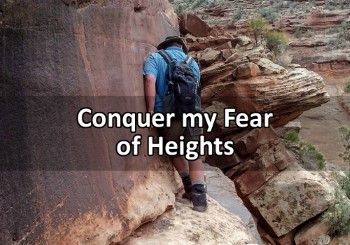 66. Conquer my Fear of Heights
67. Convince Someone to Change Religions
68. Create a Balanced Life
69. Create a New Standard
70. Create a Place Where People can Come to find Purpose
71. Create a Self-Study Program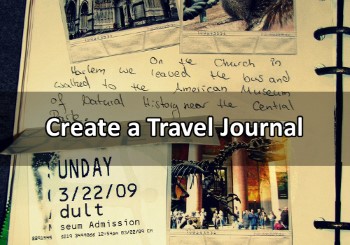 72. Create a Travel Journal
73. Cut my Hair and Donate It
74. Cut Off Sugar For a Month
75. Dance Like No Ones Watching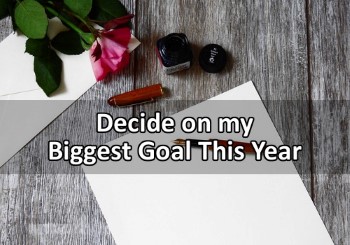 76. Decide on my Biggest Goal This Year
77. Define my Own Utopia
78. Develop my Intuition
79. Discover my Life's Purpose
80. Discover my Natural Talent
81. Discover What Makes Me Happy
82. Do 365 Random Acts of Kindness in a Year
83. Do a Buddha Meditation
84. Do a Favor For a Stranger on the Scale of "Pay It Forward"
85. Do a Twenty-Four Hour Silence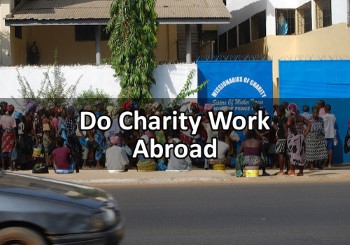 86. Do Charity Work Abroad
87. Do Charity Work With Animals
88. Do Dishes Every Night
89. Do Something Crazy For Charity
90. Do Something New Every Month For a Year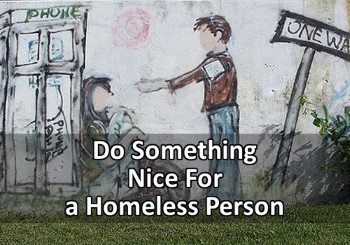 91. Do Something Nice For a Homeless Person
92. Do Something Nice For Someone Who Will Never Find Out
93. Do Something People Say I Can't Do
94. Donate $100 to Charity
95. Donate a Large Sum of Money
96. Donate an Organ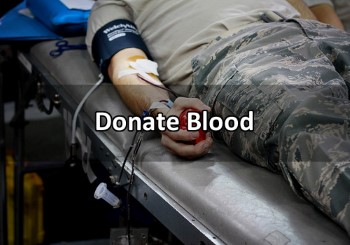 97. Donate Blood
98. Donate Clothes I No Longer Use
99. Donate Every Christmas to a Community Group
100. Donate Items to a Nonprofit Organization
101. Donate my Kidney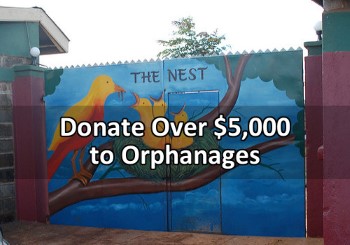 102. Donate Over $5,000 to Orphanages
103. Donate Things to the Animal Shelter
104. Don't Complain About Anything For a Week
105. Don't Say Anything Negative at all in One Day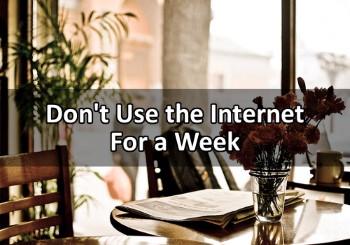 106. Don't Use the Internet For a Week
107. Drop my Nail-Biting Habit
108. Earn Trust Back
109. Engage in a Meditation Retreat
110. Feel Like I've Made a Difference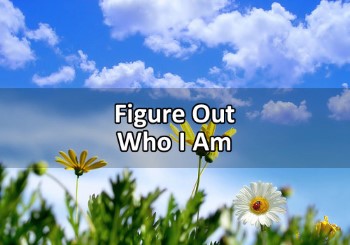 111. Figure Out Who I Am
112. Find a Cause That Will Be in my Heart Forever
113. Find a Homeless Person a Home
114. Find Deeper Peace Within Myself
115. Find Inner Peace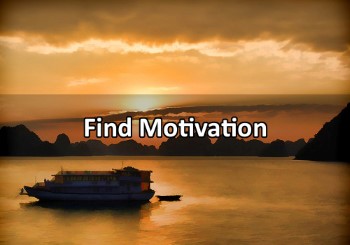 116. Find Motivation
117. Finish Reading the Bible
118. Follow in the Footsteps of my Favorite Travel Writer
119. Forgive and Let Go of Grudges
120. Forgive Everyone For Everything They Did to Me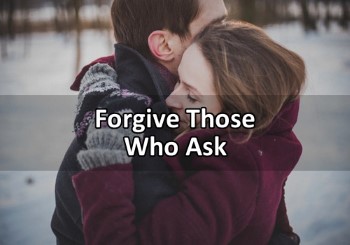 121. Forgive Those Who Ask
122. Get a Place on the Colorado 40 Under 40 List
123. Get Closure on all my Hurt of the Past
124. Get Involved in a Protest
125. Give a Toy to Every Child in a Hospital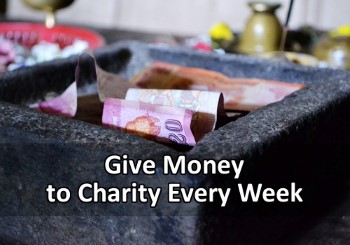 126. Give Money to Charity Every Week
127. Give Someone a Makeover
128. Give Someone Something They've Always Wanted
129. Give Up Chocolate For a Month
130. Go a Month Without Television
131. Go a Week Without Swearing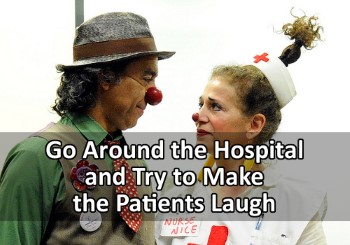 132. Go Around the Hospital and Try to Make the Patients Laugh
133. Go For a Mission Trip
134. Go on a Humanitarian Aid Trip
135. Go to a Cafe Alone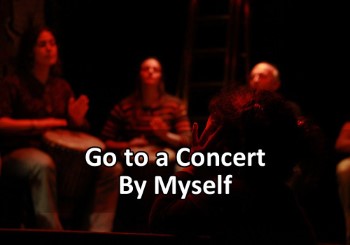 136. Go to a Concert By Myself
137. Go to a Fancy Dinner and a Movie Alone
138. Go to a Spiritual Retreat
139. Go to a Wishing Well
140. Go to Africa and Help People in Need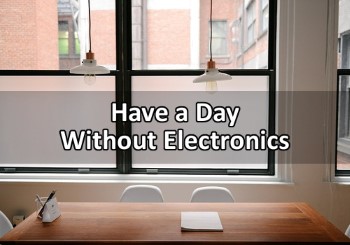 141. Have a Day Without Electronics
142. Have a Well Trained Dog
143. Have a Wish at 11:11 Come True
144. Have More Goals That Are "Completed Things" Than "Things To-Do"
145. Help an Elderly Person With Their Bags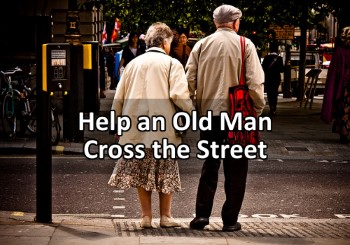 146. Help an Old Man Cross the Street
147. Help in a Soup Kitchen
148. Help in a Third World Country
149. Help Out at a Homeless Shelter
150. Help Someone Achieve Their Goals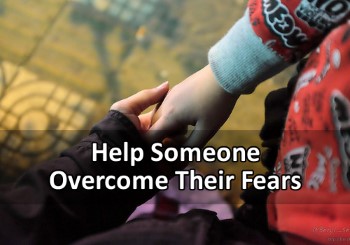 151. Help Someone Overcome Their Fears
152. Help the Community
153. Host a Charity Event That Raises $10,000+
154. Host a Foreign Exchange Student
155. Inspire Someone Else to Make a Bucket List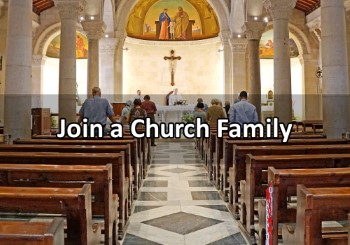 156. Join a Church Family
157. Join a Program Rehabilitating Animals
158. Know How to Express my Feelings Well
159. Lead a Group in Crisis
160. Lead an Extraordinary Life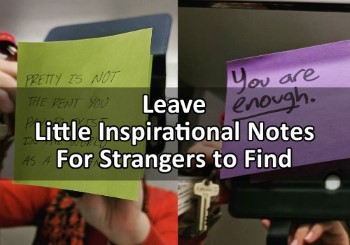 161. Leave Little Inspirational Notes For Strangers to Find
162. List 20 Things You Like About Someone and Give the List to That Person
163. List the Most Important Things That I Have Learned from Life
164. Listen to Complete Silence
165. Live a Life With No Regrets
166. Live in a Completely Sustainable Way For a Year
167. Live in a Developing Country
168. Live Self Sufficiently Off the Land For 30 Days
169. Live Six Lives: Lover, Activist, Artist, Traveler, Parent, Worker
170. Look Drop Dead Gorgeous
171. Make a Large Anonymous Donation to a Non-Profit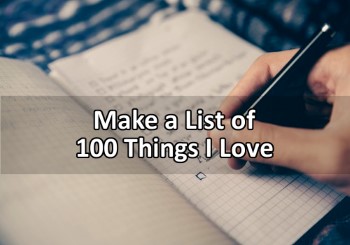 172. Make a List of 100 Things I Love
173. Make a List of the 100 Best Experiences of my Life
174. Make a New Years Resolution and Stick to It
175. Make Peace With God
176. Make Someone Laugh During Their Chemotherapy Treatment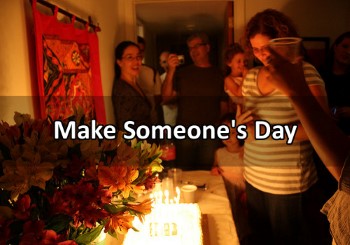 177. Make Someone's Day
178. Make Someone's Wish Come True
179. Make Something of my Live
180. Meditate For a Whole Day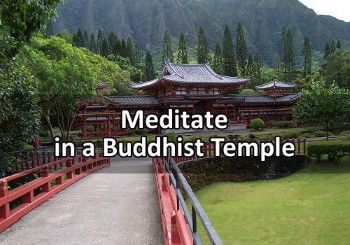 181. Meditate in a Buddhist Temple
182. Never Do Drugs
183. Never Drink
184. Never Smoke Cigarettes
185. No Cussing For 1 Month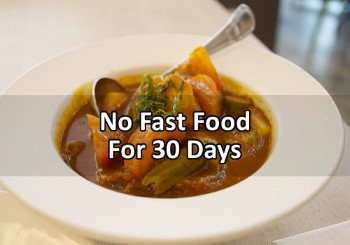 186. No Fast Food For 30 Days
187. Open an Animal Shelter
188. Organize my Bookshelf Alphabetically
189. Overcome my Fear of Failure
190. Overcome my Shyness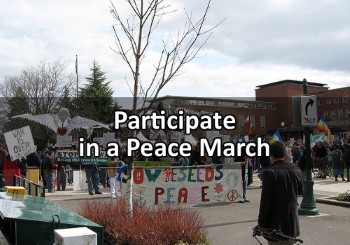 191. Participate in a Peace March
192. Perform a Kind Deed to at Least 10 People With No Expectations
193. Pray Regularly
194. Put a Message in a Bottle and Toss It Into the Ocean
195. Put a Secret in a Balloon and Let It Fly Away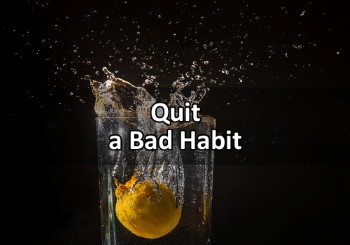 196. Quit a Bad Habit
197. Quit Caffeine
198. Raise Massive Awareness About Poverty
199. Reach Enlightenment
200. Read 500 Books on Leadership and Personal Development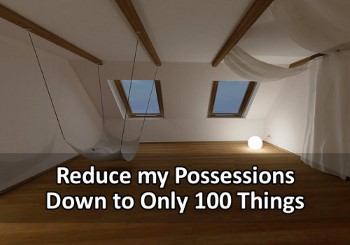 201. Reduce my Possessions Down to Only 100 Things
202. Save a Human Life
203. Save a Species from Extinction
204. Save Someone's Life
205. Say What I Really Think For a Whole Day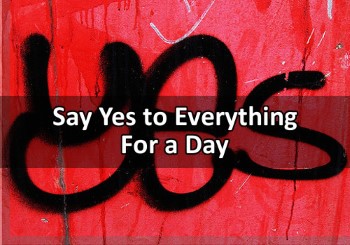 206. Say Yes to Everything For a Day
207. Sell Everything I Have and Start Over
208. Set Up a Non-Profit
209. Sit in Nature and Just Breathe
210. Sponsor a Child
211. Stay Silent For 24 Hours For Animal Cruelty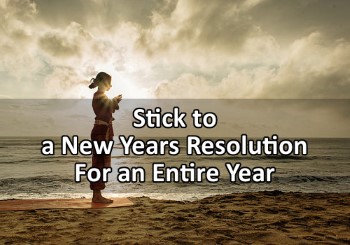 212. Stick to a New Years Resolution For an Entire Year
213. Take 50 Photos of Things That Make Me Happy
214. Take a Basic Self-Defense Class
215. Tell Someone my Feelings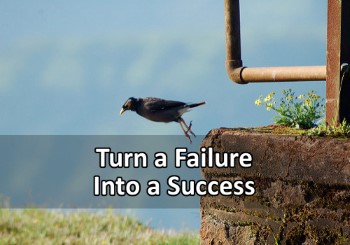 216. Turn a Failure Into a Success
217. Unplug For at Least 24 Hours
218. Vegan For a Week
219. Volunteer at a Blind Camp
220. Volunteer at a Hospice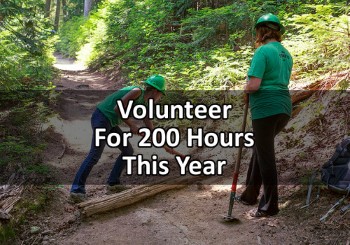 221. Volunteer For 200 Hours This Year
222. Volunteer For a Full Day
223. Volunteer in a Developing Country
224. Volunteer With Big Brother Program
What is a Bucket List? A bucket list is a list of things one wants to do before they die. A bucket list typically includes travel destinations, personal goals, and items that are not yet completed. The idea of the bucket list has been around for many years; it is thought to have originated in the early 1900s with an article by Edward J. Smith about "The Wish" in "The American Magazine".
Quick Tip For Creating Your Personal Development Bucket List: The first step to creating your bucket list is to think of all the things you want to do before you die. It can be anything from traveling the world to learning a new skill. Then, write down your best ideas and rank them in order of importance to you.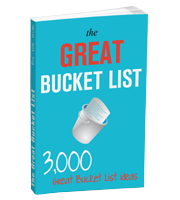 Looking for more bucket list ideas?
Click here
to get my book,
The Great Bucket List - 3000 ideas to do before you die
, for
FREE
!
3000 Bucket List Ideas
Get 3000 bucket list idea + a proven step-by-step action plan to accomplish those big goals on your list. Just enter your email below and it will be sent to you instantly
for free
.
* No fluff, No spam, You can always opt out