The most critical step to a successful online business is picking the right niche.
Get it wrong and you'll spend months chasing something that possibly isn't going work at all, or even if it is, it's likely going to require too much time and effort.
However, get it right and you'll make the whole journey infinitely easier and more enjoyable for yourself.
When you first start thinking about setting up a new online business you probably find yourself in one of the following two scenarios:
There's a total vacuum in your head: you have no idea of what you want or where to start. Your thoughts are locked and frozen and you feel uninspired.
Your head is overloaded with ideas and and concepts to a point where you're unable to organize them, making it impossible to come to a clear vision of what you want, let alone a specific plan. Your feel as if you're drowning in an ocean of floating concepts.
I have been in both scenarios and after years of experimentation with different types of processes, I've come up with a simple and effective 4-step system that have resulted in very successful online businesses.
Originally, I was going to share this system in a blog post, but instead, and due to its length, I've decided to put everything into a free eBook called Pick Your Niche.
Whether or not you recognize yourself in either of the above scenarios, this eBook will help you to cut through the clutter and identity the most lucrative route for your first online business.
If you don't relate to either of the above scenarios and already know exactly what you want, this eBook will provide you a unique opportunity to re-evaluate and improve your current ideas.
Once you've gained some valuable experience and essential skills under your belt, you can then use more technical methods to pinpoint your niche.
Interested? Great!
You can buy the eBook on here or...
You can get it for FREE, just by doing TWO simple things:
Subscribe to my free email list by entering your email address in the box below - You'll get exclusive step by step strategies how to become financially free + The Online Business Checklist eBook.
Send me an email and let me know what is most frustrating in your life right now - the answer to this question will help me craft the best possible content in the future.
Once you've completed these two steps, you'll get my eBook for free.
Here's the first step:
A bit more about the book
The "Pick Your Niche" eBook follows a simple four step plan to find your most ideal niche market for your first online business.
Step One: Dig out your passion.
Step Two: Unfold your expertise.
Step Three: Find a hungry crowd.
Step Four: Pick your niche.
Each step will provide practical methods and guide you through a series of questions that will help you further refine your niche.
The ideas that I have included in this eBook are the fruits of personal experience, as well as of study. Using the methods presented here I was able to make my first online business a success.
If I can do it, you can too.
Yours,
Tal
"Your Niche book has helped to clarify my next creative step for a new business venture. Your concepts are so simple, yet profound.." James Werning, foxandfiddle.net
***
* If you're looking for more inspiration to help you on your personal development journey, you may want to check out my extensive list of SMART goals. This page is packed with thousands of different goal ideas that can help you set new aspirations and reach higher heights in your life. Personally, this page helped me to create my own 100 life goals list, which I pursued for over a decade.
Chief Editor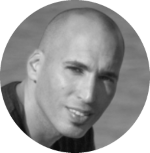 Tal Gur is an author, founder, and impact-driven entrepreneur at heart. After trading his daily grind for a life of his own daring design, he spent a decade pursuing 100 major life goals around the globe. His journey and most recent book, The Art of Fully Living, has led him to found Elevate Society.