This is a summary review of Pivot containing key details about the book.
What is Pivot About?
Pivot draws from the author's own experiences and those of other successful pivoters, she has created a four-stage process that teaches anyone how to seamlessly and continually. It is for anyone searching for an answer to the question "what's next?" Whether you have hit a plateau in your perfect-on-paper job, are considering taking on a new role in your current job, are thinking about starting your own business, or want to move into a new industry altogether, one thing remains clear: Your career success depends on your ability to determine your next best move. If change is the only constant, let's get better at it.
Who is the author of Pivot?
Jenny Blake, author of the award-winning book Pivot and co-creator of Google's acclaimed Career Guru coaching program, is back with her signature blend of heart-based operating principles and practical tools.
What are good quotes from Pivot?
"Cut yourself some slack. Remember, one hundred years from now, all new people. —Message tacked to a tree by monks at Wat Umong, a 700-year-old temple in Thailand"
"Travel teaches us to push past our fears, find courage to explore our inner and outer world, and forces us to turn off autopilot."
"What you can plan is too small for you to live."
"Eric Ries, author of the business bible The Lean Startup, defines a business pivot as "a change in strategy without a change in vision."
"As Steve Jobs said in his 2005 Stanford commencement speech, "You can't connect the dots looking forward; you can only connect them looking backward."
"Stanford University psychologist Carol Dweck, author of Mindset: The Psychology of Success, discovered in her research that the most successful people are those with a growth mindset"
"the gut contains over 500 million neurons, equivalent in size and complexity to a cat's brain, and is the source of 90 percent of our body's serotonin production. The gut-brain is primal, forming in the womb before the heart- and head-brains. "
"You can learn to enjoy calculated risk and uncertainty in exchange for adventure, flexibility, freedom, and opportunity."
― Jenny Blake, Pivot
Book details
Print length: 272 Pages
Genre: Business, Nonfiction, Self Help
What are the chapters in Pivot?
Chapter 1: Calibrate Your Compass
Chapter 2: Put a Pin in It
Chapter 3: Fuel Your Engine
Chapter 4: Fund Your Runway
Chapter 5: Bolster the Gaps
Chapter 6: Bridge the Caps
Chapter 7: Make Yourself Discoverable
Chapter 8: Get Scrappy
Chapter 9: Pause, Review, Repeat
Chapter 10: Build First, Courage Seond
Chapter 11: Flip Failure
What do critics say?
Here's what one of the prominent reviewers had to say about the book: "If you don't manage your career, who will? Jenny Blake is here to remind us that we live in a different time, and the possibilities are endless—as long as we're willing to pivot." — Seth Godin, author of What To Do When It's Your Turn
* The summary points above have been concluded from the book and other public sources. The editor of this summary review made every effort to maintain information accuracy, including any published quotes, chapters, or takeaways
Chief Editor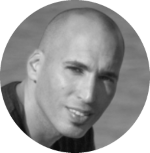 Tal Gur is an author, founder, and impact-driven entrepreneur at heart. After trading his daily grind for a life of his own daring design, he spent a decade pursuing 100 major life goals around the globe. His journey and most recent book, The Art of Fully Living, has led him to found Elevate Society.