Power over others is weakness disguised as strength.
What's the meaning of this quote?
Quote Meaning: This quote challenges the conventional notion that power and strength are synonymous with dominance or control over others. It suggests that true strength lies not in exerting power over others but in the ability to govern oneself and act with integrity and compassion.
In many societies, power is often associated with positions of authority or the ability to influence and control others. However, this quote prompts us to reevaluate our understanding of power. It asserts that the desire for power over others is, in fact, a sign of weakness rather than strength.

ELEVATE
Free Resource: A step-by-step blueprint to help you set and realize big dreams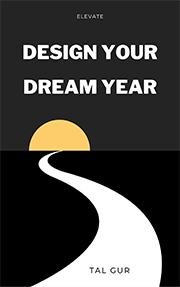 When individuals seek power solely for the purpose of controlling or manipulating others, they reveal their own insecurities, fears, and lack of self-confidence. True strength, on the other hand, stems from self-assurance, empathy, and the ability to lead by example.
This quote encourages us to embrace a different kind of strength—one that is based on respect, cooperation, and the empowerment of others. It reminds us that genuine power lies in fostering positive relationships, lifting others up, and working collaboratively towards shared goals.
By recognizing the weakness in seeking power over others, we can shift our focus towards personal growth, self-mastery, and the development of inner strength. It encourages us to cultivate qualities such as empathy, compassion, and humility, which enable us to connect with others on a deeper level and create meaningful and positive change.
Who said the quote?
The quote "Power over others is weakness disguised as strength." was said by Eckhart Tolle (Bio / Quotes). Eckhart Tolle is a spiritual teacher and author who is best known for his book "The Power of Now.
Chief Editor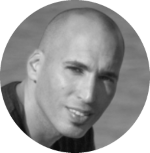 Tal Gur is an author, founder, and impact-driven entrepreneur at heart. After trading his daily grind for a life of his own daring design, he spent a decade pursuing 100 major life goals around the globe. His journey and most recent book, The Art of Fully Living, has led him to found Elevate Society.