Guy Fieri, an American chef, television personality, and restaurateur, has become a household name through his exuberant personality, distinctive appearance, and love for food. Fieri's passion for exploring diverse cuisines and showcasing local eateries earned him fame as the host of shows like "Diners, Drive-Ins and Dives." His enthusiastic approach to food and culinary discovery resonates with audiences of all backgrounds, making him a relatable figure in the culinary world. Beyond his television career, Fieri's business ventures include successful restaurants and cookbooks that reflect his genuine love for cooking and sharing food with others. His impact extends beyond the kitchen, as he engages in philanthropic efforts and supports restaurant workers during challenging times. Fieri's presence has revitalized interest in comfort food and celebrating local flavors, making him a symbol of the joy of culinary exploration.
Guy Fieri Quotes

Kids want to saute, to cut the pizza, to see how the ingredients come together. If you let them do the fun stuff, they'll develop skills and interests that will stay with them forever.

ELEVATE
Free Resource: A step-by-step blueprint to help you set and realize big dreams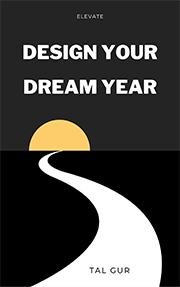 Cooking with kids is not just about ingredients, recipes, and cooking. It's about harnessing imagination, empowerment, and creativity.
I wanna be the ambassador to Chimichanga Flavor Town.
If you slow it down, eat in courses, your body, mind, stomach will catch up with this full feeling and you won't eat as much.
Cooking is like snow skiing: If you don't fall at least 10 times, then you're not skiing hard enough.
You do not have to eat a whole cheeseburger, just take a piece of the cheeseburger.
There are races and then there are races. And without a doubt, the Indy 500 is the race that I've always wanted to attend. And now, to be driving the Corvette Pace Car... this is going to be unbelievable.
No matter how tough the meat may be, it's going to be tender if you slice it thin enough.
You've got balls inviting me here.
I don't know what singers feel like when they make a song and people clap along and love it, but when people walk up to me and say the food was outstanding, that's what it is all about. I cook because I like to make people happy.
Some people are just born to cook and talk.
I was always a kid trying to make a buck. I borrowed a dollar from my dad, went to the penny candy store, bought a dollar's worth of candy, set up my booth, and sold candy for five cents apiece. Ate half my inventory, made $2.50, gave my dad back his dollar.
I get a lot of my inspiration from my family, but I never got to meet my dad's dad.

ELEVATE
Free Resource: 1000+ SMART goal ideas to inspire you create your life goals list.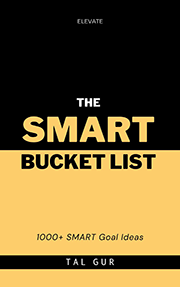 My philosophy is "Where is it written that at 40 you give up all your toys?" If I'm still having a great time doing something, I'm going to keep on doing it.
Preparing food is one of life's great joys, but a lot of times, parents ask their kids if they want to cook with them and then tell them to go peel a bag of potatoes. That's not cooking - that's working!
I love watching, I love getting all the science about food. That's one of my favorite things.
It's never too late to get good at something.
If you're cooking and not making mistakes, you're not playing outside your safety zone. I don't expect it all to be good. I have fat dogs because I scrap that stuff out the back door.
I'm a "what you see is what you get" kind of guy. I don't have any time to be showing anybody any bag of tricks.
I always say that environment always affects the food.
― Guy Fieri Quotes
Chief Editor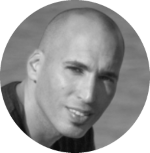 Tal Gur is an author, founder, and impact-driven entrepreneur at heart. After trading his daily grind for a life of his own daring design, he spent a decade pursuing 100 major life goals around the globe. His journey and most recent book, The Art of Fully Living, has led him to found Elevate Society.