100 Quotes by Gwyneth Paltrow
Gwyneth Paltrow, an American actress, gained widespread recognition for her versatile acting abilities and her involvement in both film and television. Known for her roles in films like "Shakespeare in Love," which earned her an Academy Award, Paltrow's talent and on-screen presence have garnered critical acclaim. Beyond acting, she has ventured into various other pursuits, including entrepreneurship with her lifestyle brand Goop. The brand offers a range of products related to health, wellness, and lifestyle, although it has also faced criticism and controversies. Paltrow's influence extends to her advocacy for healthy living and mindfulness, as well as her impact on popular culture and fashion. Her career exemplifies the multifaceted nature of modern celebrity and the ways in which individuals can leverage their platform to explore diverse creative endeavors.
Gwyneth Paltrow Quotes

Beauty, to me is about being comfortable in your own skin.

ELEVATE
Free Resource: A step-by-step blueprint to help you set and realize big dreams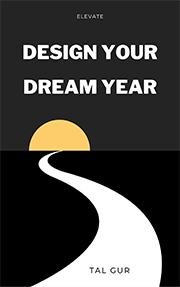 I don't eat red meat, but sometimes a man needs a steak.
When I pass a flowering zucchini plant in a garden, my heart skips a beat.
The best way to mend a broken heart is time and girlfriends.
The adrenaline of a live performance is unlike anything in film or theater. I can see why it's so addictive.
I would be scared to go under the knife, but you know, talk to me when I'm 50. I'll try anything. Except I won't do Botox again, because I looked crazy. I looked like Joan Rivers!
I'll never forget it. I was starting to hike up the red rocks, and honestly, it was as if I heard the rock say, 'You have the answers. You are your teacher.' I thought I was having an auditory hallucination.
We're human beings and the sun is the sun - how can it be bad for you? I don't think anything that's natural can be bad for you.
I am who I am. I can't pretend to be somebody who makes $25,000 a year.
You know, I use organic products, but I get [laser treatments]. It's what makes life interesting, finding the balance between cigarettes and tofu.
I basically love anything that comes in a hot dog bun... except hot dogs.
I understand that if you set out to be a celebrity, then you asked for it, but all I wanted to be was an actor.
I think to have a regular job and be a mom is not as, of course there are challenges, but it's not like being on set.

ELEVATE
Free Resource: 1000+ SMART goal ideas to inspire you create your life goals list.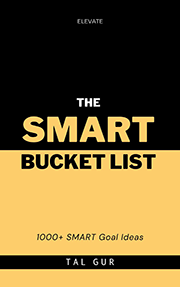 Even actresses that you really admire, like Reese Witherspoon, you think, 'Another romantic comedy?' You see her in something like 'Walk the Line' and think, 'God, you're so great!' And then you think, 'Why is she doing these stupid romantic comedies?' But of course, it's for money and status.
I personally believe in some sort of divine order - or energy. I do believe that everything happens for a reason. I do think that when something bad happens to someone it's with the purpose of awakening them. I do think there is some force behind that. I don't think there are accidents.
They love a brown rice stir-fry, but they also love their 'Coke of the week'...My daughter gravitates toward fresh fruit and raw nuts but will inhale a bag of hot Cheetos at the airport. It's all about balance.
Invest in what's real. Clean as you go. Drink while you cook. Make it fun. It doesn't have to be complicated. It will be what it will be.
The Jewish part of me is superstitious.
I say what I think, and I stand behind what I say.
I don't really understand the concept of having a career, or what agents mean when they say they're building one for you. I just do things I think will be interesting and that have integrity. I hate those tacky, pointless, big, fluffy, unimportant movies.
There have been countless times where I've worked out with my kids crawling around all over the place. You just make it work.
If I have my daughter in the car and they are making me nervous, I'll do whatever I have to do. I keep a whole log. I take pictures of their cars, write down license plate numbers, everything. If they do it again, I can go to the police. I know my rights and, believe me, I will have them arrested. I will stop at nothing.
Is it better not to drink alcohol and eat fried food and not have cheese and never have a cigarette at a party? Of course, but that's just not life.
Luckily, my children love broccoli, and although we sometimes enter into UN-like negotiations about how many 'trees' they need to eat before they can partake of ice cream, it is a vegetable that they tend to embrace.
I have a very highly developed sense of denial.

ELEVATE
Free Resource: A step-by-step process for a better relationship with social media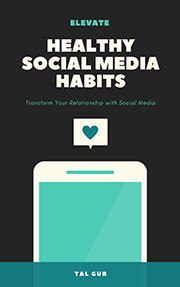 I eat whatever I want. I like bread and cheese and wine, and that makes my life fun and enjoyable.
Religion is the cause of all the problems in the world. I don't believe in organized religion at all. It's what separates people. One religion just represents fragments, it causes war. More people have died because of religious conflict than any other reason.
My father, he was like the rock, the guy you went to with every problem.
It is finally when you let go of what people expect you to be and people's perceptions of you that you're able to be the version of yourself that you're supposed to be - like in God's eyes. It doesn't matter if you're half crazy, or eccentric, or whatever it is - that you have to be true to who you were born to be.
When we're home sometimes, she'll put on mascara. And sometimes I'll let her wear something out to dinner – but just a little dab. Also having a father who adores you the way that he adores her is very good for your body image. The more we can love her and let her be who she is, the more confident she'll feel.
~I think what surprised me the most about motherhood, as sentimental as it sounds, is how much I love my kids. I mean, I just can't believe it. It's like a whole new dimension in emotion that I've never experienced.~
I don't know if I came to this life with it or if it's something that came to me in my childhood, but I do feel that some of the things my parents said to me and how they raised me really stuck with me.
I believe in holistic medicine, yoga, Pilates and so on. But I also believe in banana split sundaes once in a while.
I love men, even though they're lying, cheating scumbags.
I don't know who decided that skinny was more appealing than not skinny. It seems arbitrary.
I've had a very interesting career. I get to do amazing things and work with amazing people and travel and learn languages - things most people don't get the opportunity to do.
We've got a wood-burning pizza oven in the garden - a luxury, I know, but it's one of the best investments I've ever made.
When you're so out there in the public eye, people are constantly criticizing every aspect about you.
Every time I have a bikini wax, Cameron Diaz holds me down.
It changed me more than anything else. You don't want to get to that place where you're the adult and you're palpably in the next generation. And, this shoved me into that.
I try to remember, as I hear about friends getting engaged, that it's not about the ring. It's a grave thing, getting married.
When you're dying laughing because your three-year-old made a fart joke, it doesn't matter what else is going on. That's real happiness.
Taking care of yourself is being there for your kids, like how on a plane, they tell you to put on your oxygen mask first.
My daughter is super ballsy. I always follow her lead. I actually don't need to encourage her to take risks. She likes to push herself; she wants to see how far she can get. It's really inspiring to see that in a young woman.
I have an amazing team, and we find people who resonate with us, but sometimes our scope is still small because we are a pretty small group and we have so much work to do. We get approached a lot.
You're not learning anything unless you're having the difficult conversations.
It's so much easier to sit home and not exercise and criticize other people. What I love is inspiring people. People come up to me and say, 'I want to have two kids and wear a bathing suit and not feel terrible about myself. I see how hard you work and it makes me feel like I can do that too.'
I asked my Dad once, "How did you and Mum stay married for 33 years?" He said. "Well, we never wanted to get divorced at the same time.
Much the way I want to know if my food is farm-raised, or wild, or if my orange juice is fresh or from concentrate. I also believe I have the right, and we as Americans all have the right to know what's in our food.
There's a group I've been close to, since childhood. We spend a lot of time together.'.
My life comes down to three moments: the death of my father, meeting my husband, and the birth of my daughter. Everything I did previous to that just doesn't seem to add up to very much.
My playground was the theatre. I'd sit and watch my mother pretend for a living. As a young girl, that's pretty seductive.
My life is good because I am not passive about it. I invest in what is real. Like real people, to do real things, for the real me.
We feel it's unacceptable to be fat, when it has nothing to do with who the person actually is.
I look for people who have a slightly different perspective and are trying to move the needle a little bit and push boundaries.
I'm trying to be good with my skin care now that I'm getting older. I really do think it's from the inside - so exercise, hydration, sleep, sex.
One cold wintry day in London, I was dreaming about salad nicoise—one of my favorites.
I'm an artist, and the need to get inside myself and be creative and be other people is a part of who I am. I don't imagine I'll abandon that completely.
I do 45 minutes of cardio five days a week, because I like to eat. I do Tracy Anderson's dance aerobics classes.
We have always conducted our relationship privately, and we hope that as we consciously uncouple and coparent, we will be able to continue in the same manner.
I'm superstitious. Before I start a movie, I always kill a hobo with a hammer.
I'm a real blue jeans girl, I wear jeans all the time and I couldn't live without them. Jeans and blazers.
I sort of look at some peers of mine and I think, 'No, you've got it all wrong!' I just want to tell them all to have babies and be happy and not get sucked into that Hollywood thing.
Jessica Seinfeld made a toast. She turned to the assembled guests. 'And you are all so lucky to be part of Gwyneth's world. Because this is the real deal. And she's invited all of you good people in here. I would never do that.'
You'll never be happy if you can't figure out that loving people is all there is. And that it's more important to love than be loved. Because that is when you feel love, by loving somebody.
I think the most clear, direct way to empowerment is to really know yourself and to really use your voice and to not be afraid of other people's reactions.
I think the most important beauty lesson I've learned from my mom is to be happy in what you do.
I love being. There's so much wisdom in it. You wake up in the morning and you think, Hey, isn't it great just being?
I think my days of trying outrageous things are over. I'm not looking for trends, I just want to be the best version of myself.
As you go through life you realize that the love that you have for the people in your life and their love for you is all that matters. It's really about how you regard them and how they regard you.
Some days I feel like everyone in my world has plugged themselves into my kidneys. I'm so tired.
Sometimes Harvey Weinstein will let me use the Miramax jet if I'm opening a supermarket for him.
If I'm lucky, I can do a facial once a month.
I never knew I could suffer so much. And then, at the same time, you think, now I'm ready to open myself up to life in another way, to make it worth something and make it about the right things and not waste time.
I don't want to be rich and I don't want to be famous.
I wouldn't say I'm a very original thinker, but if I have a good experience with something, I'll want to take it further or adapt it in some way.
I think it's the strange irony that we make all these life choices before we're 40, because really we shouldn't make any until we're 40. It almost feels like you get a software upgrade and you start to experience life in such a different way, because you just don't suffer fools, you go straight for what means something and what feels good, and you stop caring about pleasing other people.
I've learned so much from being a mom about the kind of person I want to be, the kind of woman I want to be. Motherhood has taught me mindfulness. If you just parent on instinct, you'll screw your kid up for life. You have to be so mindful.
People who are criticizing don't really get it, because if they did, they would like it.
My one light American Spirit that I smoke once a week, on Saturday night.
People have become inappropriate. People have pushed too far. People have climbed one too many fences. I'm just tired of it.
I definitely don't read any tabloids. You really have to find a way to separate the words of people you respect - stranger or not, but respectful content, positive or negative - and people who are just in pain and projecting their own sh*t onto you.
My father was really good at having me stand on my own two feet, both financially and philosophically. His whole parenting philosophy was to give my brother and me the skills to be grown-ups and the curiosity to ask the right questions.
I am convinced that by eating biological foods it is possible to avoid a tumor.
It's really hard to find things that are worth leaving them for. [Balancing work and motherhood is] really hard. One night in Nashville, my son was screaming with a terrible stomachache. I was like, 'I have to get out of here!' but we had to finish. My friend Jenno, a mother of three who was producing, was great, reminding me that nine times out of 10, they just have gas.
I started boxing one day a week to experience aggression, which has been really interesting.
Cameron Diaz is probably my biggest beauty mentor of my friends. She knows how to do her own hair and makeup; she's really good at it.
I love to cook and feed people. I cook every day.
It's a waste of time for people to say things they think other people want to hear, or try and come off in a certain way. I try to be as honest as I can.
If you carve out what you expect, that's how you end up getting disappointed, not living fully in the present.
I'm hard on myself, so I'm working on shifting perspective toward self-acceptance, with all my flaws and weaknesses.
The work gets more difficult as you get older. You learn more and you gather more experiences, there is deeper pain and higher highs.
Our marriage is between us. If we decide to continue being together or not, it's our business.
Be really, really true to yourself. That to me, has been key to me in understanding how I want to live the second half of my life.
There's so many ups and downs, and there's so many pieces to trying to build a business, and if the intention isn't very, very clear and the business isn't reflecting that intention, then it makes it much harder.
I'm always interested in what's next or what is the new kind of thinking.
I've always been very independent. Even in relationships, I'm focused on the quality of my life and not enmeshing myself so much with somebody else's experience. But I think there's incredible value in being married.
I do really believe that beauty comes from within, mostly how you feel about yourself and how you express love of yourself, but also in the form of nutrition.
When I had kids I sort of went into a hole for a few years and I think when I came out of that, I started to really become myself and know what works on me.
I cannot function if there is a physical mess around me. If everything is falling apart, I go on a cleaning frenzy.
Self - belief is everything. Whether you want to start a law firm or a jewelry business, women get pushback, societally. People will be like, "This is a bad idea." You have to have enough self-belief to see where you're gonna end up and not let anybody derail you.
If your role is to mentor somebody, what you're essentially doing is taking stock of what you've learned, the mistakes you've made, the successes you've had, and you kind of coalesce them and then you translate them back out.
I know people that I respect and admire and look up to who have had extra-marital affairs.
If you have a very hot experience then shock yourself with cold water, it's very very good for the nervous system.
One evening when I had my wood-burning stove going I realized I hadn't thought of dessert.
I really worry about the state of the planet and I wish everyone would make a concerned effort not to trash it.
What I've learned is I want to enjoy my life, and food is a big part of it.
My dad always said he couldn't remember a time when I did not want to act.
Whenever I see 'Dirty Rotten Scoundrels', a total comedy classic, I get the urge to feel the breeze of the south of France in the summer!
I understand what it feels like not to like aspects of yourself. There have been times that I have felt really terrible about the way I look. I have the seed of that feeling.
I never thought that I'd be considered to have a good body. I was bony up top and kind of dumpy on the bottom.
I don't understand what people's fascination is with [our] relationship. If we're in the same city, we go out... Sometimes when I'm in L.A., I stay at his [Ben Affleck's] house. But it's not what people think. We're not together, I swear on my life.
I'm very, very lucky in that I have a partner who is willing to do it with me in a really collaborative way. Fortunately, even though we couldn't stay in a romantic relationship, our values are very much around the importance of family and the importance of those relationships.
I can do short jobs. If I was still starring in three movies every year, there's no way that I'd be the person my kids want when they fall down.
Are you crazy? I don't want to wear ideas. I don't want to have all these complicated thing.
If you read something bad about yourself and it stings you, I've learned that somewhere that's a judgment I'm holding about myself, so I'll try to work through that.
It is with hearts full of sadness that we have decided to separate.
You can call me a lot of things, but you can't call me complacent!
I love film. After a yummy meal for the whole family and some truly great friends, we often go out to see something beautiful and unique.
I really like where Tony Robbins says that we're all hypnotized to see beauty this one specific way, and it's true.
I wasn't the high-school play queen or anything. And my parents would let not me act until I graduated from college.
I wouldn't say I'm a mummy's girl, but I have grown to have a tremendous appreciation of her as a woman. I was very much a daddy's girl.
I'm looking forward to becoming older and quieter.
There's something that sort of weirds me out about actors who want to be rock stars, and the other way around too.
I find the English amazing how they got over 7/7. There were no multiple memorials with people sobbing as they would have been in America. There, they are constantly scaring people, but at the same time, people think nothing of going to see a therapist.
I love the English way, which is not as capitalistic as it is in America. People don't talk about work and money. They talk about interesting things at dinner parties.
I made a pact with myself that I'd rather have less money than be embarrassed.
I don't eat four-legged animals, but I eat birds, I eat cheese, I eat dessert. I eat everything.
I think that women, especially women in my job, come to me because they know I'm very loving and nonjudgmental and I'm not competitive, and I've been through a lot.
There's a portion of the movie where something bad happens to me, and I lose my clothes along the way, so essentially I'm wearing a bra and trousers. There are certain requirements, but luckily I have a good base because I work out often.
I'm never going again on Met Gala. It was so un-fun. It was boiling. It was too crowded. I did not enjoy it at all.
I just look for interesting supporting-biggish supporting parts, and try to do one a year, and that's my limit. Some women can do it and that's fantastic, but I can't. You make choices as a wife and mother, don't you? You can't have it all. I don't care what it looks like.
I had my first bowl of gazpacho when I was fifteen in Spain, and the impression it made was a lasting one.

― Gwyneth Paltrow Quotes
Chief Editor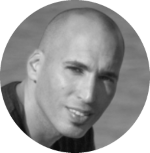 Tal Gur is an author, founder, and impact-driven entrepreneur at heart. After trading his daily grind for a life of his own daring design, he spent a decade pursuing 100 major life goals around the globe. His journey and most recent book, The Art of Fully Living, has led him to found Elevate Society.