20 Quotes by Harriet Tubman
Harriet Tubman, an emblem of strength and tenacity, held the torch of freedom high in the face of oppression. Born into slavery in Maryland in the early 1820s, Tubman's unwavering spirit led her on a courageous path of liberation and activism. Escaping her own bondage, she defied personal danger by becoming a "conductor" on the Underground Railroad—a clandestine network that facilitated the escape of enslaved individuals to the North. Often referred to as the "Moses of her people," Tubman made numerous dangerous journeys back to the South, rescuing over 70 enslaved people and guiding them to safety. Her unparalleled bravery extended to her involvement in the Civil War as a nurse, cook, and spy for the Union forces. Beyond her tangible feats, Tubman's legacy reverberates through her role as a suffragette, advocating for women's rights after the war. A living testament to the human spirit's capacity for resilience and altruism, Harriet Tubman's unyielding pursuit of freedom and justice continues to inspire generations in their own quests for equality and human dignity.
Harriet Tubman Quotes

If you hear the dogs, keep going. If you see the torches in the woods, keep going. If there's shouting after you, keep going. Don't ever stop. Keep going. If you want a taste of freedom, keep going.

ELEVATE
Free Resource: A step-by-step blueprint to help you set and realize big dreams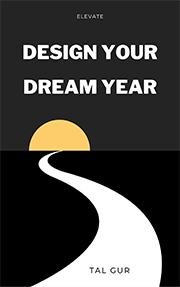 Every great dream begins with a dreamer.
I was the conductor of the Underground Railroad for eight years, and I can say what most conductors can't say; I never ran my train off the track and I never lost a passenger.
I had reasoned this out in my mind, there was one of two things I had a right to, liberty or death; if I could not have one, I would have the other.
The Lord who told me to take care of my people meant me to do it just as long as I live, and so I did what he told me.
Never wound a snake; kill it.
Lord, I'm going to hold steady on to You and You've got to see me through.
I looked at my hands to see if I was the same person. There was such a glory over everything. The sun came up like gold through the trees, and over the fields, and I felt like I was in heaven.
I had crossed de line of which I had so long been dreaming. I was free; but dere was no one to welcome me to de land of freedom, I was a stranger in a strange land.
In my dreams and visions, I seemed to see a line, and on the other side of that line were green fields, and lovely flowers, and beautiful white ladies, who stretched out their arms to me over the line, but I couldn't reach them no-how. I always fell before I got to the line.
Slavery is the next thing to hell.
I would fight for my liberty so long as my strength lasted, and if the time came for me to go, the Lord would let them take me.
I never ran my train off the track, and I never lost a passenger.

ELEVATE
Free Resource: 1000+ SMART goal ideas to inspire you create your life goals list.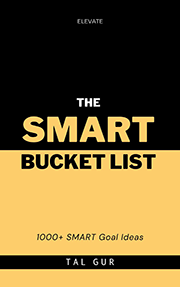 I started with this idea in my head, "There's two things I've got a right to, death or liberty."
I am at peace with God and all mankind.
I grew up like a neglected weed, ignorant of liberty, having no experience of it. Then I was not happy or contented: every time I saw a white man I was afraid of being carried away.
I can't die but once.
I grew up like a neglected weed - ignorant of liberty, having no experience of it.
Quakers almost as good as colored. They call themselves friends and you can trust them every time.
We saw the lightning and that was the guns and then we heard the thunder and that was the big guns; and then we heard the rain falling and that was the blood falling; and when we came to get in the crops, it was dead men that we reaped.
I looked at my hands to see if I was the same person.
Pears like I prayed all the time, 'bout my work, everywhere, I prayed an' groaned to the Lord.
I was the most famous conductor on the Underground Railroad.
b.

― Harriet Tubman Quotes
Chief Editor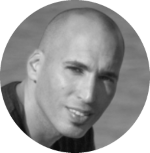 Tal Gur is an author, founder, and impact-driven entrepreneur at heart. After trading his daily grind for a life of his own daring design, he spent a decade pursuing 100 major life goals around the globe. His journey and most recent book, The Art of Fully Living, has led him to found Elevate Society.