20 Quotes by Jenni Rivera
Jenni Rivera, a remarkable figure in the realm of Latin music, possessed an indomitable spirit that resonated powerfully with her fans. With a voice that exuded both strength and vulnerability, she ventured beyond the traditional boundaries of regional Mexican music, fearlessly exploring themes of love, pain, and resilience. Rivera's authenticity was her hallmark; her lyrics drew from her personal experiences, revealing a woman who had faced hardship and heartbreak, but had emerged even more unbreakable. In an industry often shaped by stereotypes, she defied norms and championed female empowerment, becoming a symbol of inspiration for many. Tragically, her life was cut short, leaving behind a legacy of music that continues to touch hearts and transcend linguistic and cultural barriers, a testament to her enduring impact on the music world.
Jenni Rivera Quotes

Thank you for accepting me as I am, with my virtues and defects.

ELEVATE
Free Resource: A step-by-step blueprint to help you set and realize big dreams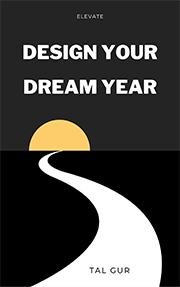 The number of times I have fallen down is the number of times I have gotten up.
When somebody elses happiness makes you happy, it means you are a person with a big heart.
It doesn't bother me at all that some people think I am too outspoken.
No one else has ever opened doors for me - I opened them myself.
My mother never let on that anything was wrong. She kept her chin up and acted as if everything were just fine. So we did too.
My inspiration is always what I think my fans want to listen to. I often write about social problems. If I'm not going through it or I haven't gone through it, I want to make sure it touches someone. That's what I base my music on.
If I had the opportunity to speak to a young immigrant girl that just arrived to the U.S. the advice I would have for her would be: ask, speak, search; because there are opportunities out there. And, know that you aren't the only immigrant or the last to come to this country. Many that have come before you have succeeded. It is possible.
Perhaps trying to move away from my problems and focus on the positive is the best I can do.
Usually, when a young girl is pregnant, she drops out of school and concentrates on being a mother. I thought thats what I had to do, but my counselors told me there was no way they would let me drop out. I had too much promise.
The key to success in life is getting up early.
When I started getting so many haters and closed doors, I decided to prove that it could be done. I was a divorced single mother of three at the time and a size 12 - not your typical model artist that labels feel work for the music industry.
Whenever I took a step forward, it seemed as though life was pushing me five steps back.

ELEVATE
Free Resource: 1000+ SMART goal ideas to inspire you create your life goals list.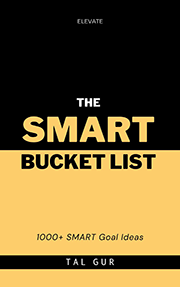 I am the same as the public as my fans.
My ass is big because a lot of people have to kiss it.
I made a living out of singing Mexican music.
Being a mother by far is my favorite and most important career.
Mexican music runs through my veins. I loved it. Growing up, my father didn't allow us to listen to English music at home. That's all I heard. I had no choice.
I'm just being myself. To me, that people are interested in Jenni, not necessarily the artist, but the woman it amazes me still.
I've been recording since 1993. It was a hobby for six of those years. In 1999, I decided to do it full time and take it seriously.

― Jenni Rivera Quotes
Chief Editor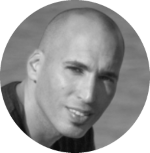 Tal Gur is an author, founder, and impact-driven entrepreneur at heart. After trading his daily grind for a life of his own daring design, he spent a decade pursuing 100 major life goals around the globe. His journey and most recent book, The Art of Fully Living, has led him to found Elevate Society.