20 Quotes by Jennifer Coolidge
Jennifer Coolidge, an actress with an unmistakable presence, has carved out a niche in Hollywood with her impeccable comedic timing and scene-stealing performances. Known for her unique voice and charismatic delivery, Coolidge has a knack for turning even the smallest roles into memorable moments. From her iconic portrayal of Stifler's mom in "American Pie" to her hilarious appearances in various Christopher Guest mockumentaries, Coolidge's performances are marked by her ability to infuse characters with a combination of eccentricity and relatability. Her comedic genius lies in her understanding of human quirks and vulnerabilities, which she masterfully amplifies for maximum comedic effect. Coolidge is more than just a funny face; she's an actress who effortlessly elevates any project she's a part of, leaving an indelible mark on the world of comedy.
Jennifer Coolidge Quotes

Hair extensions and wigs are not the same thing. Wigs are for old ladies and drag queens. Extensions are for women who want longer hair. To be safe, never bring it up if you think a woman is wearing either. No good comes of it.

ELEVATE
Free Resource: A step-by-step blueprint to help you set and realize big dreams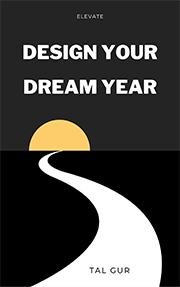 When it's going well, stand-up is the best thing in the world, but when it's not, it feels like all your toes are being pulled off one by one.
Girls are supposed to be feminine and demure. Comedy isn't about that, so you just have to unlearn it. Certain women are so pretty, they can't go weird enough to be funny. You have to be willing to be ugly. I'm lucky my face can look so hideous.
I've made a career of taking roles that other actresses didn't want.
We could not talk or talk forever and still find things to not talk about.
A man's ability to haggle is never a turn-on. The only thing less romantic than how much you paid is how much you saved. The last thing we want to hear is how you talked the jeweler down on our new earrings.
The great thing about Jane Austen - the reason we're all still obsessed with her - is that she gets inside a woman's mind and she taps into our fantasies of wanting to be accepted and loved for who we are.
I feel that when you want to seduce a man, you really need your legs. Since all my outfits were long dresses, I have to say that I really didn't feel sexy at all.
You can never tell what the public will think! But when something goes well and is well-received, it's a great surprise!
I've only had one dramatic role in my entire career and when I did it, I was in heaven and I thought, 'Oh my god, I'm going to get more of these.'
When you're an actress, there are only a few times you can really get paid. One of them is doing a sequel. They can't fake you or hire another actor to play you.
I always find the most depressing stuff most interesting.
Sexual awareness is part of growing up. When you're growing up, you can't get away from sex.

ELEVATE
Free Resource: 1000+ SMART goal ideas to inspire you create your life goals list.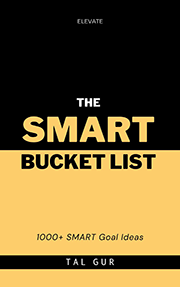 Sometimes, you have no idea why something works and other times, you put so much work and effort into something and it just falls flat.
I always date younger men. For some reason that's just the way it's gone, because younger guys have always asked me out and I accept.
I read a script and I know immediately whether that role is for me or not.
There's definitely a psychology to making you feel important and like you're part of the game. It's a very special quality, especially with a first-time director.
When you're making a movie, you feel like a very small part of something that you really don't have much influence upon. You roll in, you do your thing, and then you're gone.
I didn't think American Pie was going to be what it was! I had a very small role and the reception I received was just crazy.
Short of spending $10,000, there is nothing you can do to your head to hide the fact that you're going bald.
― Jennifer Coolidge Quotes
Chief Editor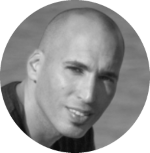 Tal Gur is an author, founder, and impact-driven entrepreneur at heart. After trading his daily grind for a life of his own daring design, he spent a decade pursuing 100 major life goals around the globe. His journey and most recent book, The Art of Fully Living, has led him to found Elevate Society.