46 Famous Quotes by Marc Andreessen
Marc Andreessen is an American entrepreneur and venture capitalist who co-founded Netscape, one of the earliest and most influential web browsers. He has also been a key figure in the development of several other technology companies, including Loudcloud and Opsware. Andreessen is known for his insight into the world of technology and his ability to identify emerging trends and opportunities. His entrepreneurial spirit and his commitment to innovation continue to inspire a new generation of tech entrepreneurs. (Marc Andreessen Biography).
Marc Andreessen Famous Quotes
1. "The spread of computers and the Internet will put jobs in two categories. People who tell computers what to do, and people who are told by computers what to do."
2. "Every kid coming out of Harvard, every kid coming out of school now thinks he can be the next Mark Zuckerberg, and with these new technologies like cloud computing, he actually has a shot."
3. "The Internet has always been, and always will be, a magic box."
4. "At a certain point in your career - I mean, part of the answer is a personal answer, which is that at a certain point in your career, it becomes more satisfying to help entrepreneurs than to be one."
5. "In short, software is eating the world."
6. "A lot of things you want to do as part of daily life can now be done over the Internet."
7. "Today's leading real-world retailer, Wal-Mart, uses software to power its logistics and distribution capabilities, which it has used to crush its competition."
8. "Whatever you're selling, storage or networking or security, you're going head to head with the incumbent players."
9. "Google is working on self-driving cars, and they seem to work. People are so bad at driving cars that computers don't have to be that good to be much better."
10. "Any new technology tends to go through a 25-year adoption cycle."
11. "On the back end, software programming tools and Internet-based services make it easy to launch new global software-powered start-ups in many industries - without the need to invest in new infrastructure and train new employees."
12. "Adaptability is key."
13. "The good news about building a company during times like this is that the companies that do succeed are going to be extremely strong and resilient."
14. "Many of the best firms historically in venture capital have been multi-sector."
15. "You are cruising along, and then technology changes. You have to adapt."
16. "Technology is like water; it wants to find its level. So if you hook up your computer to a billion other computers, it just makes sense that a tremendous share of the resources you want to use - not only text or media but processing power too - will be located remotely."
17. "More and more major businesses and industries are being run on software and delivered as online services - from movies to agriculture to national defense."
18. "People tend to think of the web as a way to get information or perhaps as a place to carry out ecommerce. But really, the web is about accessing applications. Think of each website as an application, and every single click, every single interaction with that site, is an opportunity to be on the very latest version of that application."
19. "There is a constant need for new systems and new software."
20. "I've been an entrepreneur three times. I started three companies."
21. "Ten to 20 years out, driving your car will be viewed as equivalently immoral as smoking cigarettes around other people is today."
22. "When you're dealing with machines or anything that you build, it either works or it doesn't, no matter how good of a salesman you are."
23. "Great CEOs are not just born with shiny hair and a tie."
24. "Health care and education, in my view, are next up for fundamental software-based transformation."
25. "We are single-mindedly focused on partnering with the best innovators pursuing the biggest markets."
26. "I think the tech stock, the public market is still completely traumatized by the dotcom crash. I think the investors and reporters and analysts and everybody is determined to not get taken advantage of again, and that is what everybody who lived through 2000, what they kind of remember."
27. "People are so bad at driving cars that computers don't have to be that good to be much better. Any time you stand in line at the D.M.V. and look around, you're like, Oh, my God, I wish all these people were replaced by computer drivers."
28. "Qualified software engineers, managers, marketers and salespeople in Silicon Valley can rack up dozens of high-paying, high-upside job offers any time they want, while national unemployment and underemployment is sky high."
29. "Today's stock market actually hates technology, as shown by all-time low price/earnings ratios for major public technology companies."
30. "The joke about SAP has always been, it's making '50s German manufacturing methodology, implemented in 1960s software technology, delivered to 1970-style manufacturing organizations, like, it's really - yeah, the incumbency - they are still the lingering hangover from the dot-com crash."
31. "No one should expect building a new high-growth, software-powered company in an established industry to be easy. It's brutally difficult."
32. "Over the next 10 years, I expect many more industries to be disrupted by software, with new world-beating Silicon Valley companies doing the disruption in more cases than not."
33. "Any successful company in the valley gets acquisition offers and has to decide whether or not to take them."
34. "There's a new generation of entrepreneurs in the Valley who have arrived since 2000, after the dotcom bust. They're completely fearless."
35. "In the next 10 years, I expect at least five billion people worldwide to own smartphones, giving every individual with such a phone instant access to the full power of the Internet, every moment of every day."
36. "Almost every dot-com idea from 1999 that failed will succeed."
37. "The smartphone revolution is under-hyped, more people have access to phones than access to running water. We've never had anything like this before since the beginning of the planet."
38. "I've been a customer of the top venture capital firms, so I know exactly what they do and don't do."
39. "These days, you have the option of staying home, blogging in your underwear, and not having your words mangled. I think I like the direction things are headed."
40. "Google is working on self-driving cars, and they seem to work. People are so bad at driving cars that computers don't have to be that good to be much better. Any time you stand in line at the DMV and look around, you're like, 'Oh, my God, I wish all these people were replaced by computer drivers.'"
41. "The big advantage that we have as a venture capital firm over a hedge fund or a mutual fund is we have a 13-year lockup on our money. And so enterprise can go in and out of fashion four different times, and we can go and invest in one of these companies, and it's okay, because we can stay the course."
42. "I am bullish on the global development. I am bullish on billions of people getting out of poverty."
43. "In high school, I actually thought I was going to have to learn Japanese to work in technology. My big feeling was I just missed it, I missed the whole thing. It had happened in the '80s, and I got here too late. But then, I'm maybe the most optimistic person I know. I mean, I'm incredibly optimistic."
44. "To bring out a new technology for consumers first, you just had a very long road to go down to try to find people who actually would pay money for something."
45. "In the startup world, you're either a genius or an idiot. You're never just an ordinary guy trying to get through the day."
46. "If the Net becomes the center of the universe, which is what seems to be happening, then the dizzying array of machines that will be plugged into it will virtually guarantee that the specifics of which chip and which operating system you've got will be irrelevant."
― Marc Andreessen Quotes
* Want to explore more inspiring quotes and their meanings? Head over to my curated collection of elevating quotes.
Chief Editor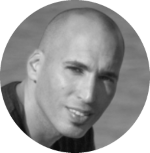 Tal Gur is an author, founder, and impact-driven entrepreneur at heart. After trading his daily grind for a life of his own daring design, he spent a decade pursuing 100 major life goals around the globe. His journey and most recent book, The Art of Fully Living, has led him to found Elevate Society.