50 Famous Quotes by Maya Angelou
Maya Angelou was an American poet, author, and civil rights activist who is best known for her memoir "I Know Why the Caged Bird Sings." Her work explores themes of identity, racism, and the struggle for equality, and her writing has had a profound impact on American literature and culture. Angelou's poetry is marked by a sense of beauty and hope, and her words have inspired countless people around the world. Her legacy as a writer and a champion of social justice continues to inspire new generations of writers and activists. (Maya Angelou Biography).
Maya Angelou Famous Quotes

ELEVATE
Free Resource: A step-by-step blueprint to help you set and realize big dreams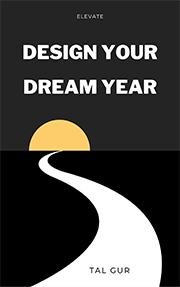 1. "When someone shows you who they are, believe them the first time."
2. "There is no greater agony than bearing an untold story inside you."
3. "If you don't like something, change it. If you can't change it, change your attitude."
4. "If you find it in your heart to care for somebody else, you will have succeeded."
5. "My mission in life is not merely to survive, but to thrive; and to do so with some passion, some compassion, some humor, and some style."
6. "If you have only one smile in you give it to the people you love."
7. "I have great respect for the past. If you don't know where you've come from, you don't know where you're going. I have respect for the past, but I'm a person of the moment. I'm here, and I do my best to be completely centered at the place I'm at, then I go forward to the next place."
8. "Courage is the most important of all the virtues, because without courage you can't practice any other virtue consistently. You can practice any virtue erratically, but nothing consistently without courage."
9. "We may encounter many defeats but we must not be defeated."
10. "Prejudice is a burden that confuses the past, threatens the future and renders the present inaccessible."
11. "Try to be a rainbow in someone's cloud."
12. "I think we all have empathy. We may not have enough courage to display it."

ELEVATE
Free Resource: 1000+ SMART goal ideas to inspire you create your life goals list.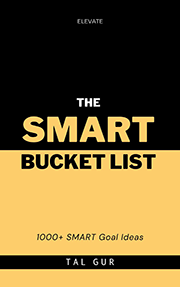 13. "You are the sum total of everything you've ever seen, heard, eaten, smelled, been told, forgot - it's all there. Everything influences each of us, and because of that I try to make sure that my experiences are positive."
14. "Music was my refuge. I could crawl into the space between the notes and curl my back to loneliness."
15. "Nothing will work unless you do."
16. "Won't it be wonderful when black history and native American history and Jewish history and all of U.S. history is taught from one book. Just U.S. history."
17. "The truth is, no one of us can be free until everybody is free."
18. "I learned a long time ago the wisest thing I can do is be on my own side, be an advocate for myself and others like me."
19. "Love recognizes no barriers. It jumps hurdles, leaps fences, penetrates walls to arrive at its destination full of hope."
20. "It's one of the greatest gifts you can give yourself, to forgive. Forgive everybody."
21. "The ache for home lives in all of us, the safe place where we can go as we are and not be questioned."
22. "A wise woman wishes to be no one's enemy; a wise woman refuses to be anyone's victim."
23. "You may not control all the events that happen to you, but you can decide not to be reduced by them."
24. "All great achievements require time."

ELEVATE
Free Resource: A step-by-step process for a better relationship with social media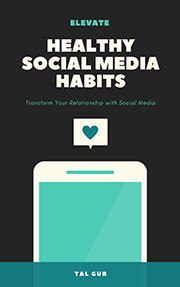 25. "Bitterness is like cancer. It eats upon the host. But anger is like fire. It burns it all clean."
26. "I have a son, who is my heart. A wonderful young man, daring and loving and strong and kind."
27. "Words mean more than what is set down on paper. It takes the human voice to infuse them with deeper meaning."
28. "It is impossible to struggle for civil rights, equal rights for blacks, without including whites. Because equal rights, fair play, justice, are all like the air: we all have it, or none of us has it. That is the truth of it."
29. "I'm convinced of this: Good done anywhere is good done everywhere. For a change, start by speaking to people rather than walking by them like they're stones that don't matter. As long as you're breathing, it's never too late to do some good."
30. "The more you know of your history, the more liberated you are."
31. "I've learned that you shouldn't go through life with a catcher's mitt on both hands; you need to be able to throw something back."
32. "Eating is so intimate. It's very sensual. When you invite someone to sit at your table and you want to cook for them, you're inviting a person into your life."
33. "My mother said I must always be intolerant of ignorance but understanding of illiteracy. That some people, unable to go to school, were more educated and more intelligent than college professors."
34. "Love is like a virus. It can happen to anybody at any time."
35. "One isn't necessarily born with courage, but one is born with potential. Without courage, we cannot practice any other virtue with consistency. We can't be kind, true, merciful, generous, or honest."
36. "History, despite its wrenching pain, cannot be unlived, but if faced with courage, need not be lived again."
37. "It is time for parents to teach young people early on that in diversity there is beauty and there is strength."
38. "I believe that every person is born with talent."
39. "We are braver and wiser because they existed, those strong women and strong men... We are who we are because they were who they were. It's wise to know where you come from, who called your name."
40. "I am grateful to be a woman. I must have done something great in another life."
41. "The idea is to write it so that people hear it and it slides through the brain and goes straight to the heart."
42. "There's a world of difference between truth and facts. Facts can obscure the truth."
43. "Whatever you want to do, if you want to be great at it, you have to love it and be able to make sacrifices for it."
44. "What is a fear of living? It's being preeminently afraid of dying. It is not doing what you came here to do, out of timidity and spinelessness. The antidote is to take full responsibility for yourself - for the time you take up and the space you occupy. If you don't know what you're here to do, then just do some good."
45. "I have found that among its other benefits, giving liberates the soul of the giver."
46. "I long, as does every human being, to be at home wherever I find myself."
47. "How important it is for us to recognize and celebrate our heroes and she-roes!"
48. "I respect myself and insist upon it from everybody. And because I do it, I then respect everybody, too."
49. "I got my own back."
50. "You have to develop ways so that you can take up for yourself, and then you take up for someone else. And so sooner or later, you have enough courage to really stand up for the human race and say, 'I'm a representative.'"
― Maya Angelou Quotes
* Want to explore more inspiring quotes and their meanings? Head over to this quotes page, where you can find more thought-provoking quotes and their interpretations.
Chief Editor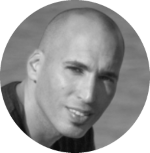 Tal Gur is an author, founder, and impact-driven entrepreneur at heart. After trading his daily grind for a life of his own daring design, he spent a decade pursuing 100 major life goals around the globe. His journey and most recent book, The Art of Fully Living, has led him to found Elevate Society.