What is Blink About?
Blink is a book about how we think without thinking, about choices that seem to be made in an instant-in the blink of an eye-that actually aren't as simple as they seem. It reveals that great decision-makers aren't those who process the most information or spend the most time deliberating, but those who have perfected the art of "thin-slicing"-filtering the very few factors that matter from an overwhelming number of variables. (Blink Summary).
Blink Quotes
1.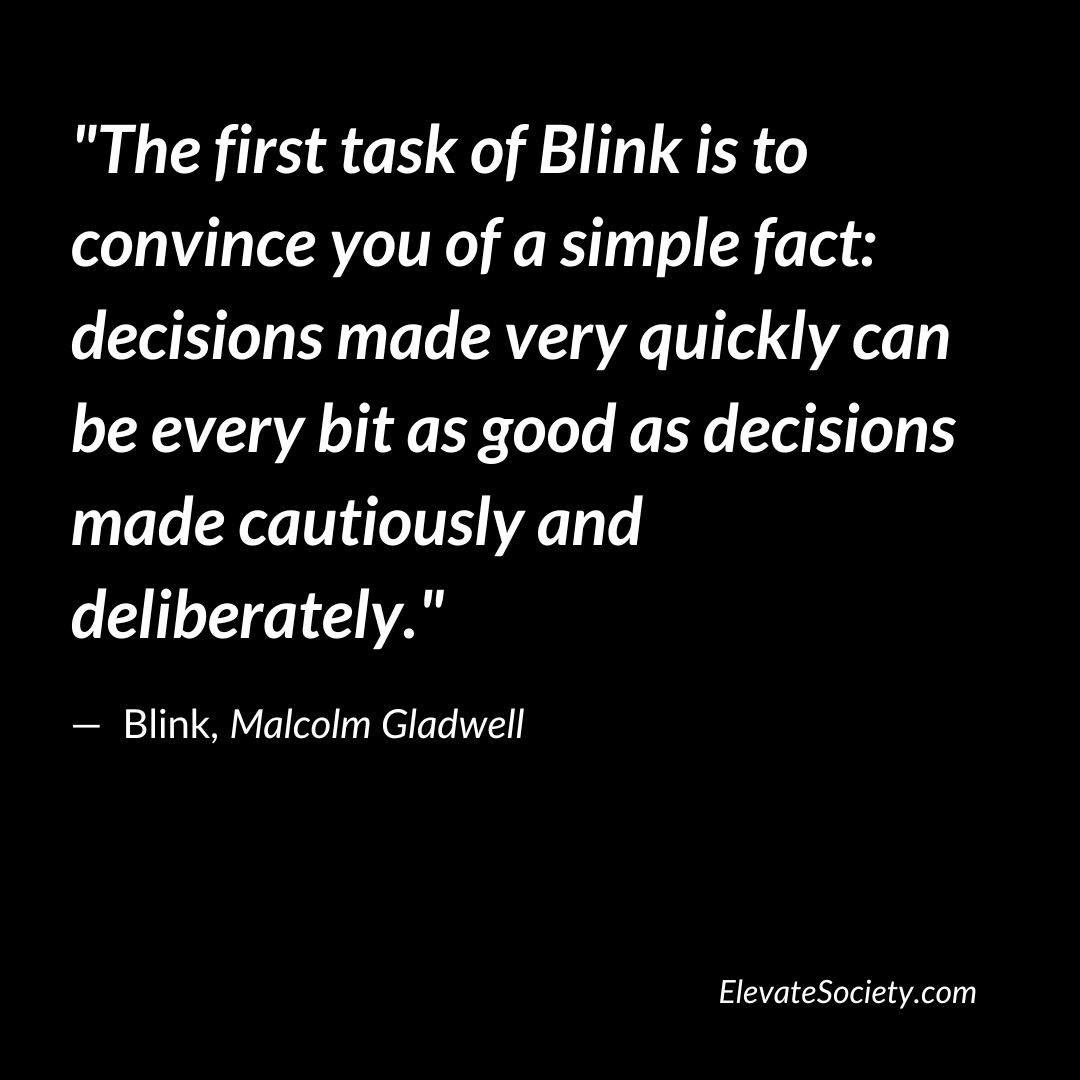 [Favorite Quote]: "The first task of Blink is to convince you of a simple fact: decisions made very quickly can be every bit as good as decisions made cautiously and deliberately."
2. "Insight is not a lightbulb that goes off inside our heads. It is a flickering candle that can easily be snuffed out."
3. "There are moments, particularly in times of stress, when haste does not make waste, when our snap judgments and first impressions can offer a much better means of making sense of the world"
4. "We have, as human beings, a storytelling problem. We're a bit too quick to come up with explanations for things we don't really have an explanation for."
5. "There can be as much value in the blink of an eye as in months of rational analysis."
6. "The key to good decision making is not knowledge. It is understanding."
7. "You can learn as much - or more - from one glance at a private space as you can from hours of exposure to a public face."
8. "Our power of thin-slicing and snap judgment are extraordinary.but even the giant computer in our unconscious need a moment to do its work."
9. "We learn by example and by direct experience because there are real limits to the adequacy of verbal instruction."
10. "We need to respect the fact that it is possible to know without knowing why we know and accept that - sometimes - we're better off that way."
11. "What we think of as free will is largely an illusion: much of the time, we are simply operating on automatic pilot"
12. "In the act of tearing something apart, you lose its meaning."
13. "Often a sign of expertise is noticing what doesn't happen."
14. "When we become expert in something, our tastes grow more esoteric and complex."
15. "Some people look like they sound better than they actually sound, because they look confident and have good posture"
16. "Arousal leaves us mind-blind."
17. "We need to accept our ignorance and say 'I don't know' more often."
18. "Being able to act intelligently and instinctively in the moment is possible only after a long and rigorous of education and experience"
19. "When we talk about analytic versus intuitive decision making, neither is good or bad. What is bad is if you use either of them in an inappropriate circumstance."
20. "Bad improvisers block action, often with a high degree of skill. Good improvisers develop action."
21. "Next time you meet a doctor, and you sit down in his office and he starts to talk, if you have the sense that he isn't listening to you, that he's talking down to you, and that he isn't treating you with respect, listen to that feeling. "
22. "In the end it comes down to a matter of respect, and the simplest way that respect is communicated is through tone of voice"
23. "When making a decision of minor importance, I have always found it advantageous to consider all the pros and cons. In vital matters, however, such as the choice of a mate or a profession, the decision should come from the unconscious, from somewhere within ourselves."
24. "having someone you love express contempt toward you is so stressful that it begins to affect the functioning of your immune system."
25. "Our unconscious thinking is, in one critical respect, no different from our conscious thinking: in both, we are able to develop our rapid decision making with training and experience."
26. "The power of knowing, in that first two seconds, is not a gift given magically to a fortunate few. It is an ability that we can all cultivate for ourselves."
― Quotes from the book Blink by Malcolm Gladwell
Who is the Author of Blink?
Malcolm Timothy Gladwell CM is an English-born Canadian journalist, author, and public speaker. He has been a staff writer at The New Yorker. Prior to joining The New Yorker, he was a reporter at the Washington Post.
Chief Editor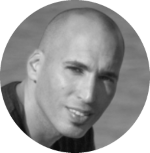 Tal Gur is an author, founder, and impact-driven entrepreneur at heart. After trading his daily grind for a life of his own daring design, he spent a decade pursuing 100 major life goals around the globe. His journey and most recent book, The Art of Fully Living, has led him to found Elevate Society.