53 Top Quotes From Daring Greatly
What is Daring Greatly About?
Daring Greatly dispels the cultural myth that vulnerability is weakness and argues that it is our most accurate measure of courage. Being able to push on new things head-on takes a lot of courage that gives a powerful new vision for letting ourselves be seen. Being vulnerable comes with difficult emotions like fear, grief, and disappointment but at the same time gives birth to love, belonging, joy, empathy, innovation, and creativity. (Daring Greatly Summary).
Daring Greatly Quotes
1.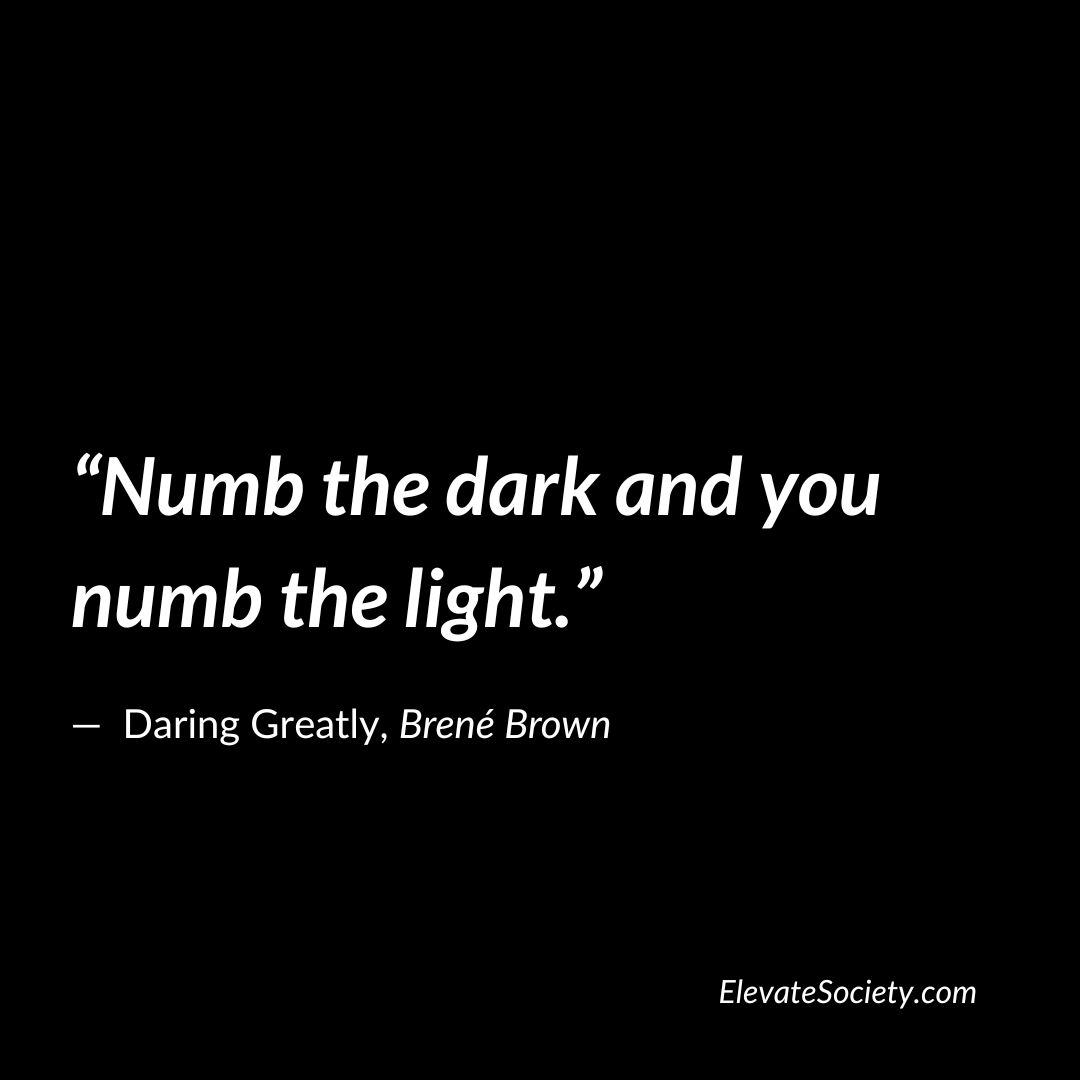 [Favorite Quote]: "Numb the dark and you numb the light."
2. "True belonging only happens when we present our authentic, imperfect selves to the world, our sense of belonging can never be greater than our level of self-acceptance."
3. "Nothing has transformed my life more than realizing that it's a waste of time to evaluate my worthiness by weighing the reaction of the people in the stands."
4. "If we want greater clarity in our purpose or deeper and more meaningful spiritual lives, vulnerability is the path."
5. "What we know matters but who we are matters more."
6. "Vulnerability sounds like truth and feels like courage. Truth and courage aren't always comfortable, but they're never weakness."
7. "Vulnerability is not weakness, and the uncertainty, risk, and emotional exposure we face every day are not optional. Our only choice is a question of engagement. "
8. "Courage starts with showing up and letting ourselves be seen."
9. "I only share when I have no unmet needs that I'm trying to fill. I firmly believe that being vulnerable with a larger audience is only a good idea if the healing is tied to the sharing, not to the expectations I might have for the response I get."
10. "The willingness to show up changes us, It makes us a little braver each time."
11. "Vulnerability is not knowing victory or defeat, it's understanding the necessity of both; it's engaging. It's being all in."
12. "When I look at narcissism through the vulnerability lens, I see the shame-based fear of being ordinary. I see the fear of never feeling extraordinary enough to be noticed, to be lovable, to belong, or to cultivate a sense of purpose."
13. "I define vulnerability as uncertainty, risk and emotional exposure. "
14. "If we can share our story with someone who responds with empathy and understanding, shame can't survive."
15. "Shame derives its power from being unspeakable."
16. ""Connection is why we're here; it is what gives purpose and meaning to our lives. "
17. "Hope is a function of struggle."
18. "To love ourselves and support each other in the process of becoming real is perhaps the greatest single act of daring greatly."
19. "Those who feel lovable, who love, and who experience belonging simply believe they are worthy of love and belonging"
20. "Wholeheartedness is like the North Star: We never really arrive, but we certainly know if we're headed in the right direction."
21. "Living a connected life ultimately is about setting boundaries, spending less time and energy hustling and winning over people who don't matter"
22. "Only when we're brave enough to explore the darkness will we discover the infinite power of our light."
23. "Sometimes the bravest and most important thing you can do is just show up."
24. "Owning our worthiness is the act of acknowledging that we are sacred. Perhaps embracing vulnerability and overcoming numbing is ultimately about the care and feeding of our spirits."
25. "When two people relate to each other authentically and humanly, God is the electricity that surges between them."
26. "Love is uncertain. It's incredibly risky. And loving someone leaves us emotionally exposed. Yes, it's scary, and yes, we're open to being hurt, but can you imagine your life without loving or being loved?"
27. "Perfectionism is not about healthy achievement and growth. Perfectionism is a defensive move. It's the belief that if we do things perfectly and look perfect, we can minimize or avoid the pain of blame, judgment, and shame."
28. "We judge people in areas where we're vulnerable to shame, especially picking folks who are doing worse than we're doing."
29. "We're hard on each other because we're using each other as a launching pad out of our own perceived shaming deficiency."
30. "We risk missing out on joy when we get too busy chasing down the extraordinary."
31. "When we spend our lives waiting until we're perfect or bulletproof before we walk into the arena, we ultimately sacrifice relationships and opportunities that may not be recoverable, we squander our precious time, and we turn our backs on our gifts"
32. "Are you the adult that you want your child to grow up to be?"
33. "Love is not something we give or get; it is something that we nurture and grow,"
34. "Don't try to win over the haters; you're not the jackass whisperer."
35. "There is no intimacy without vulnerability. "
36. "We're all grateful for people who write and speak in ways that help us remember that we're not alone."
37. "Connection is the energy that is created between people when they feel seen, heard, and valued; when they can give and receive without judgment. "
38. "When we're anxious, disconnected, vulnerable, alone, and feeling helpless, the booze and food and work and endless hours online feel like comfort, but in reality they're only casting their long shadows over our lives."
39. "When we feel good about the choices we're making and when we're engaging with the world from a place of worthiness rather than scarcity, we feel no need to judge and attack."
40. "Guilt is just as powerful as shame, but its influence is positive, while shame's is destructive. "
41. "Perfectionism is exhausting because hustling is exhausting. It's a never-ending performance."
42. "We love seeing raw truth and openness in other people, but we're afraid to let them see it in us. We're afraid that our truth isn't enough—that what we have to offer isn't enough without the bells and whistles, without editing, and impressing. "
43. "The result of daring greatly isn't a victory march as much as it is a quiet sense of freedom mixed with a little battle fatigue."
44. "Belonging is the innate human desire to be part of something larger than us. Because this yearning is so primal, we often try to acquire it by fitting in and by seeking approval, which are not only hollow substitutes for belonging, but often barriers to it."
45. "The power of owning our stories, even the difficult ones, is that we get to write the ending."
46. "The imperfect book that gets published is better than the perfect book that never leaves my computer."
47. "Victory is not getting good feedback, avoiding giving difficult feedback, or avoiding the need for feedback. Instead it's taking off the armor, showing up, and engaging."
48. "Empathy is a strange and powerful thing. There is no script. There is no right way or wrong way to do it. It's simply listening, holding space, withholding judgment, emotionally connecting, and communicating that incredibly healing message of "You're not alone."
49. "I want our home to be a place where we can be our bravest selves and our most fearful selves. Where we practice difficult conversations and share our shaming moments from school and work. "
50. "The important thing to know about worthiness is that it doesn't have prerequisites"
51. "The most powerful moments of our lives happen when we string together the small flickers of light created by courage, compassion, and connection and see them shine in the darkness of our struggles."
52. "Vulnerability is the last thing I want you to see in me, but the first thing I look for in you."
53. "Quick and dirty wins the race. Perfection is the enemy of done."
― Quotes from the book Daring Greatly by Brené Brown
Who is the Author of Daring Greatly?
Dr. Brené Brown is an author and research professor at the University of Houston, where she holds the Huffington Foundation Endowed Chair at the Graduate College of Social Work. She also holds the position of visiting professor in management at the University of Texas at Austin McCombs School of Business.
Chief Editor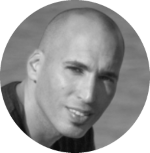 Tal Gur is an author, founder, and impact-driven entrepreneur at heart. After trading his daily grind for a life of his own daring design, he spent a decade pursuing 100 major life goals around the globe. His journey and most recent book, The Art of Fully Living, has led him to found Elevate Society.