49 Top Quotes From Mastery
What is Mastery About?
Mastery examines the lives of historical figures such as Charles Darwin and Henry Ford, as well as the lives of contemporary leaders such as Paul Graham and Freddie Roach, and examines what led to their success. It relays a message that each one of us has the potential within us to be a Master in whatever we do. (Mastery Summary).
Mastery Quotes
1. [Favorite Quote]: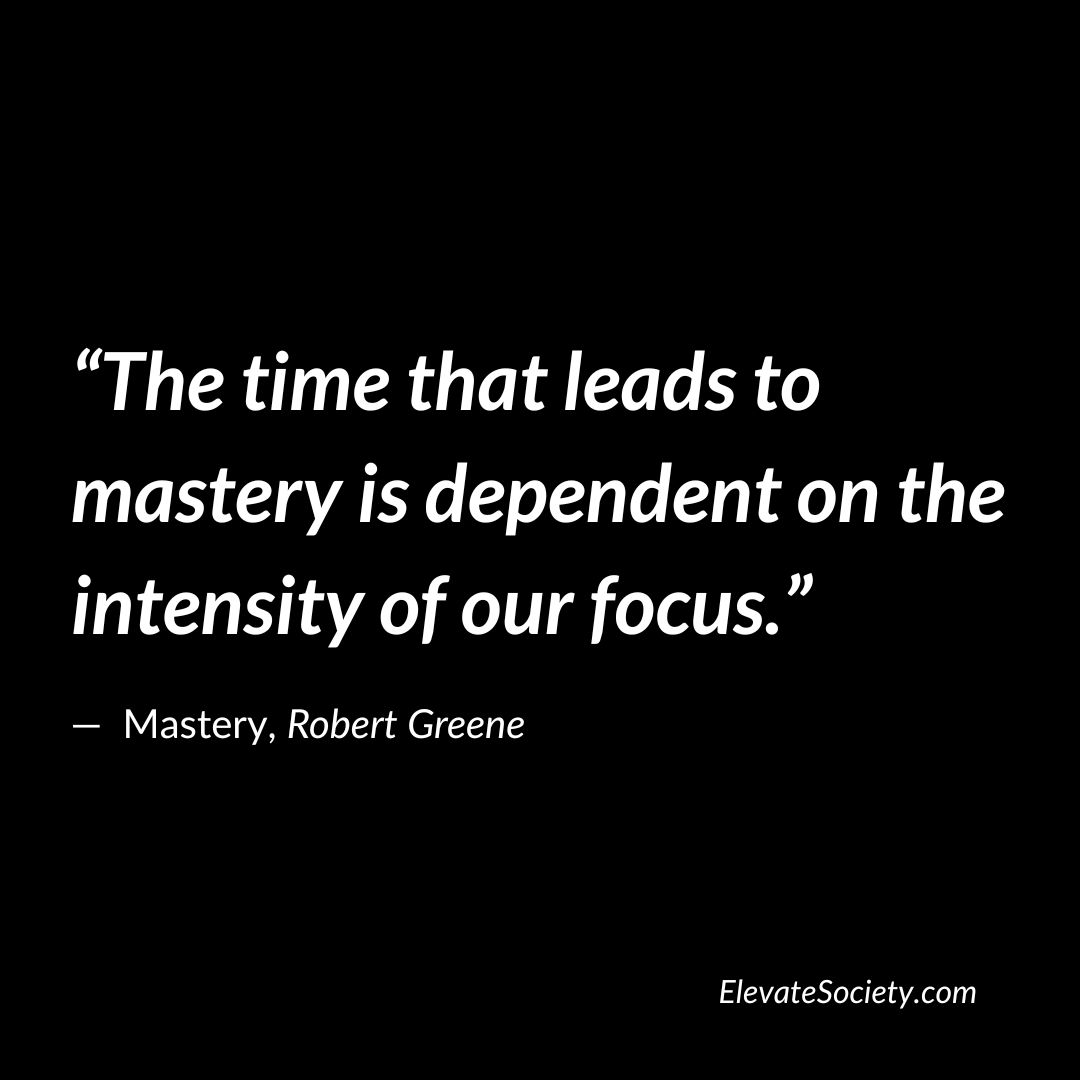 "The time that leads to mastery is dependent on the intensity of our focus."
2. "Repeated failure will toughen your spirit and show you with absolute clarity how things must be done."
3. "If you allow yourself to learn who you really are by paying attention to that voice and force within you, then you can become what you were fated to become—an individual, a Master."
4. "You must never assume that what people say or do in a particular moment is a statement of their permanent desires."
5. "The most effective attitude to adopt is one of supreme acceptance."
6. "The future belongs to those who learn more skills and combine them in creative ways."
7. "It is in fact the height of selfishness to merely consume what others create and to retreat into a shell of limited goals and immediate pleasures."
8. "The most dangerous types are those who repress their desires or deny the existence of them, often acting them out in the most underhanded ways"
9. "In order to master a field, you must love the subject and feel a profound connection to it. Your interest must transcend the field itself and border on the religious."
10. "We are all in search of feeling more connected to reality—to other people, the times we live in, the natural world, our character, and our own uniqueness. Our culture increasingly tends to separate us from these realities in various ways. "
11. "Engaged in the creative process we feel more alive than ever, because we are making something and not merely consuming"
12. "You are an observer of the human comedy, and by being as tolerant as possible, you gain a much greater ability to understand people and to influence their behavior when necessary"
13. "The problem with all students, he said, is that they inevitably stop somewhere. They hear an idea and they hold on to it until it becomes dead; they want to flatter themselves that they know the truth. But true Zen never stops"
14. "Without suffering and doubts, the mind will come to rest on clichés and stay there, until the spirit dies as well. Not even enlightenment is enough. You must continually start over and challenge yourself."
15. "The conventional mind is passive - it consumes information and regurgitates it in familiar forms. The dimensional mind is active, transforming everything it digests into something new and original, creating instead of consuming."
16. "Everything that happens to you is a form of instruction if you pay attention."
17. "You must avoid at all cost the idea that you can manage learning several skills at a time. You need to develop your powers of concentration, and understand that trying to multitask will be the death of the process."
18. "Our natural tendency is to project onto other people our own belief and value systems, in ways in which we are not even aware."
19. "In our culture we tend to equate thinking and intellectual powers with success and achievement. In many ways, however, it is an emotional quality that separates those who master a field from the many who simply work at a job. "
20. "The truth is that creative activity is one that involves the entire self - our emotions, our levels of energy, our characters, and our minds."
21. "it is a curse to have everything go right on your first attempt."
22. "Too often we make a separation in our lives—there is work and there is life outside work, where we find real pleasure and fulfillment. Work is often seen as a means for making money so we can enjoy that second life that we lead. "
23. "We think that what matters in the work world is gaining attention and making friends. And these misconceptions and naïveté are brutally exposed in the light of the real world."
24. "Most people don't have the patience to absorb their minds in the fine points and minutiae that are intrinsically part of their work. They are in a hurry to create effects and make a splash; they think in large brush strokes."
25. "Creative endeavors are by their nature uncertain."
26. "At your birth a seed is planted. That seed is your uniqueness. It wants to grow, transform itself, and flower to its full potential. It has a natural, assertive energy to it. Your Life's Task is to bring that seed to flower, to express your uniqueness through your work"
27. "You have a destiny to fulfill. The stronger you feel and maintain it--as a force, a voice or in whatever form-- the greater your chance of fulfilling this Life's Task and achieving mastery."
28. "Chance favors only the prepared mind."
29. "If it is attention we need, we often experience a kind of emptiness inside that we are hoping to fill with the false love of public approval."
30. "We live in the world of a sad separation that began some five hundred years ago when art and science split apart."
31. "The need for certainty is the greatest disease the mind faces."
32. "You are like a hunter: your knowledge of every detail of the forest and of the ecosystem as a whole will give you many more options for survival and success."
33. "Allow everyone the right to exist in accordance with the character he has, whatever it turns out to be"
34. "The goal of an apprenticeship is not money, a good position, a title, or a diploma, but rather the transformation of your mind and character"
35. "The pain is kind of challenge your mind presents - will you learn how to focus and move past boredom, or like a child will you succumb to the need for immediate pleasure and distraction?"
36. "Mastery is not a function of genius or talent. It is a function of time and intense focus applied to a particular field of knowledge."
37. "Confidence is important, but if it is not based on a realistic appraisal of who you are, it is mere grandiosity and smugness."
38. "To become indignant at [people's] conduct is as foolish as to be angry with a stone because it rolls into your path."
39. "The root cause of all passive aggression is the human fear of direct confrontation—the emotions that a conflict can churn up and the loss of control that ensues."
40. "In the course of your life you will be continually encountering fools. There are simply too many to avoid."
41. "In dealing with fools you must adopt the following philosophy: they are simply a part of life, like rocks or furniture."
42. "All of us have foolish sides, moments in which we lose our heads and think more of our ego or short-term goals. It is human nature. Seeing this foolishness within you, you can then accept it in others."
43. "What offers immediate pleasure comes to seem like a distraction, an empty entertainment to help pass the time. Real pleasure comes from overcoming challenges, feeling confidence in your abilities, gaining fluency in skills, and experiencing the power this brings."
44. "Just as a well-filled day brings blessed sleep, so a well-employed life brings a blessed death."
45. "Take special note of how people respond to stressful situations—often the mask they wear in public falls off in the heat of the moment."
46. "Mentors have their own strengths and weaknesses. The good ones allow you to develop your own style and then to leave them when the time is right. "
47. "We can never really experience what other people are experiencing. We always remain on the outside looking in, and this is the cause of so many misunderstandings and conflicts."
48. "You must see your career or vocational path more as a journey with twists and turns rather than a straight line."
49. "Do not envy those who seem to be naturally gifted; it is often a curse, as such types rarely learn the value of diligence and focus, and they pay for this later in life."
― Quotes from the book Mastery by Robert Greene
Who is the Author of Mastery?
Robert Greene is the author of the New York Times bestsellers The 48 Laws of Power, The Art of Seduction, The 33 Strategies of War, and The 50th Law. Greene attended U.C. Berkeley and the University of Wisconsin at Madison, where he received a degree in classical studies.
Chief Editor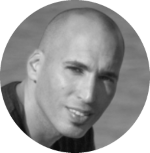 Tal Gur is an author, founder, and impact-driven entrepreneur at heart. After trading his daily grind for a life of his own daring design, he spent a decade pursuing 100 major life goals around the globe. His journey and most recent book, The Art of Fully Living, has led him to found Elevate Society.