34 Top Quotes From Nonviolent Communication
What is Nonviolent Communication About?
Nonviolent Communication (NVC) is an approach to communication, based on principles of nonviolence. It is not a technique to end disagreements, but rather a method designed to increase empathy and improve the quality of life of those who utilize the method and the people around them.
NVC is a communication tool with the goal of firstly creating empathy in the conversation. The idea is that once there is empathy between the parties in the conversation, it will be much easier to talk about a solution that satisfies all parties' fundamental needs.
The goal is interpersonal harmony and obtaining knowledge for future cooperation. Notable concepts include rejecting coercive forms of discourse, gathering facts through observing without evaluating, genuinely and concretely expressing feelings and needs, and formulating effective and empathetic requests. (Nonviolent Communication Summary).
Nonviolent Communication Quotes
1.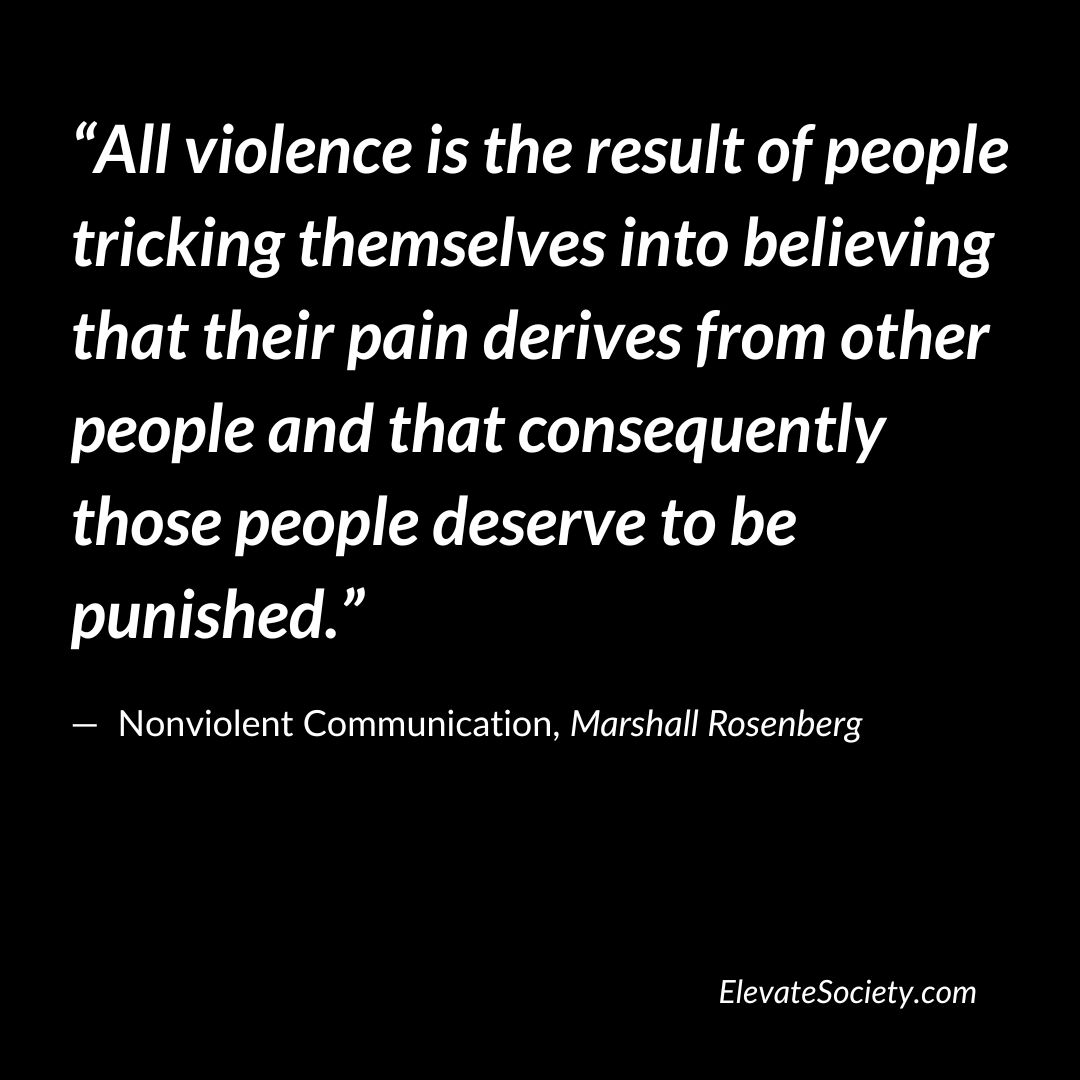 [Favorite Quote]: "All violence is the result of people tricking themselves into believing that their pain derives from other people and that consequently those people deserve to be punished."
2. "All criticism, attack, insults, and judgments vanish when we focus attention on hearing the feelings and needs behind a message."
3. "Peace cannot be built on the foundations of fear."
4. "What I want in my life is compassion, a flow between myself and others based on a mutual giving from the heart."
5. "Behind all those messages we've allowed ourselves to be intimidated by are just individuals with unmet needs appealing to us to contribute to their well-being. "
6. "At the core of all anger is a need that is not being fulfilled."
7. "Focus on clarifying what is being observed, felt, and needed rather than on diagnosing and judging"
8. "We begin to feel this bliss when messages previously experienced as critical or blaming begin to be seen for the gifts they are: opportunities to give to people who are in pain."
9. "When we are in contact with our feelings and needs, we humans no longer make good slaves and underlings."
10. "We are dangerous when we are not conscious of our responsibility for how we behave, think, and feel."
11. "Analyses of others are actually expressions of our own needs and values."
12. "We get depressed because we're not getting what we want, and we're not getting what we want because we have never been taught to get what we want".
13. "Depression is the reward we get for being "good." But, if you want to feel better, I'd like you to clarify what you would like people to do to make life more wonderful for you."
14. "We think we must constantly strive to keep everyone happy. If they don't appear happy, we feel responsible and compelled to do something about it. This can easily lead us to see the very people who are closest to us as burdens."
15. "Anger is a result of life-alienating thinking that is disconnected from needs. It indicates that we have moved up to our head to analyze and judge somebody rather than focus on what we are needing and not getting."
16. "I define judgments—both positive and negative—as life-alienating communication."
17. "What some of us call lazy some call tired or easy-going, what some of us call stupid some just call a different knowing, so I've come to the conclusion, it will save us all confusion if we don't mix up what we can see with what is our opinion. "
18. "Let's shine the light of consciousness on places where we can hope to find what we are seeking."
19. "Blaming and punishing others are superficial expressions of anger."
20. "There is considerably less violence in cultures where people think in terms of human needs than in cultures where people label one another as "good" or "bad" and believe that the "bad" ones deserve to be punished."
21. "With every choice you make, be conscious of what need it serves."
22. "The more people are trained to think in terms of moralistic judgments that imply wrongness and badness, the more they are being trained to look outside themselves—to outside authorities"
23. "If readers have a sincere desire to make life miserable for themselves, they might learn to compare themselves to other people."
24. "When people hear anything that sounds like criticism, they tend to invest their energy in self-defense or counterattack. If we wish for a compassionate response from others, it is self-defeating to express our needs by interpreting or diagnosing their behavior. "
25. "The more directly we can connect our feelings to our own needs, the easier it is for others to respond to us compassionately."
26. "As we let our own light shine, we unconsciously give other people permission to do the same. As we are liberated from our fear, our presence automatically liberates others."
27. "This world is what we have made of it. If it is ruthless today it is because we have made it ruthless by our attitudes. "
28. "If we change ourselves we can change the world, and changing ourselves begins with changing our language and methods of communication. "
29. "Everyone clings to their history with a vengeance, because it anchors their identity. "
30. "We easily trick ourselves into believing that life consists of doing things for reward; we are addicted to getting a smile, a pat on the back, and people's verbal judgments that we are a "good person".
31. "We tend to notice what's wrong rather than what's right."
32. "Like money, approval from others is a form of extrinsic reward. Our culture has educated us to hunger for reward."
33. "The behavior of others may be a stimulus for our feelings, but not the cause."
34. "We deny responsibility for our actions when we attribute their cause to factors outside ourselves"
― Quotes from the book Nonviolent Communication by Marshall Rosenberg Ph.D.
Who is the author of Nonviolent Communication?
Marshall Rosenberg, Ph.D. is a bestselling author and the founder and director of educational services for the Centre for Nonviolent Communication (CNVC), an international nonprofit organization that offers workshops and training in 30 countries.
Deepak Chopra is an Indian-American author and alternative medicine advocate. His discussions of quantum healing have been characterized as technobabble – "incoherent babbling strewn with scientific terms" which drives those who actually understand physics "crazy" and as "redefining Wrong".
Chief Editor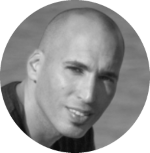 Tal Gur is an author, founder, and impact-driven entrepreneur at heart. After trading his daily grind for a life of his own daring design, he spent a decade pursuing 100 major life goals around the globe. His journey and most recent book, The Art of Fully Living, has led him to found Elevate Society.