51 Top Quotes From The Lean Startup
What is The Lean Startup About?
Lean startup is a methodology for developing businesses and products that aims to shorten product development cycles and rapidly discover if a proposed business model is viable; this is achieved by adopting a combination of business-hypothesis-driven experimentation, iterative product releases, and validated learning. Lean startup emphasizes customer feedback over intuition and flexibility over planning. This methodology enables recovery from failures more often than traditional ways of product development. (The Lean Startup Summary)
The Lean Startup Quotes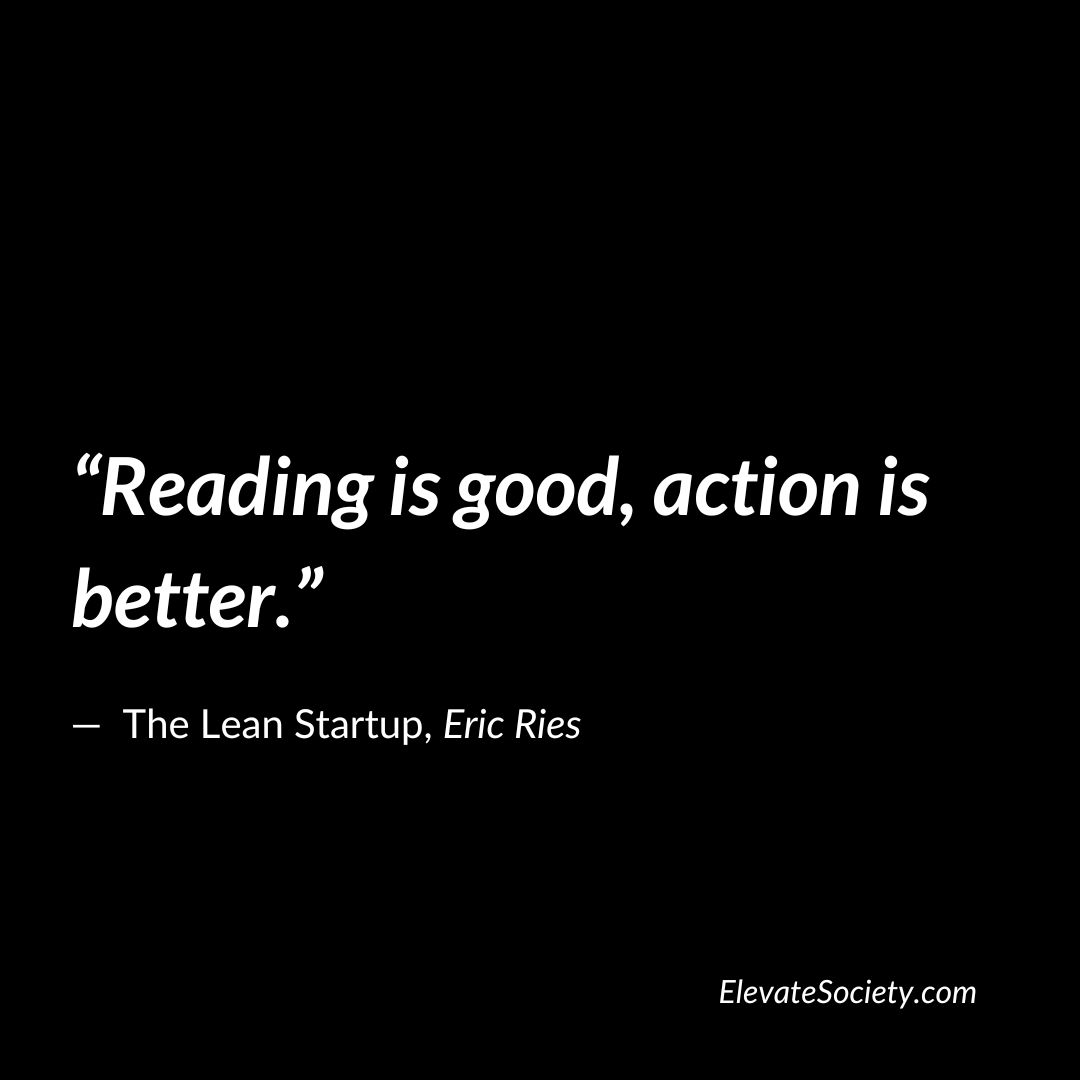 [Favorite Quote]: "Reading is good, action is better." (Meaning)

ELEVATE
Free Resource: A step-by-step blueprint to help you set and realize big dreams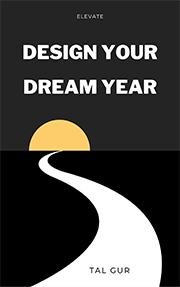 2. "We must learn what customers really want, not what they say they want"
3. "The big question of our time is not Can it be built? but Should it be built?
4. "The only way to win is to learn faster than anyone else."
5. "When in doubt, simplify."
6. "Remove any feature, process, or effort that does not contribute directly to the learning you seek."
7. "Customers don't care how much time something takes to build. They care only if it serves their needs."
8. "if you cannot fail, you cannot learn."
9. "Failure is a prerequisite to learning."
10. "A startup is a human institution designed to create a new product or service under conditions of extreme uncertainty."
11. "A good design is one that changes customer behavior for the better."
12. "Our future prosperity depends on the quality of our collective imaginations."
13. "It is insufficient to exhort workers to try harder. Our current problems are caused by trying too hard—at the wrong things."

ELEVATE
Free Resource: 1000+ SMART goal ideas to inspire you create your life goals list.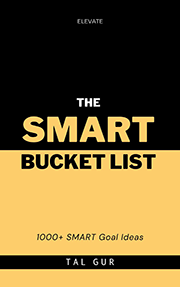 14. "Success is not delivering a feature; success is learning how to solve the customer's problem."
15. "To improve entrepreneurial outcomes and hold innovators accountable, we need to focus on the boring stuff: how to measure progress, how to set up milestones, and how to prioritize work."
16. "Any additional work beyond what was required to start learning is waste, no matter how important it might have seemed at the time."
17. "Ask most entrepreneurs who have decided to pivot and they will tell you that they wish they had made the decision sooner."
18. "Innovation is a bottoms-up, decentralized, and unpredictable thing, but that doesn't mean it cannot be managed."
19. "You cannot be sure you really understand any part of any business problem unless you go and see for yourself firsthand."
20. "Build-Measure-Learn feedback loop is at the core of the Lean Startup model."
21. "Zero invites imagination, but small numbers invite questions about whether large numbers will ever materialize."
22. "If we do not know who the customer is, we do not know what quality is."
23. "Startup success is not a consequence of good genes or being in the right place at the right time. Startup success can be engineered by following the right process, which means it can be learned, which means it can be taught."
24. "What if we found ourselves building something that nobody wanted? In that case what did it matter if we did it on time and on budget?"
25. "Anything those customers experience from their interaction with a company should be considered part of that company's product."

ELEVATE
Free Resource: A step-by-step process for a better relationship with social media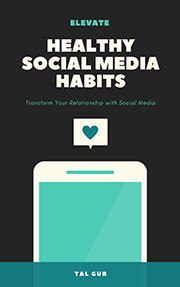 26. "Leadership requires creating conditions that enable employees to do the kinds of experimentation that entrepreneurship requires."
27. "In the Lean Startup model, an experiment is more than just a theoretical inquiry; it is also a first product."
28. "The point is not to find the average customer but to find early adopters: the customers who feel the need for the product most acutely. Those customers tend to be more forgiving of mistakes and are especially eager to give feedback."
29. "Startups exist not just to make stuff, make money, or even serve customers. They exist to learn how to build a sustainable business."
30. "There is no bigger destroyer of creative potential than the misguided decision to persevere."
31. "It's the boring stuff that matters the most. "
32. "You can't take learning to the bank; you can't spend it or invest it."
33. "Waiting too long to release can lead to the ultimate waste: making something that nobody wants."
34. "Most of the time customers don't know what they want in advance"
35. "Only 5 percent of entrepreneurship is the big idea, the business model, the whiteboard strategizing, and the splitting up of the spoils. The other 95 percent is the gritty work that is measured"
36. "The goal of a startup is to figure out the right thing to build—the thing customers want and will pay for—as quickly as possible."
37. "The Lean Startup asks people to start measuring their productivity differently. Because startups often accidentally build something nobody wants, it doesn't matter much if they do it on time and on budget"
38. "Lean thinking defines value as providing benefit to the customer; anything else is waste."
39. "You cannot trade quality for time. If you are causing (or missing) quality problems now, the resulting defects will slow you down later."
40. "If we stopped wasting people's time, what would they do with it?"
41. "New customers come from the actions of past customers."
42. "when you have only one test, you don't have entrepreneurs, you have politicians, because you have to sell."
43. "You have to commit to a locked-in agreement—ahead of time—that no matter what comes of testing the MVP, you will not give up hope."
44. "There is a reason all past management revolutions have been led by engineers: management is human systems engineering."
45. "Achieving failure: successfully executing a plan that leads nowhere."
46. "Successful entrepreneurs do not give up at the first sign of trouble, nor do they persevere the plan right into the ground. Instead, they process a unique combination of perseverance and flexibility."
47. "Do consumers recognize that they have the problem you are trying to solve? "
48. "The critical first question for any lean transformation is: which activities create value and which are a form of waste?"
49. "Our productive capacity greatly exceeds our ability to know what to build. "
50. "Vanity metrics wreak havoc because they prey on a weakness of the human mind."
51. "The right way to think about productivity in a startup: not in terms of how much stuff we are building but in terms of how much validated learning we're getting for our efforts."
― Quotes from the book The Lean Startup by Eric Ries
Who is the Author of The Lean Startup?
Eric is the author of the popular blog Startup Lessons Learned and the creator of the Lean Startup methodology. He is a frequent speaker at business events, has advised a number of startups, large companies, and venture capital firms on business and product strategy, and is an Entrepreneur-in-Residence at Harvard Business School.
Chief Editor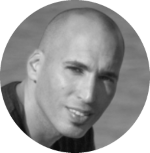 Tal Gur is an author, founder, and impact-driven entrepreneur at heart. After trading his daily grind for a life of his own daring design, he spent a decade pursuing 100 major life goals around the globe. His journey and most recent book, The Art of Fully Living, has led him to found Elevate Society.