36 Top Quotes From The Power of Habit
What is The Power of Habit About?
The Power of Habit explores the science behind habit creation and reformation. The book takes us to the thrilling edge of scientific discoveries that explain why habits exist and how they can be changed. At its core, The Power of Habit contains an exhilarating argument: The key to exercising regularly, losing weight, being more productive, and achieving success is understanding how habits work. (The Power of Habit Summary)
The Power of Habit Quotes
1.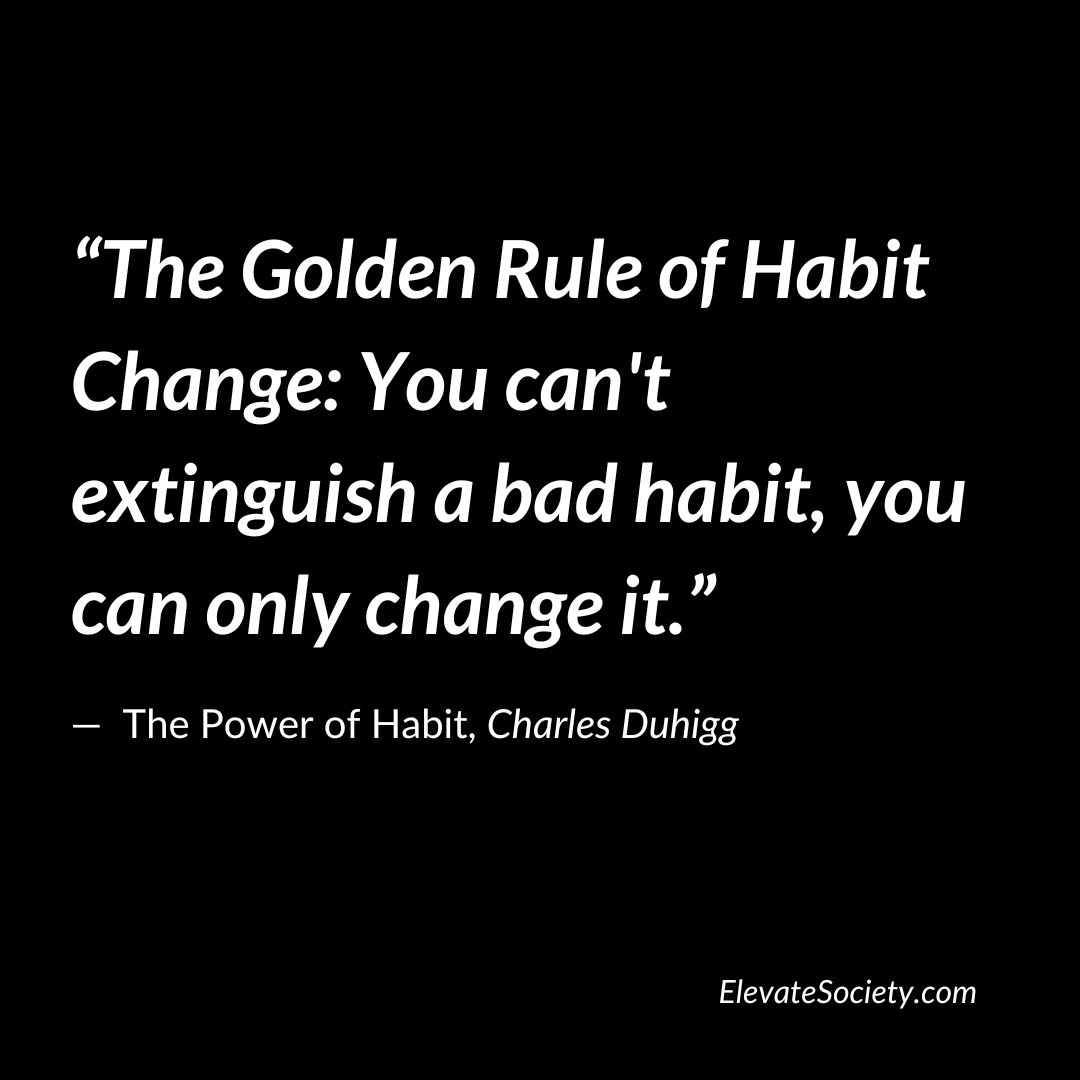 [Favorite Quote]: "The Golden Rule of Habit Change: You can't extinguish a bad habit, you can only change it."
2. "Willpower isn't just a skill. It's a muscle, like the muscles in your arms or legs, and it gets tired as it works harder, so there's less power left over for other things."
3. "Small wins are a steady application of a small advantage."
4. "Champions don't do extraordinary things. They do ordinary things, but they do them without thinking, too fast for the other team to react. "
5. "There's nothing you can't do if you get the habits right."
6. "To change a habit, you must keep the old cue, and deliver the old reward, but insert a new routine."
7. "Companies aren't families. They're battlefields in a civil war."
8. "As people strengthened their willpower muscles in one part of their lives—in the gym, or a money management program—that strength spilled over into what they ate or how hard they worked. Once willpower became stronger, it touched everything."
9. "Self-discipline predicted academic performance more robustly than did IQ. "
10. "Hiding what you know is sometimes as important as knowing it"
11. "Genuine change requires work and self-understanding of the cravings driving behaviours."
12. "Exercise is a keystone habit that triggers widespread change."
13. "Small wins have enormous power, an influence disproportionate to the accomplishments of the victories themselves."
14. "Simply giving employees a sense of agency- a feeling that they are in control, that they have genuine decision-making authority - can radically increase how much energy and focus they bring to their jobs."
15. ""When you learn to force yourself to practice for an hour or run fifteen laps, you start building self-regulatory strength. A five-year-old who can follow the ball for ten minutes becomes a sixth grader who can start his homework on time."
16. "Once you know a habit exists, you have the responsibility to change it ."
17. "Good leaders seize crises to remake organizational habits."
18. "Once you understand that habits can be rebuilt, the power of habit becomes easier to grasp and the only option left is to get to work."
19. "Habits can be changed, if we understand how they work."
20. "Habits are powerful, but delicate. They can emerge outside our consciousness, or can be deliberately designed. They often occur without our permission, but can be reshaped by fiddling with their parts. They shape our lives far more than we realize"
21. "Habits never really disappear. They're encoded into the structures of our brain, and that's a huge advantage for us, because it would be awful if we had to relearn how to drive after every vacation."
22. "When a habit emerges, the brain stops fully participating in decision making. It stops working so hard, or diverts focus to other tasks."
23. "Most of the choices we make each day may feel like the products of well-considered decision making, but they're not. They're habits."
24. "Once people learned how to believe in something, that skill started spilling over to other parts of their lives, until they started believing they could change. Belief was the ingredient that made a reworked habit loop into a permanent behavior."
25. "The brain has this amazing ability to find happiness even when the memories of it are gone."
26. "Your brain can't tell the difference between bad and good habits, and so if you have a bad one, it's always lurking there, waiting for the right cues and rewards."
27. "The brain will try to make almost any routine into a habit, because habits allow our minds to ramp down more often."
28. "Want to exercise more? Choose a cue, such as going to the gym as soon as you wake up, and a reward, such as a smoothie after each workout. Then think about that smoothie, or about the endorphin rush you'll feel."
29. "Wise executives seek out moments of crisis—or create the perception of crisis—and cultivate the sense that something must change, until everyone is finally ready to overhaul the patterns they live with each day."
30. "To modify a habit, you must decide to change it. You must consciously accept the hard work of identifying the cues and rewards that drive the habits' routines, and find alternatives."
31. "Cravings are what drive habits. And figuring out how to spark a craving makes creating a new habit easier."
32. "Alcoholics crave a drink because it offers escape, relaxation, companionship, the blunting of anxieties, and an opportunity for emotional release."
33. "A movement starts because of the social habits of friendship and the strong ties between close acquaintances."
34. "It's okay to be ambitious, but if you play too rough, your peers will unite against you. On the other hand, if you focus on boosting your own department, rather than undermining your rival, you'll probably get taken care of over time."
35. "No matter how strong our willpower, we're guaranteed to fall back into our old ways once in a while. But if we plan for those relapses—if we take steps to make sure those slips don't become a habit—it's easier to get back on track."
36. "Reform is usually possible only once a sense of crisis takes hold. In fact, crises are such valuable opportunities that a wise leader often prolongs a sense of emergency on purpose."
― Quotes from the book The Power of Habit by Charles Duhigg
Who is the Author of The Power of Habit?
Charles Duhigg is the author of The Power of Habit as well as Smarter Faster Better. He studied history at Yale and received an MBA from Harvard Business School.
Chief Editor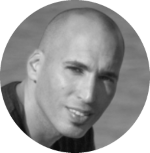 Tal Gur is an author, founder, and impact-driven entrepreneur at heart. After trading his daily grind for a life of his own daring design, he spent a decade pursuing 100 major life goals around the globe. His journey and most recent book, The Art of Fully Living, has led him to found Elevate Society.