Rebeccah Silence: Coming Back to Life
Rebeccah Silence was named the 2022 REDx Magazine Top Emotional Health and Relationship Coach for helping people heal from heartbreak, become aware of traumas, neutralize past events, release emotional burdens, create a compelling vision for the future, and reconnect with their spirits.
Can you please share a few words about yourself and your work? What made you choose your current path?
What I've known for as long as I can remember is, the darkness is real but so is the light. As a child growing up, abuse was not only normal, it was accepted, and I thought that abuse went hand in hand with love. I decided from a young age that the light in me was me, and was more powerful than anything that I was going through or surviving. I also decided that light existed in everyone, even my abusers. I've maintained these truths for myself throughout my life and my life's work has been about connecting people back to the truth of who they are so that they can love and trust themselves again. My work helps people reconnect back to the light that exists inside of them and is around them always. We are all so much more powerful than any circumstance we have faced. My mission is to help as many people as possible, that desire it, experience the emotional healing available that can and will put the past to bed, once and for all, so that the best of who they are can live and thrive, and so that they can unapologetically shine their light and love everywhere they go.
What does being successful mean to you?
For me, success is the result of being your best and making the best of each moment, which is always possible. When we measure success based on the external, or worse, based on our results at any given moment, it can leave us feeling unfulfilled. But when we look inside and can know with certainty that we showed up at and as our best, and made the best of each and every moment, from there, success is inevitable and a sense of internal validation and fulfillment is accessible.
What is one habit or practice that has benefited your life the most? Also, what is one practice you've always wanted to add to your life, but didn't?
Self-responsibility is both a habit and practice that I've integrated into my daily life and it's been a game changer. I am self-responsible for my experience, my happiness, my needs and wants, and for creating the life, results, outcomes, and aspirations I am faithfully devoted to. This is ultimately a skill that can be developed and nurtured and when integrated, allows people to go back to their own truth, listen to their own guidance, and take ownership over their own choices, actions, and energy, and from there, they can course correct accordingly. It's easy to wish life were different and to put weight on the external to provide safety, security, validation, and fulfillment. But with self-responsibility, you can always go back to what you have control over, which is your own ability to be in alignment with yourself, mentally, physically, emotionally, and spiritually.
One habit that I've always desired to incorporate into my life that I haven't, yet, is gardening. As a consumer of an excessive amount of produce, it's time to start my own garden. This will be the year I learn more about gardening and plant my first garden.
What is one belief or value that you hold as your guiding truth?
Above all, I value commitment. It's a big buzzword and a challenge for many, however, for me, it's been my saving grace and compass in not only life-threatening situations but also in the pursuit of living my dream life. Commitment is required to close the gap between where we are vs. where we want to be. It's common to want something more than we are willing to commit to being the person it takes to create it. Commitment isn't actually about doing more, it's about being someone who burns the option of giving up, even in moments of doubt, or in scenarios that aren't ideal. Commitment to life, inspiration, love, and being who it takes for as long as it takes, has allowed me to create the family of my dreams, to be a great wife and mom - while building a business, beating cancer, building a thriving business, publishing a book, creating multiple shows as a highly sought after media personality, and most of all it has allowed me to reinvent myself over and over again anytime I decide to. With commitment there is no more "if" when it comes to the life we desire, it becomes just a matter of time before your desires will inevitably become your reality. What's most important is to be aware of whether or not your energy is in a commitment to what you do want or to what you don't want. We're always committed to who we are being and how we are living and when we're committed in the direction that brings us more alive, life just keeps getting better and better.
What is one of the most worthwhile investments —money or time investment — you've ever made?
Investing in my own personal growth work continues to be my top investment each year. I have my own team of coaches which allows me to remain grounded, clear, and at my most creative and expansive. I believe for my clients that investing in their own self-development is the best investment that they could ever make and the same is true for me. At the beginning of my career, I would spend money with my coach and on seminars instead of vacations, new clothes, or restaurants, because I knew that the return on that investment would be incredible, and it has been, for both myself and my clients. Without my ongoing practice of self-development, I would be living in survival, trying to outrun my past. Because of my commitment to self-development, I know who I am, where I am going, and why, and I choose to live with more joy, no matter what. What a gift it is to be clear and to have certainty that possibility and miracles are my birthrights. This is my reality every day when I wake up and fall asleep and I attribute this to all of the growth work I've done, and will continue to do.
What is one life-changing book that has greatly influenced and helped you along the way? Also, who has inspired you the most in your journey?
Recently, I read The Big Leap, by Gay Hendrix. I loved the effortless explanation of how to let ourselves receive the good. So many people are depressed, anxious, and suffering because they fear and expect that bad things will happen, instead of expecting good and experiencing good even in the most mundane moments. As a cancer survivor, I've decided that with the life I have left the only thing to do is to enjoy it and to enjoy being me and this book is a roadmap to experiencing the best that life has to offer, which for me, was timely and I devoured every chapter, with a smile on my face.
What was your biggest fear when you just started and how have you managed to overcome it? Also, did you find an effective way to eradicate fear from its root?
My biggest fear when I started my business over 15 years ago, was definitely fear of rejection and fear of loss. What I didn't understand at the time was that those who resonated with me, my brand, and my vision, would always surround me, while anything or anyone misaligned would fall away. Many have come into my life and some have left my life, both personally and professionally over the year. In the beginning, it was painful to let go of the attachment to who I wanted with me and close to me along the way. What I learned is that the only thing I have to lose is actually, me. I take pride in knowing that it's up to me to be the one who is the most committed to, inspired by, and excited about my vision for my life and service, and when there is a transition or an "end of an era" whatever that may look like, I bless myself and those on their own path, trusting that the highest and best is unfolding for everyone involved. And above all else, I stay true to myself and my path, in a commitment to ongoing creation and expansion, knowing that other people's journeys are unfolding perfectly, as is mine. Today, I don't reject myself and that alone creates miracles both for myself and the community that does align with me.
What was one of your biggest self-limiting beliefs and how have you managed to change it? Also, did you find a reliable process to embody new beliefs?
My survival personality wanted me to think for a long time that I was too much. This made it hard to live out my dream of serving at the highest worldwide level extremely challenging. My work is intense and so am I. My methods go against the grain in some paradigms and I've created The Practice of Emotional Healing which to many, could seem counterintuitive to what society teaches us about healing and growth. As long as I was believing that I was too much, I kept creating evidence to support that. Cancer had me finding myself at an interesting crossroads. Was I going to turn the volume up on my passion, my authenticity, and my desire to live, or not? I chose the former. From there, writing my book, Coming Back to Life, A Roadmap to Healing From Pain to Create the Life You Want, was my opportunity to give my heart, in all of its "too muchness" to the world. Today I believe with every cell in my body that the answer in any difficult moment is to be even more of who we are, never less, and today I embrace my big presence with a full-on commitment to take up my space in the world and I encourage anyone reading this to consider the benefits to doing the same.
What is your message to someone who is about to embark on their next big mission or dream? Also, what advice should they ignore?
The world needs you healed so that you can make your difference. You are supposed to love yourself and your life, or at the very least, it's possible. Without a healthy relationship with your emotions, however, it's impossible to live and lead at your best and as your best. No matter what you've faced, you can become someone who is never threatened by anything or anyone ever again. You can become someone who can trust yourself again. You already make a difference to every life you touch. Now is the time to create a new relationship with your emotions and your past so that you can lead and live as someone who is emotionally clear, healed, and operating at your best.
My advice around what advice not to take is anything that doesn't resonate. Going for what you want is always worth it and anyone that would say differently isn't worth your time or energy. No one knows better for you than you do. Connect to the part of you that knows what is best for you and find support that's aligned and people that want to see you win. Even if your dreams feel massive, you deserve and can create support that will believe in you and back you as you risk going for it. Follow your yes.
Finally, what are you primarily working on these days?
It's been such an honor to be in book tour mode promoting Coming Back to Life while also promoting the new online course I created, The Emotional Survival Kit. The government tells us it's time to heal but they don't show us how. These two products have already helped countless individuals, couples, and families, heal, connect, and reinvent. I'm also in talks to create a TV show that will showcase the Emotional Healing work that I do in a way that allows viewers to heal in real-time while they watch each episode. My message is that healing is possible, not just for some of us, but for all of us. Healing isn't promised but with commitment, even the most impossible heartbreaks, traumas, and upsets can in fact heal and thriving is available.
***
You can find more about Rebeccah at her website at www.rebeccahsilence.com or on Youtube
Chief Editor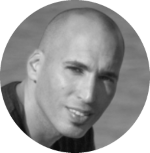 Tal Gur is an author, founder, and impact-driven entrepreneur at heart. After trading his daily grind for a life of his own daring design, he spent a decade pursuing 100 major life goals around the globe. His journey and most recent book, The Art of Fully Living, has led him to found Elevate Society.